27 Typewriter Galleries » Hunter: rock harris
View: tpv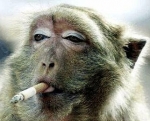 541 Points, Typewriter Hunter

I am a typewriter collector. I'm moving into a new phase; one where I am filling gaps and paying what's necessary to get what I want....

I know I take crappy photos. I just have an older iPhone and am impatient. When I get a real camera (or borrow one), I'll upload better ones.

The ironic thing is that I am a pretty good amateur photographer. My excuse is that I work in film almost exclusively....
---
---