1962 Torpedo Electric #xxxxxx
Status: Sightings
Hunter: Paolo Dal Chiele (pdcox)
Created: 02-02-2023 at 12:09PM
Last Edit: 02-03-2023 at 05:50AM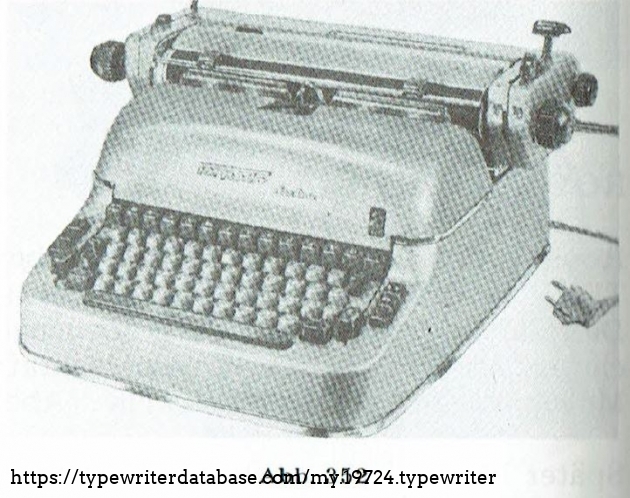 Description:
As an introduction to these brief notes on Torpedo electromechanical typewriters, it is worth quoting Richard Polt's excellent post on Torpedo Dynacords (see link).
As for the electric versions, Richard says::
'…As for the electric Dynacord (1965-67), I haven't found a single photo or illustration of one with that name, but I bet it's identical to this Torpedo electric shown in two brochures owned by the Mitterhofer Museum:…'
'Of the electric model no example seems to have survived.'
In fact, there seems to be nothing online.
I am ashamed to say that I was born an hour's drive from the Peter Mitterhofer Typewriter Museum in Parcines in Italy, but I currently live almost 2000 kilometers away…
However, I found some interesting additional information and images in the following books:
• Büromaschinen Lexicon, 6-Auflage 1962/1963, Robert Güller Verlag, 1962
• Hundert Jahre Schreibenmaaschinen im Büro, Robert Walter Kunzmann, Merkur Verlag Rinteln, 1979
In brief:
The Torpedo electric typewriter design was completed in the second half of the fifties, its presentation to the public having taken place at the Hannover Messe in 1958.
Of course this does not mean that the typewriter was immediately put up for sale. The electric version of the Adler Universal was presented to the public at the Hannover Messe in 1954, but actually went on sale only in 1957. We can however say with certainty that in July 1962 it was actually on sale, which considerably anticipates the date of start of production indicated in the TWDB (1965).
The name Dynacord was used to identify the manual version of the standard typewriters, while it was not used for the corresponding electric versions.
There have been two generations of Torpedo electric typewriters: the first with the more rounded shapes in comparison with the Torpedo 8 Solitaire, while the following had squared shapes.
The 'TORPEDO-ELECTRIC' was all-electric machine equipped with segment switching and was available in carriage widths of 32/38/46 cm or 63 cm. The engine worked with splined shaft.
As in the case of the mechanical version, the electric model was also offered with a decimal tabulator (Torpedo Electric S) and with a simple tabulator (Torpedo Electric V).
Prices in 1962 were:
• Torpedo Electric S carriage 33 cm with decimal tabulator: DM 1,791
• Torpedo Electric V carriage 33 cm with simplified tabulator: DM 1,591
It is interesting to note that for the same version it was cheaper than Remington Electric:
• Remington Electric carriage 33 cm with decimal tabulator: DM 2,060
• Remington Electric carriage 33 cm with simplified tabulator: DM 1,780
About how many of them survive today, I hope that Richard is wrong, and to find one someday…
Note: the front-face picture is from Kunzmann (1979), while all the other pictures are from the Lexikon dated July 1st, 1962. The fact that in a book issued in 1979 is presented a picture of the first generation of the Torpedo Electric is intriguing, and I hope it is a sign that was not as uncommon as a typewriter as it seems to be today...
Typeface Specimen:

Links:
Photos: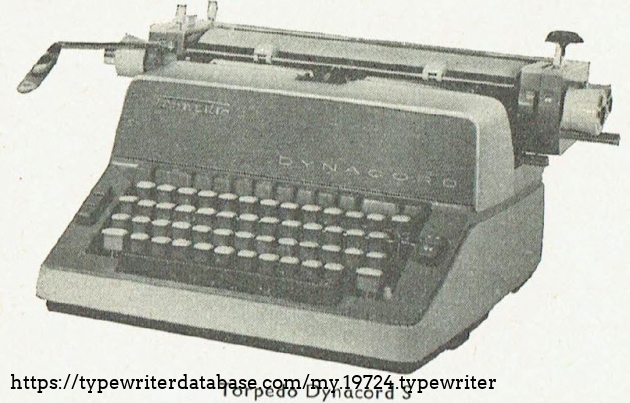 Torpedo Dynacord S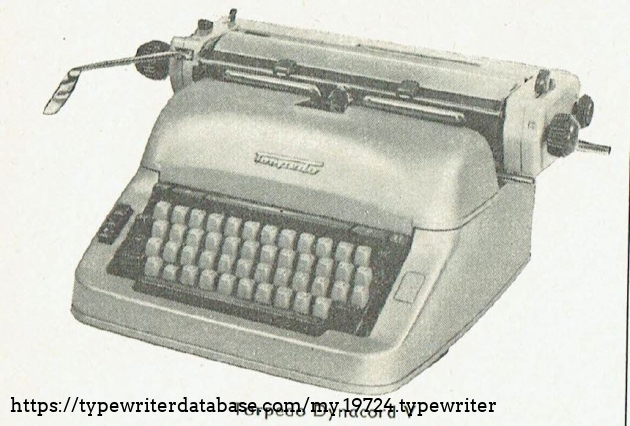 Torpedo Dynacord V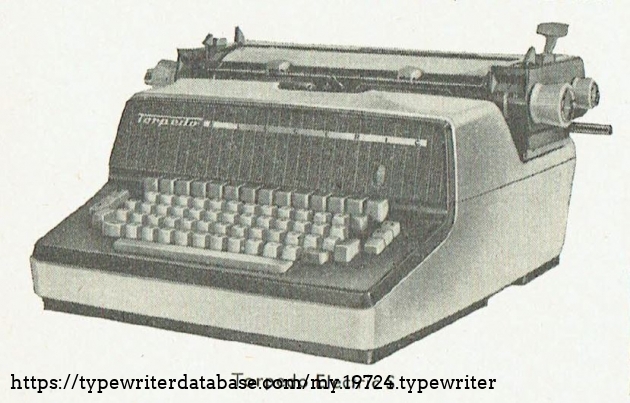 Torpedo Electric S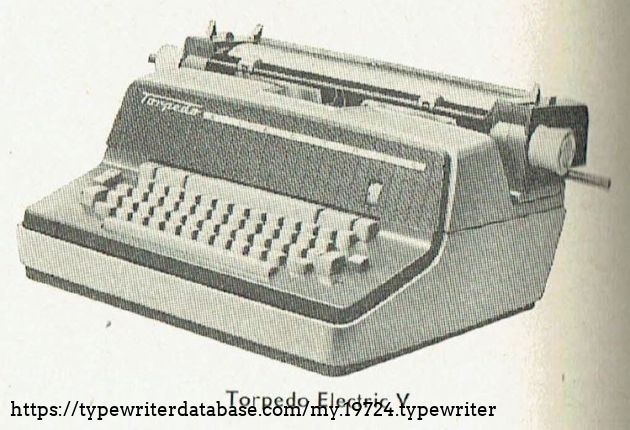 Torpedo Electric V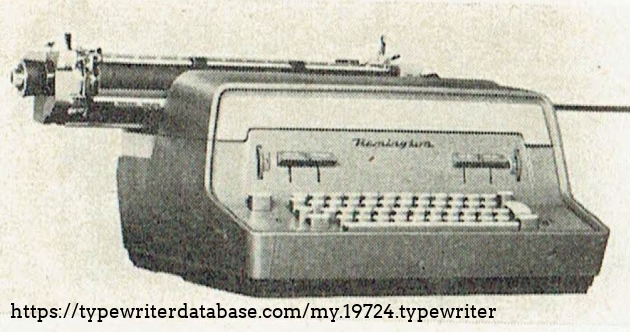 The Remington Electric
Hunter: Paolo Dal Chiele (pdcox)
Paolo Dal Chiele's Typewriter Galleries [ My Collection ] [ My Sightings ]

Status: Typewriter Hunter
Points: 2417
Interested in historic motoring and vintage cars, I received a typewriter as a bonus when I bought and old off-road car. The previous owner had found somewhere a typewriter produced for the German army and when he sold me the car he gave me the typewriter too. As I learned later, it was a1961 Olympia SM7 Robust..
Of the typewriters I value more character than perfection, the signs that time has left and the stories - or fragments of stories - of those who used them ...
---