1964 Imperial Good Companion 7 #7T 769
Status: My Collection
Hunter: Richard Wood (Coronaboy)
Created: 04-26-2017 at 02:01AM
Last Edit: 05-03-2017 at 11:03AM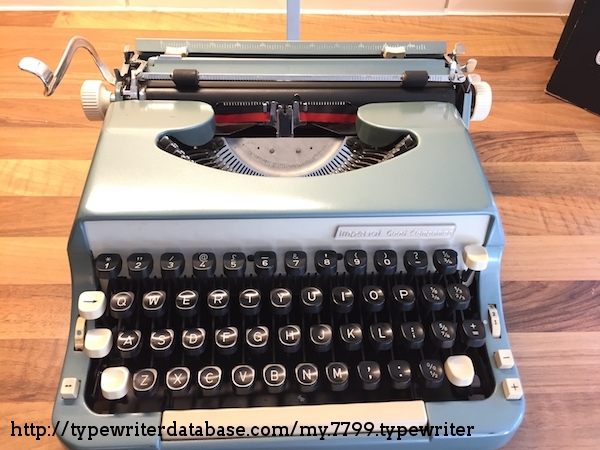 Description:
Imperial Good Companion Model 7, 1964, made Leicester, England.

Segment shifted.

Won eBay for £4.99 with £4.95 postage and packing! I've been after one of these machines for ages. I saw one recently and it was out of my budget. I was lucky as nobody else bid.

Came in a lovely case with working zipper in a colour which can best be described as stewed tea!

Came with original 1964 guarantee, instruction leaflet, typing guide, Imperial brush, cloth, Imperitype credit card sized correction card? and fingering chart by Imperial.

I'm not being biased (it's an English made machine), but this really is a well-made and stunning typewriter. Typing is firm and crisp and assured. Carriage return is smooth with big beefy barrel shaped roller bearings. The carriage return handle is aesthetically very pretty and it doesn't move in an arc as do 99 percent of typewriters, it moves left to right. Its actually a very nice mechanism.

All the controls work beautifully and I love the fact they are built into the metal body of the machine. Apart from the keys, buttons, and knobs, there is no plastic used in the construction of this machine, which they started to do in the 60's (spool pins for example).

Love the colour scheme. I love the cream accents and black keys (which are the same keys as on an Imperial 80). Extremely comfortable key caps.

When I received the machine which I bought from the British Hearth Foundation, all the keys were covered in white mildew and the draw-band was broken and snarled up in the back of the machine. The bell didn't work, nor did the variable line spacing knob. All fixed now, after many hours of painful (cramp) blood sweat and nearly tears.

Removing the platen involves a strip down of the line spacing mechanism which has a very strong spring. Inside the platen is a round toothed gear which engages with the platen end cap and is pushed in and out via three long springs which enable the variable line spacing. It was an absolute pig replacing this mechanism. Took a about two hours as I was fighting 4 springs and working out where all the complicated small parts fitted back together and you have to hold all the pieces at once to replace. Definitely not recommend. Gave me piece of mine that the tray underneath was clean and the rollers had no flat spots.

The bottom of the machine is enclosed by a metal plate which is held on by screws and wing nuts!

Chuffed to bits with this machine. Definitely a keeper and I think it might be my main machine. Typing experience wise, its up there with a Smith Corona Super.
Typeface Specimen: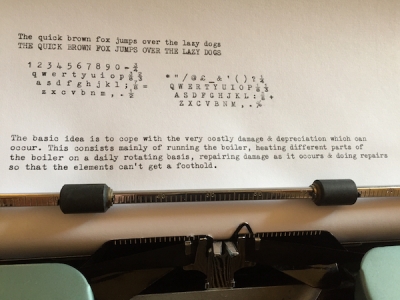 Photos: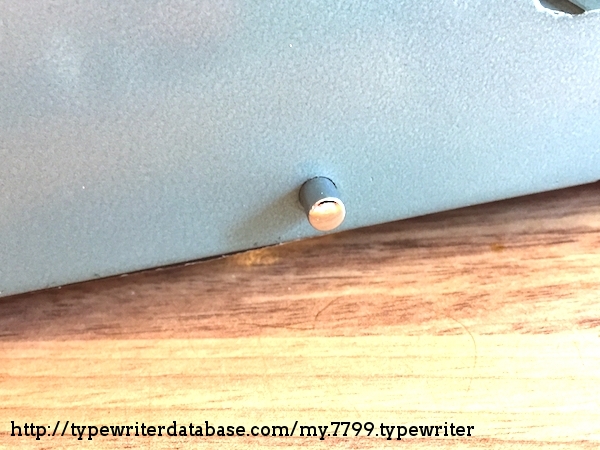 Press to release machine from case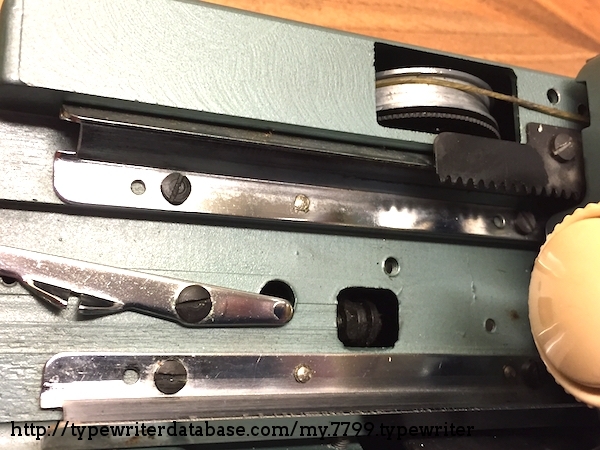 carriage release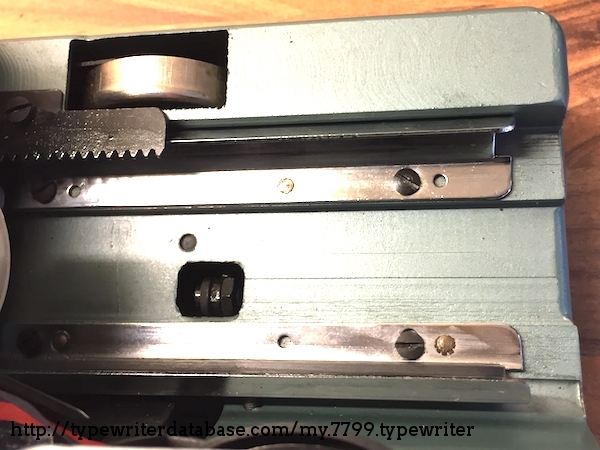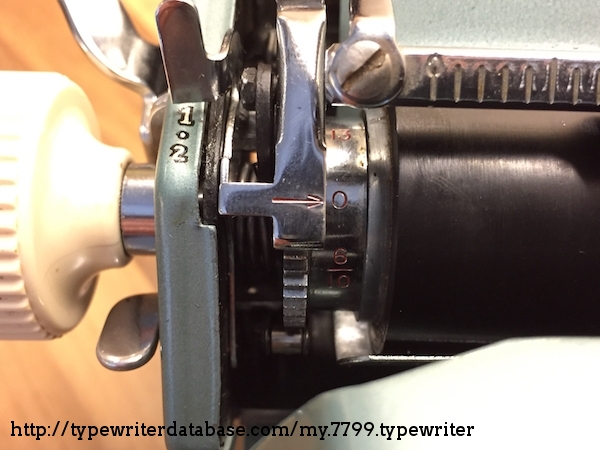 page guage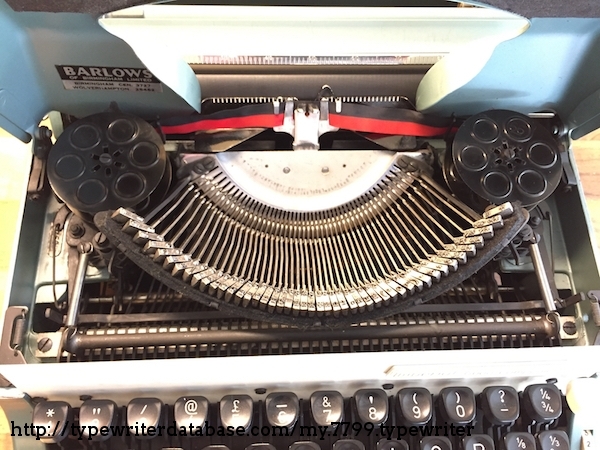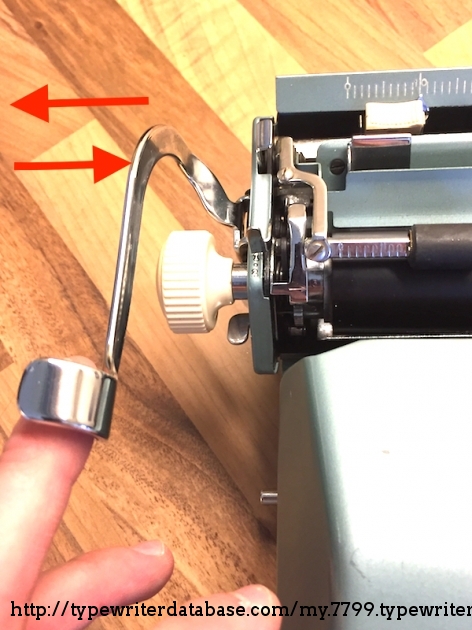 Carriage lever moves left to right not in arc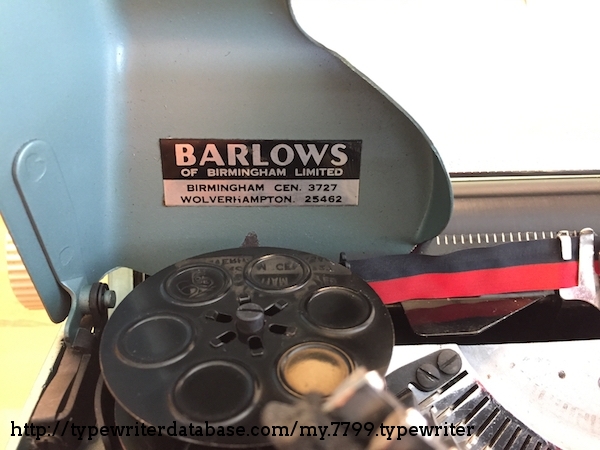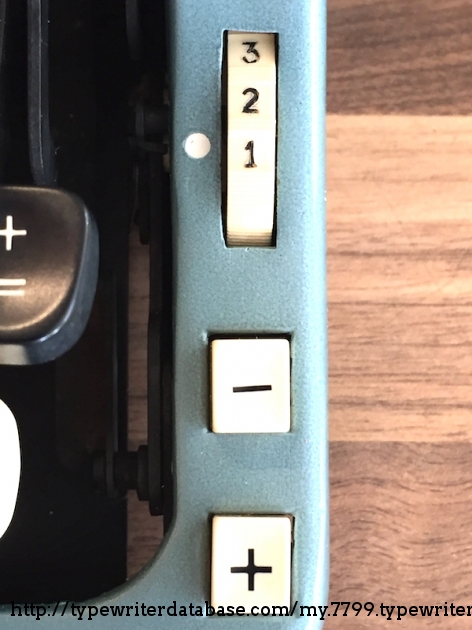 personal touch control and set and clear tabs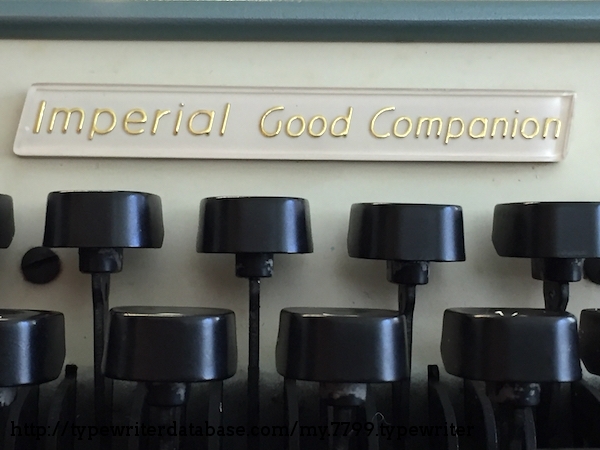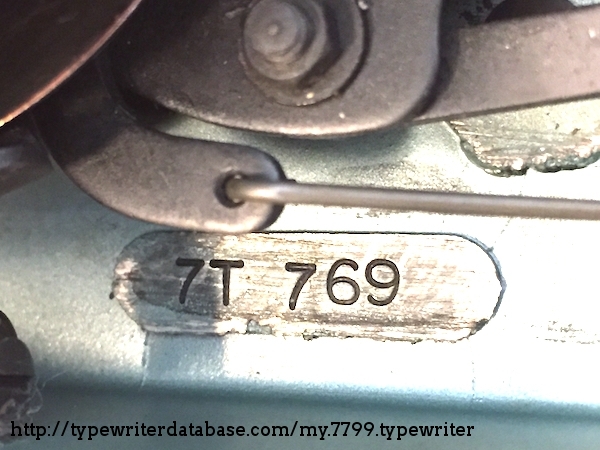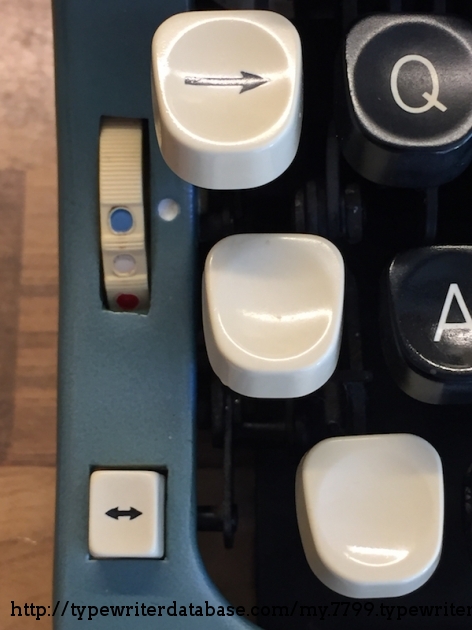 margin release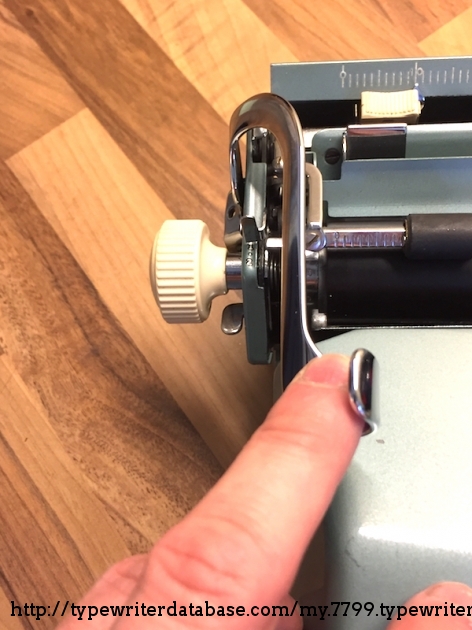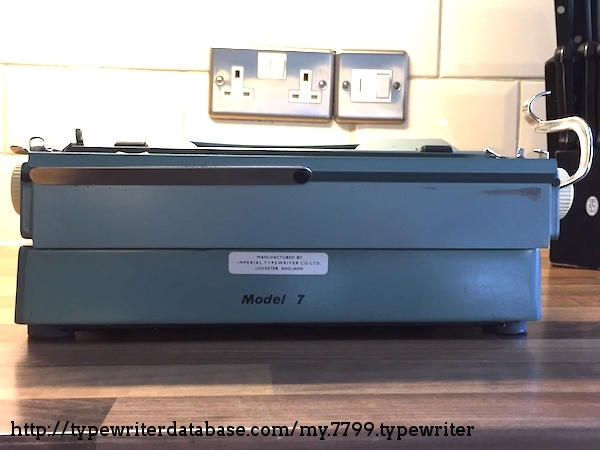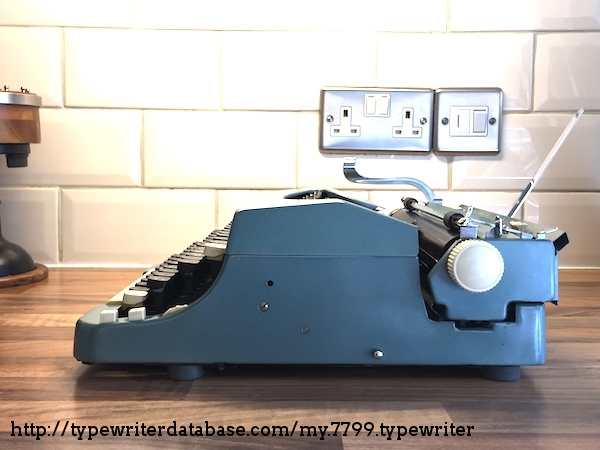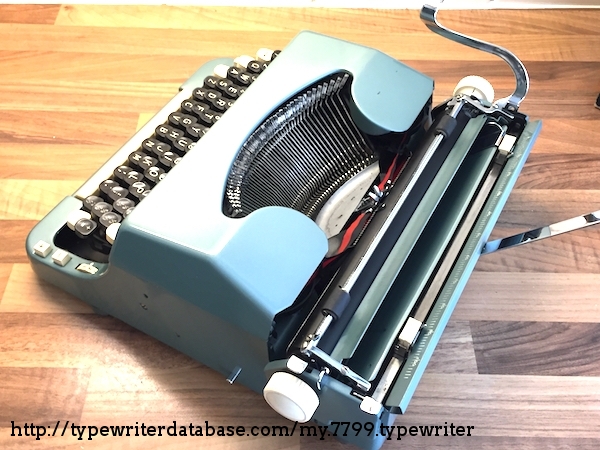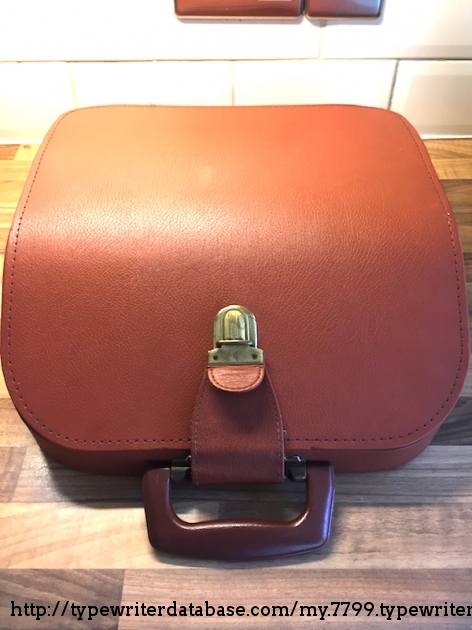 stewed tea case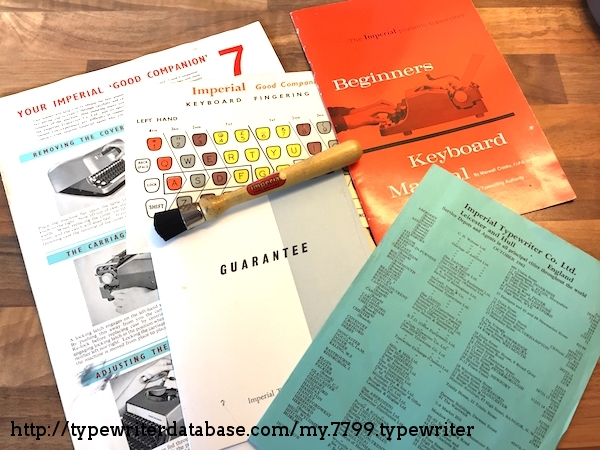 Goodies!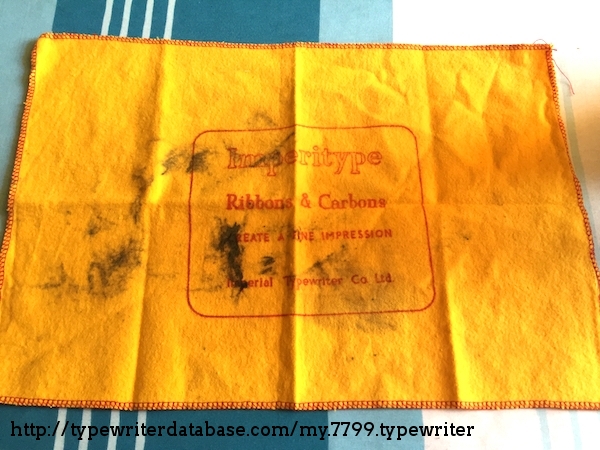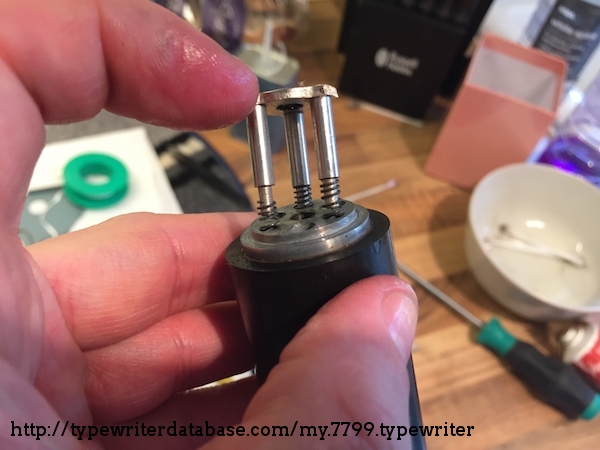 Spring loaded ratchet mechanism brake
Right side, end cap removed, note the washer
Guts of machine: easy access to escapement (not buried unlike Letters 32 and 22's)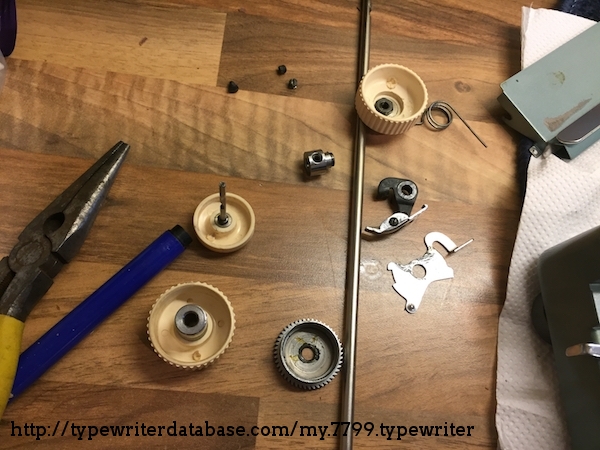 Various parts from the platen ratchet mechanism.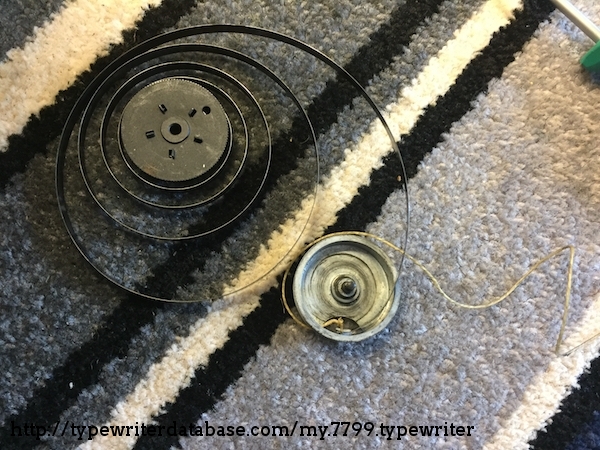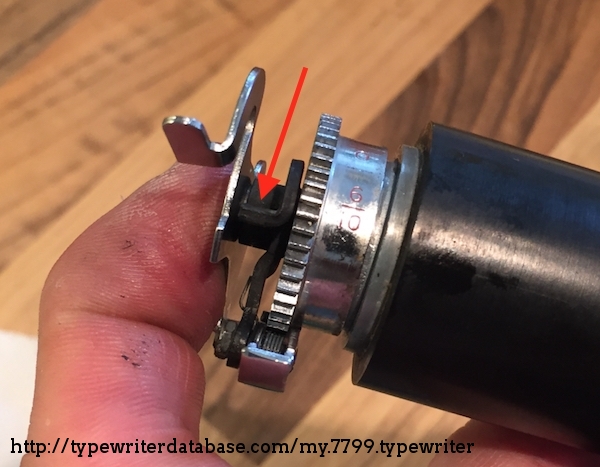 This part has to be pulled back (against a heavy spring) and it sits under the protruding arm of the carriage return lever. it's a real sod to do this bit.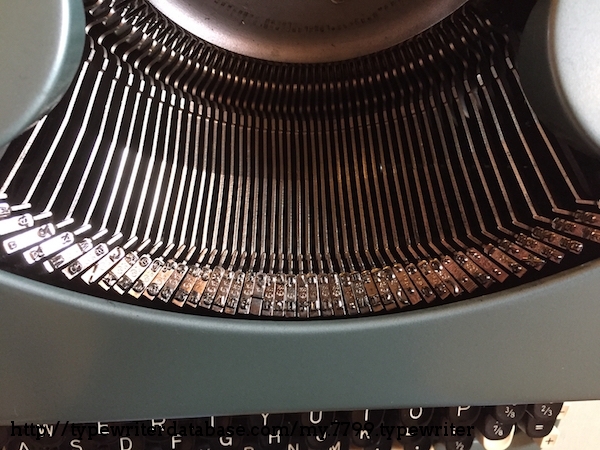 Type slugs after cleaning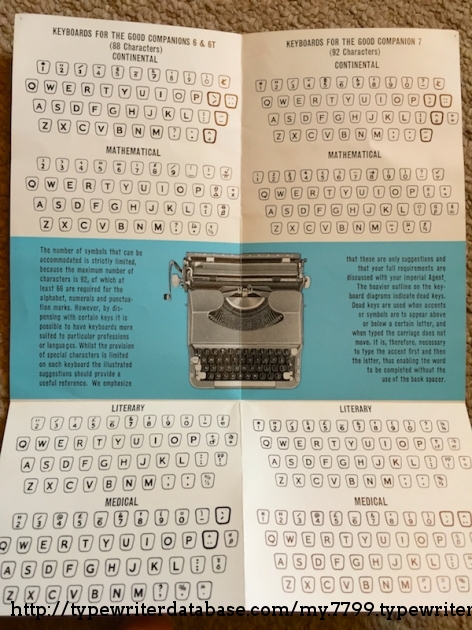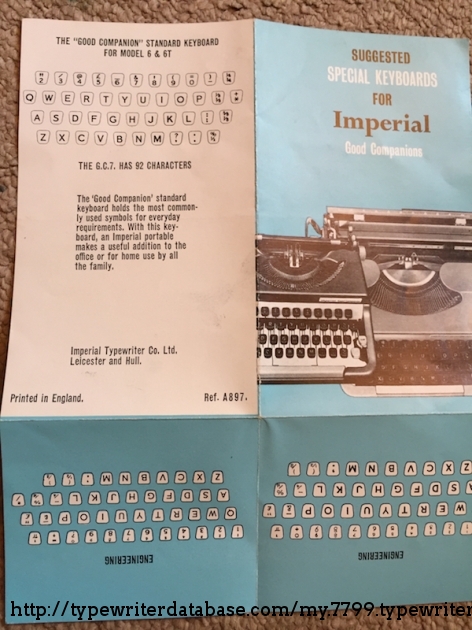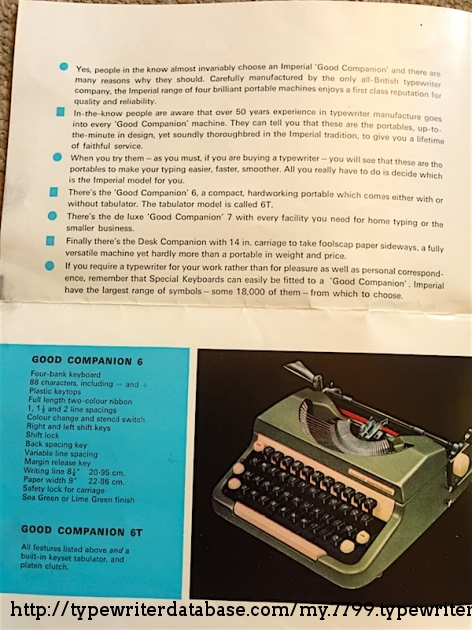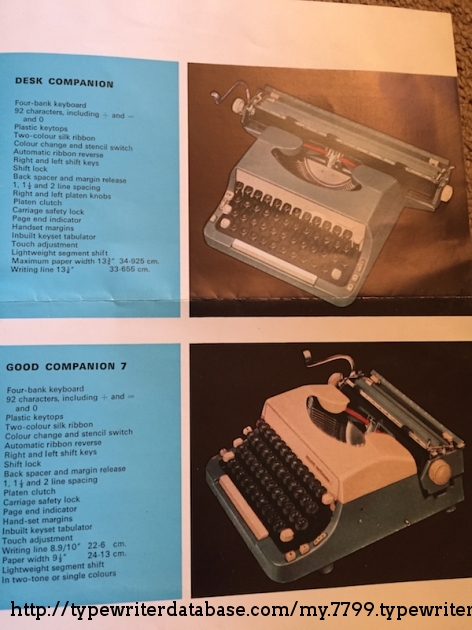 Hunter: Richard Wood (Coronaboy)
Richard Wood's Typewriter Galleries [ My Collection ] [ My Sightings ]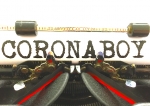 Status: Typewriter Hunter
Points: 873
Typewriter collector, previous sewing machine collector.

Originally from the Garden of England, Kent. I have lived in Sheffield for over fifteen years.

As a young child, I always enjoyed taking things apart and seeing how they functioned.

I have been collecting a range of vintage typewriters for over two years.

Previously, I was interested in restoring sewing machines, then I acquired my mothers Olivetti Dora and looked under the hood and typed, I was hooked on typewriters and how they worked.

I learn something every day from passionate bloggers and typewriter enthusiasts.

Fan of Joe Van Cleave's typewriter video series.
---