192X Remington Bookkeeping Machine 23 #68084
Status: My Collection
Hunter: Erik Bruchez (ebruchez)
Created: 06-24-2019 at 09:16AM
Last Edit: 11-13-2022 at 03:39PM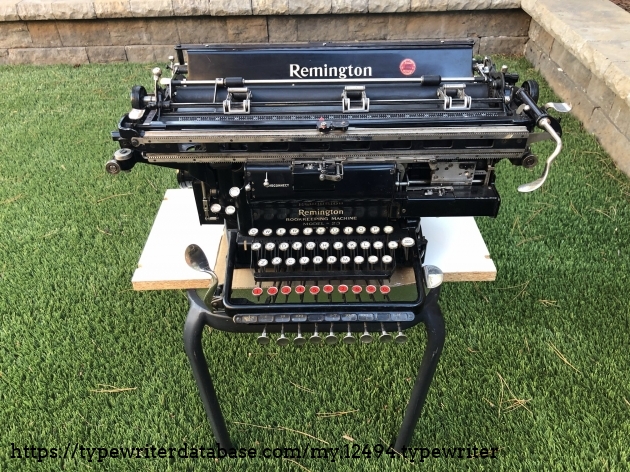 Description:
This is a Remington Bookkeeping Machine Model-23. It is based on either the Remington 12 or the Remington 16. I am not sure whether it was made in the 1920s or 1930s. I am tentatively placing it in the 1920s based on the other TWDB entry of a 1927 model and a 1925 ad for model 23. There is definitely evidence (magazine ads) that the model 23 was available in the 1920s.

- Platen: 18-inch
- Weight: 69.2 lbs (31.4 kg)

After reading more about this machine, I have a basic idea of how it works. Indeed, the machine can do calculations, namely adding and subtracting, but not the way mechanical or electromechanical calculators usually work.

The instance of this machine that I got is missing small devices called "totalizers" which fit on the front rail and the lower-right side of the machine. I am hoping that I will find one or more of those at some point, or be able to recreate them - it would be a fun project, maybe with 3D printing or even creating digital versions of them!

The idea is that you would place the totalizers on columns of a ledger. Totalizers came in various sizes. You could get anything from a 4-wheel totalizer to a 16-wheel one ($35-$100 back in the 20s-30s).

As you typed a number in one of your ledger's columns, that would cause the totalizer to add the number shown in the totalizer - which was a series of number wheels that rotate individually. This would allow you to keep a column total. You could also configure the totalizer to subtract instead of add, which means you could keep a running balance as well. Finally, you had so-called cross totalizers which could add or subtract the numbers entered on a given row in different columns. The idea is pretty simple and effective.

The machine could block the carriage return if the total entered by the user on a column didn't match the total shown by one of the cross totalizers. This is implemented by subtracting that number from a totalizer, and ensuring it ran to zero.

The motor in the machine handles the electric carriage return option ($100 at the time)!

At some point I will attempt to get the machine running again.

The type slugs only feature uppercase letters. So even though this is a combination of a typewriter and adding machine, it is so specialized that I don't think you would use it as a regular typewriter.

Also, these machines were very expensive. The price list (from the 1920s or 1930s?) I have seen places this at least at $450 of the time for the base model 23, and you needed totalizers in addition to that. That would be probably around $10,000 in today dollars for a nicely-configured machine. You could easily buy several regular typewriters for that price.

I don't recommend carrying it on your own: it is very, very heavy - heavier than my IBM Model 01 Executive!

2019-12-29: While working on my Model-121, I took out the Wahl mechanism from this Model-23 to degrease and clean-up. See photos in the "Restoration in progress" link.

2022-11-13: Added a "parts" machine to TWDB, with 6 (rusty) totalizers. But hopefully those will work once cleaned and derusted. Also found out that this machine, as large as it is, has "only" an 18-inch platen, while the parts machine has a 24-inch platen.
Typeface Specimen:

Links:
Photos: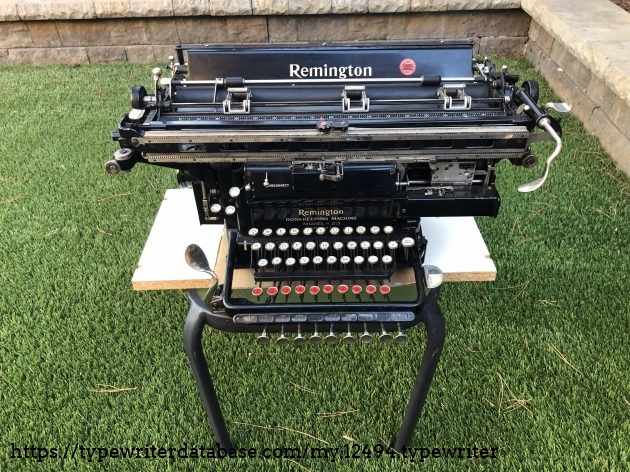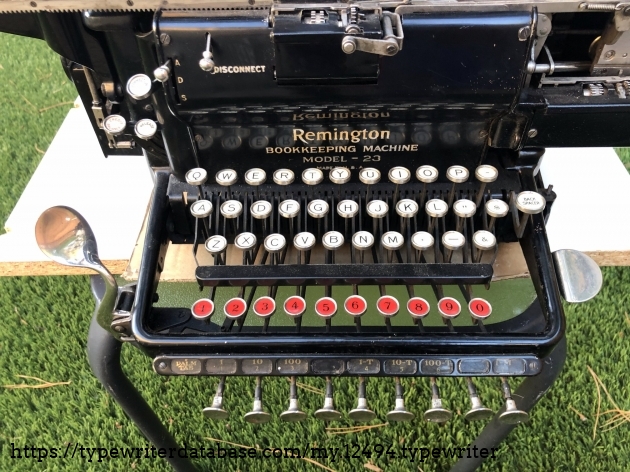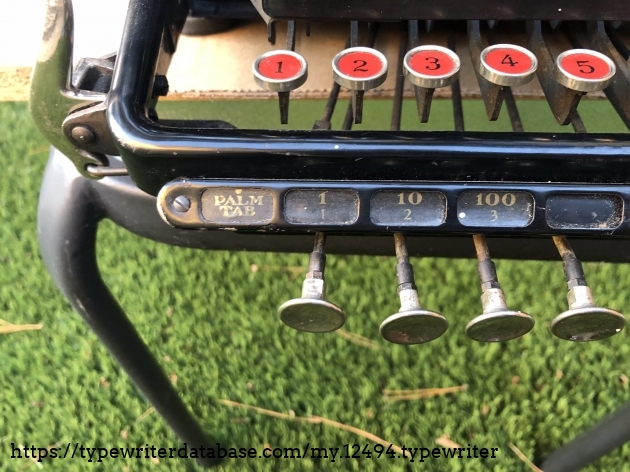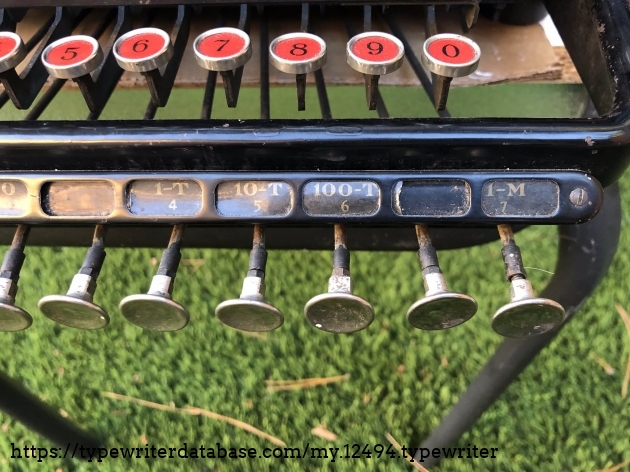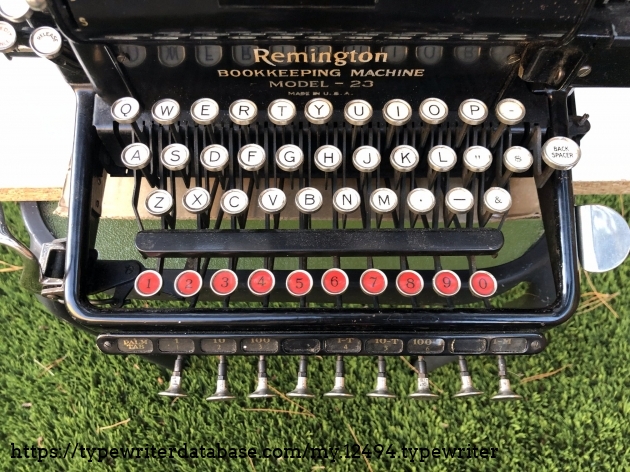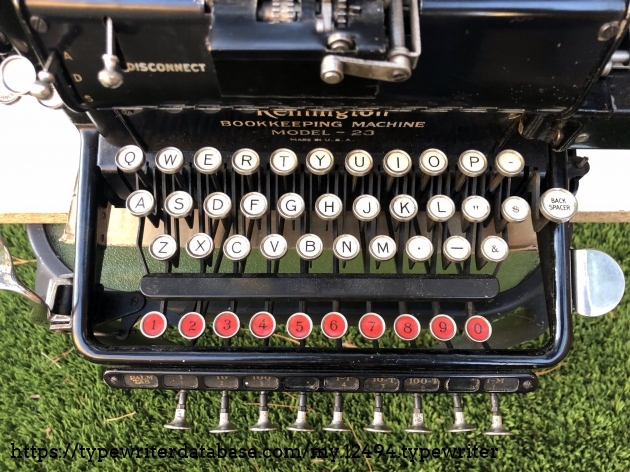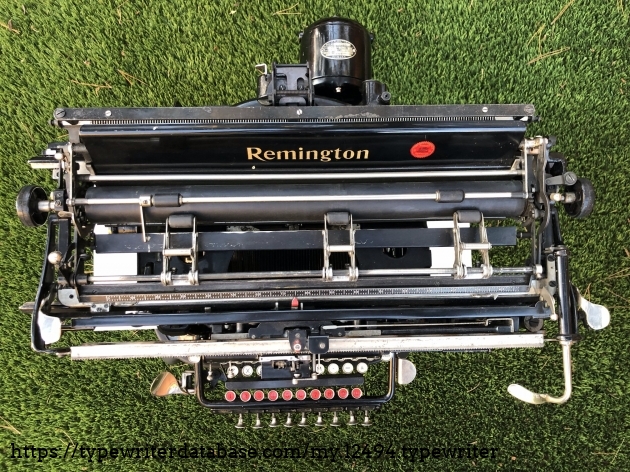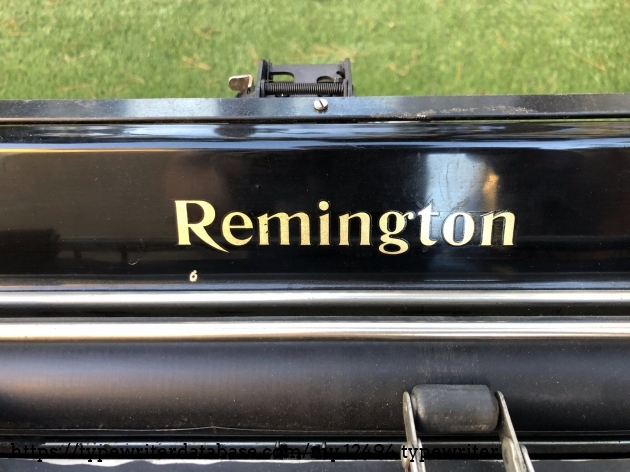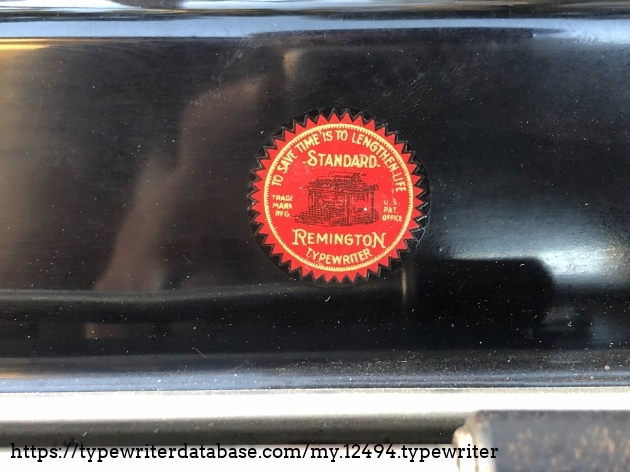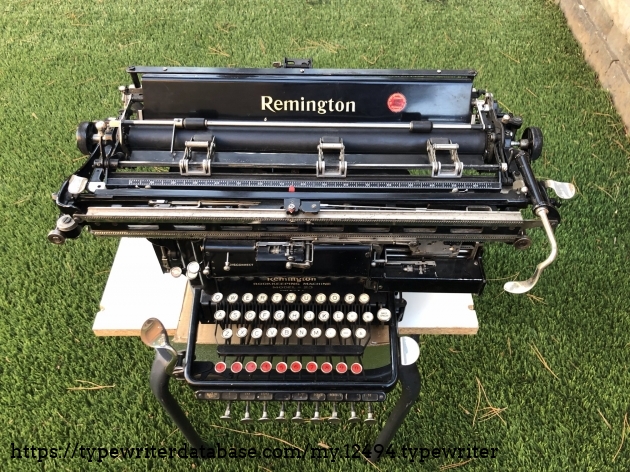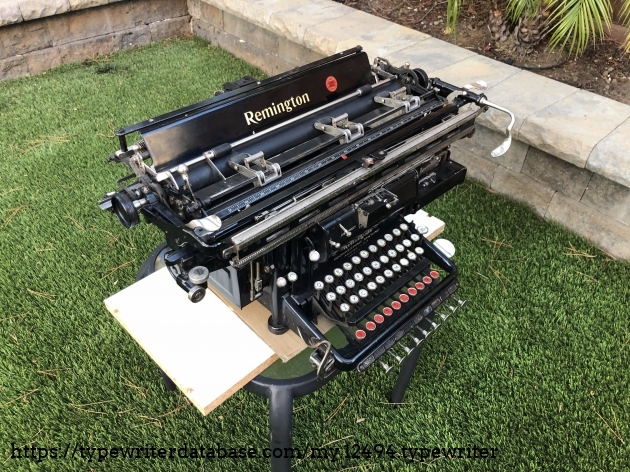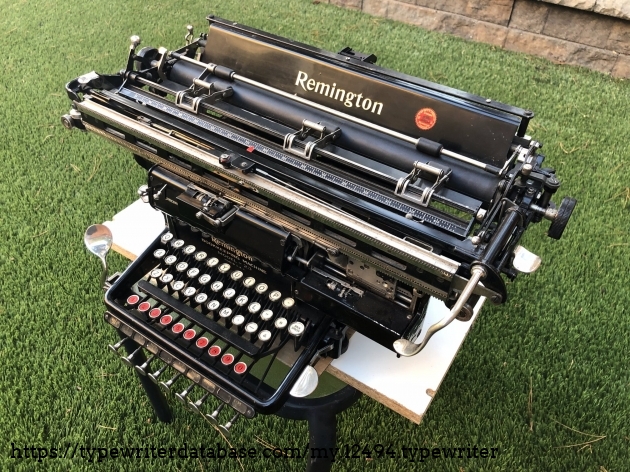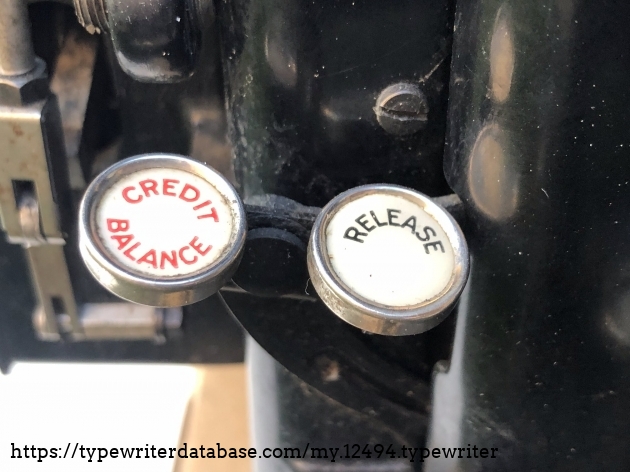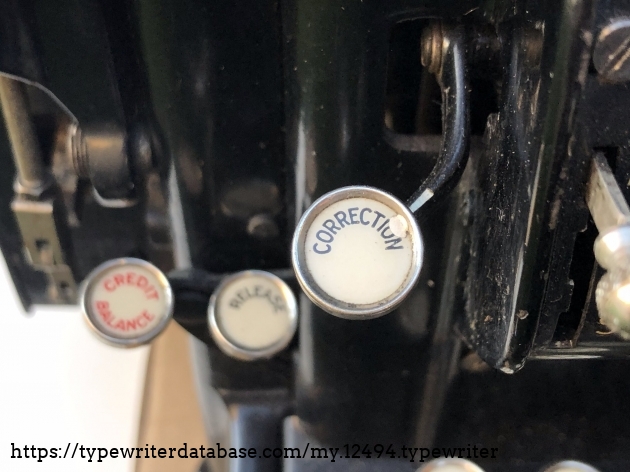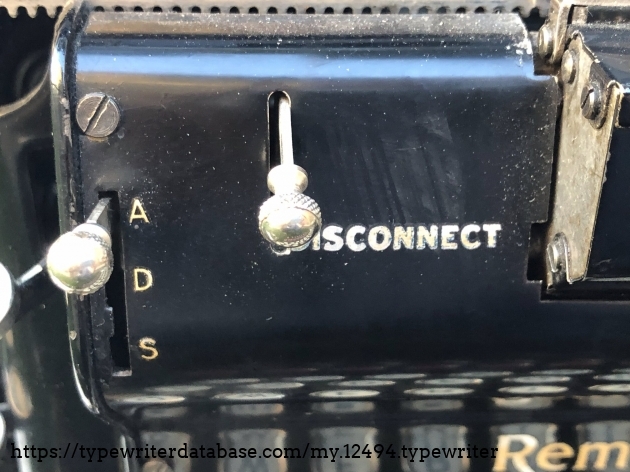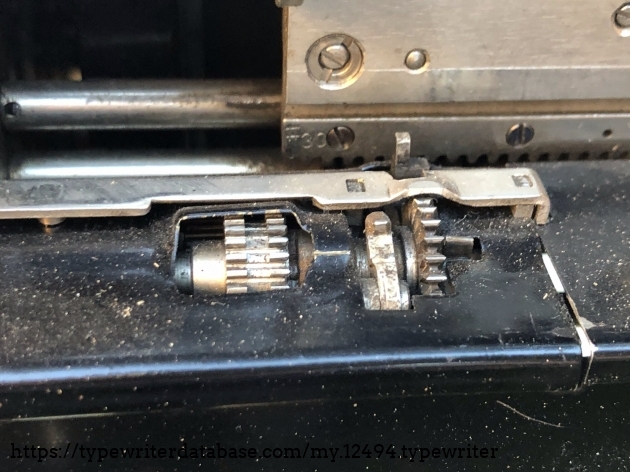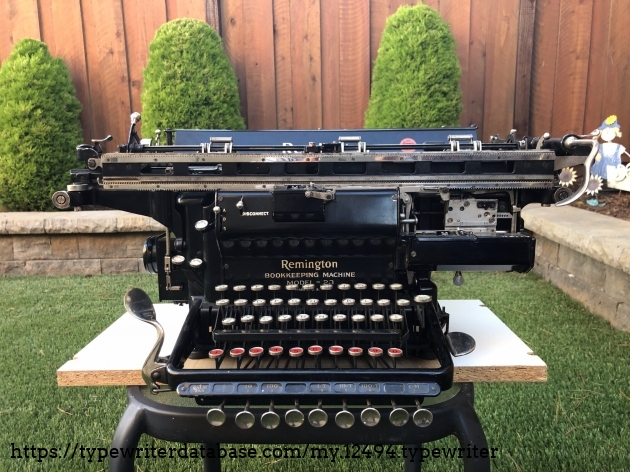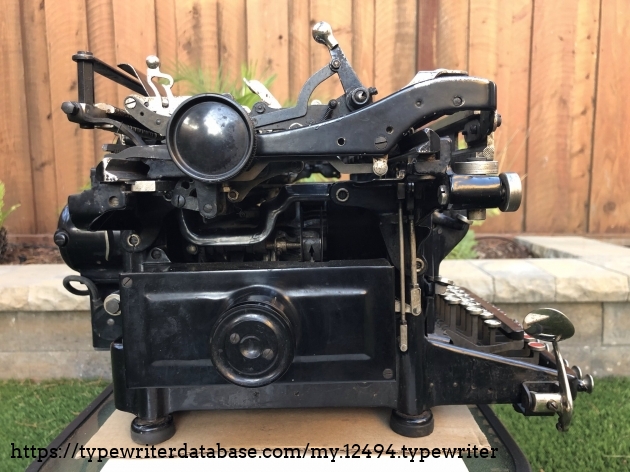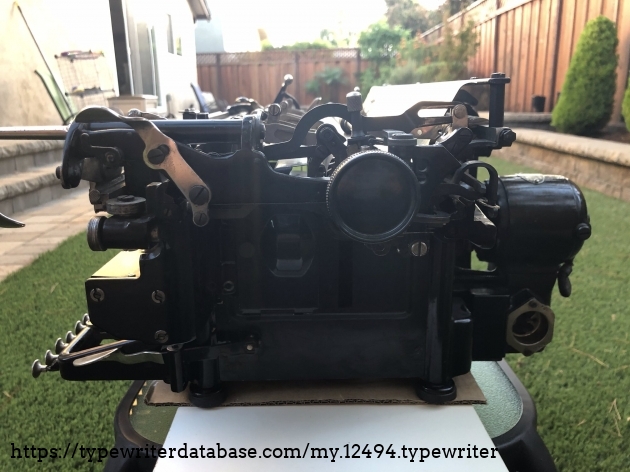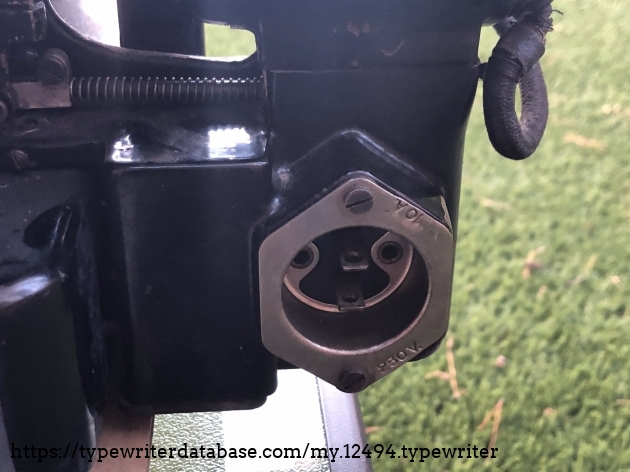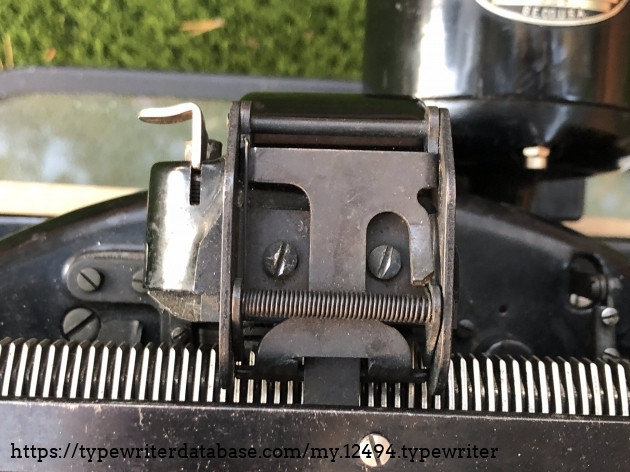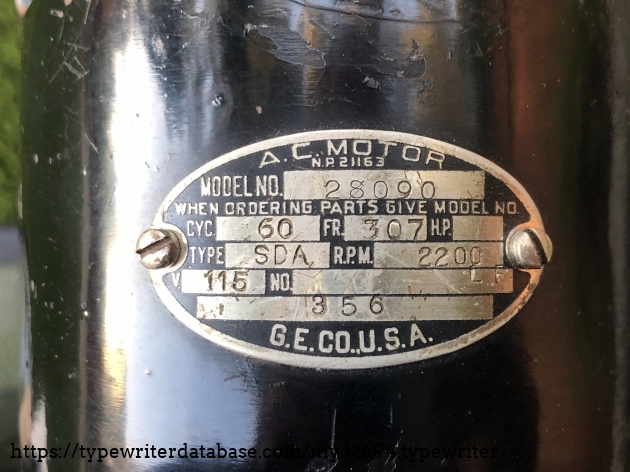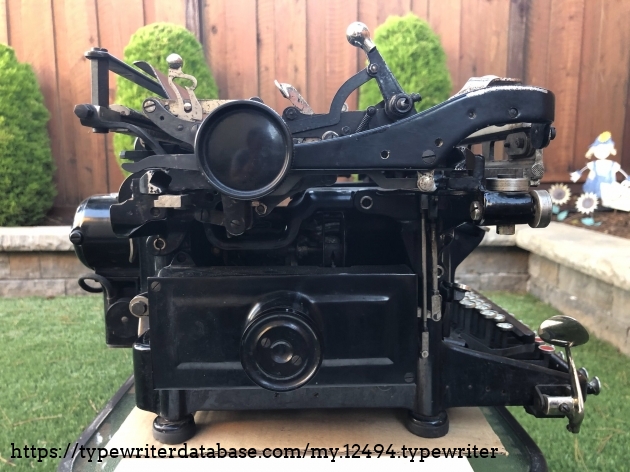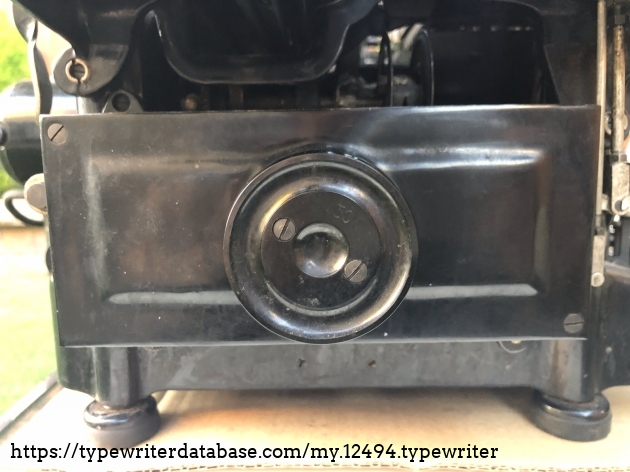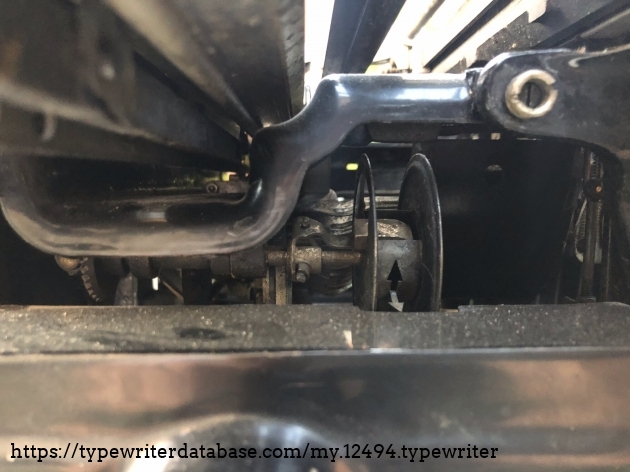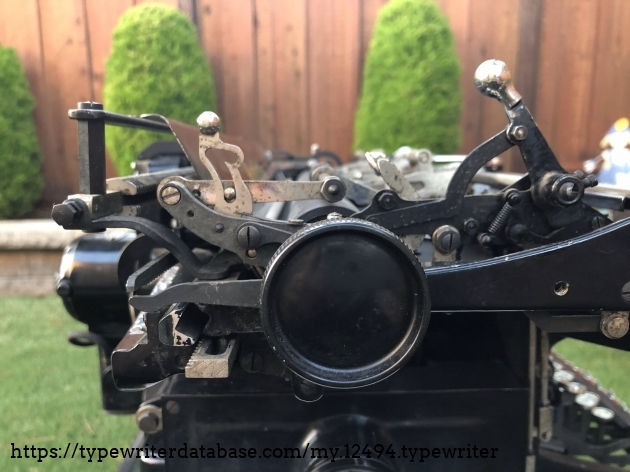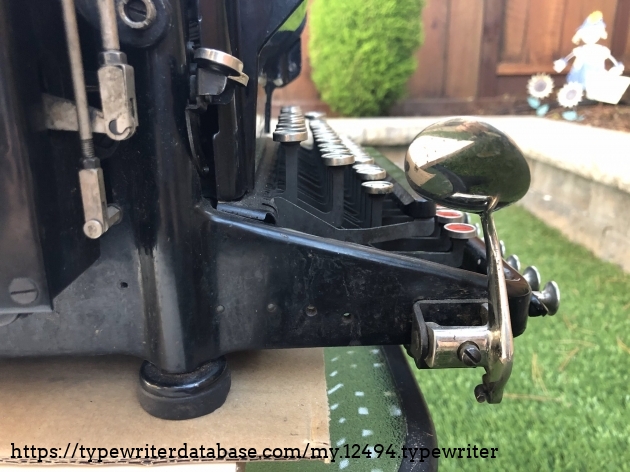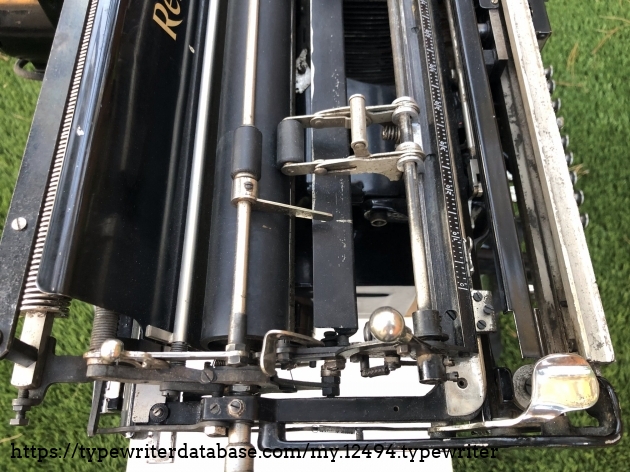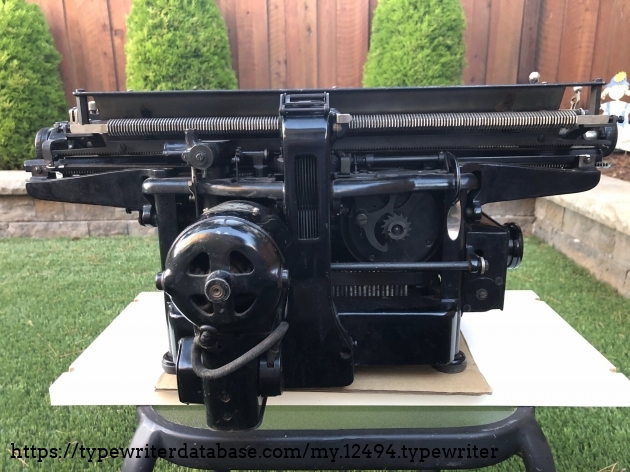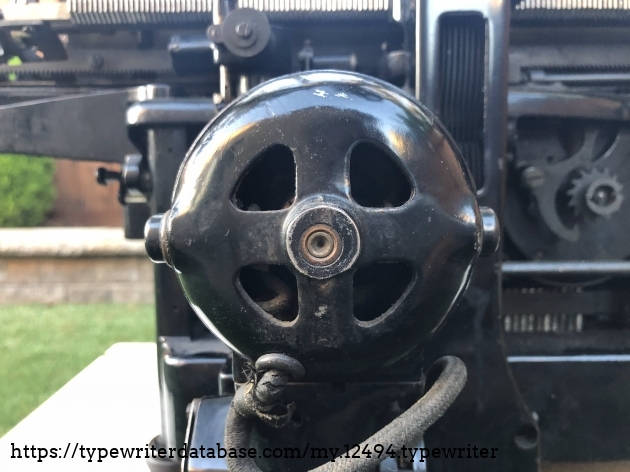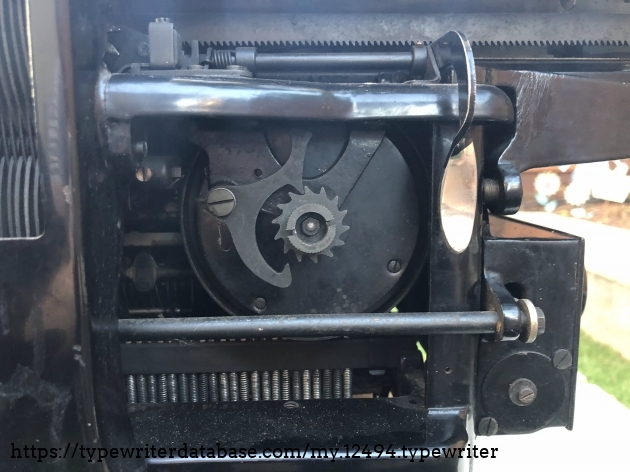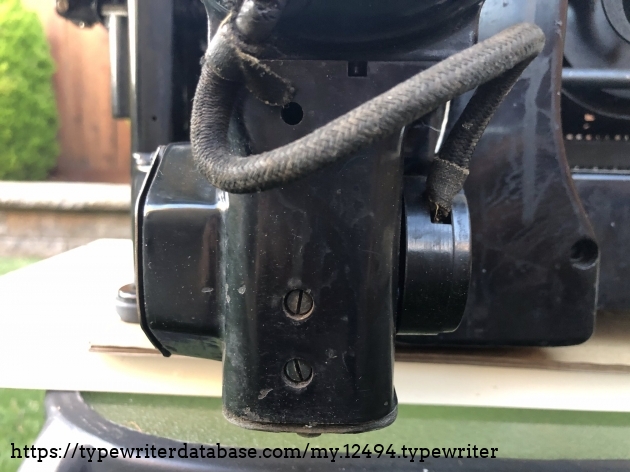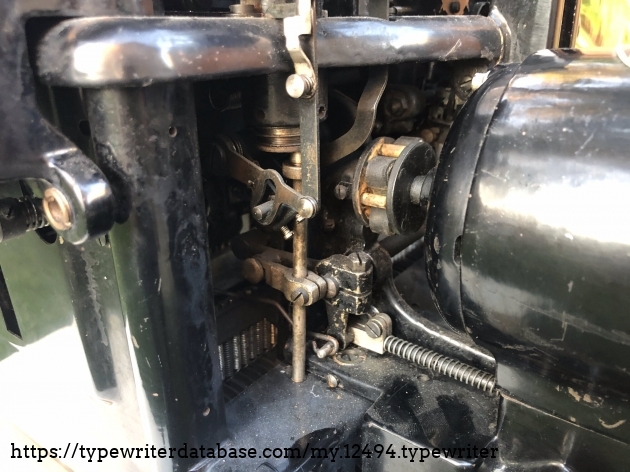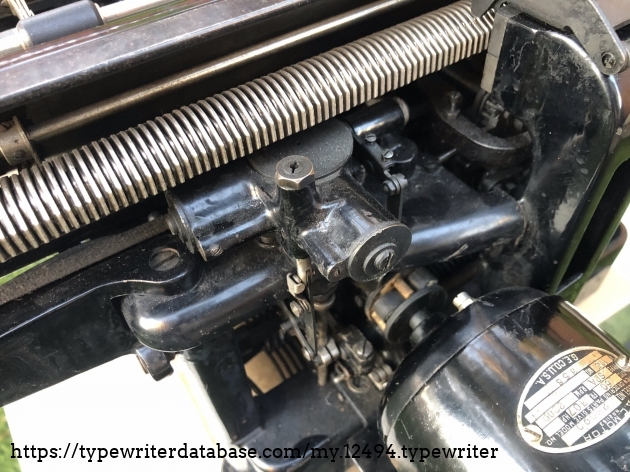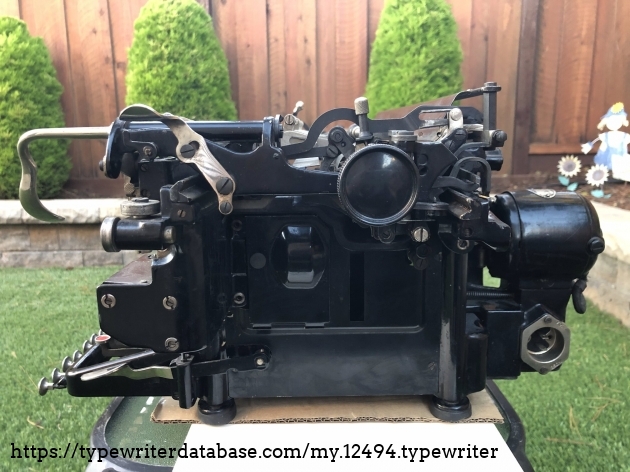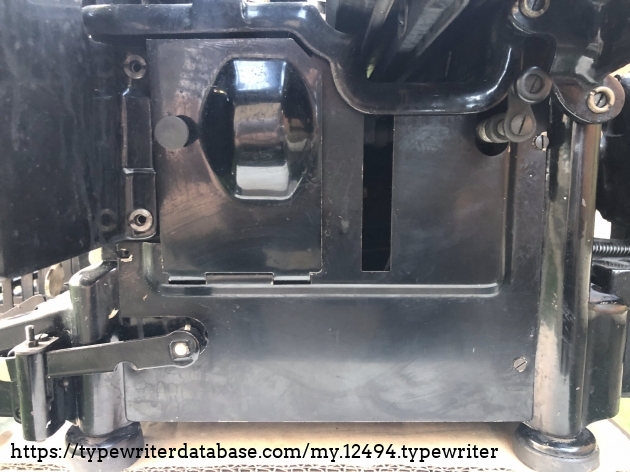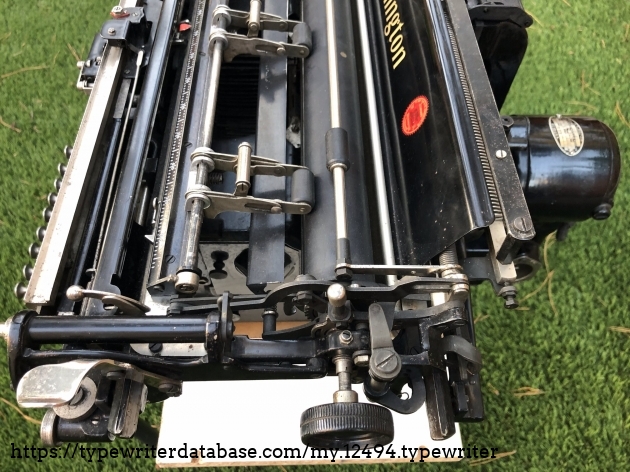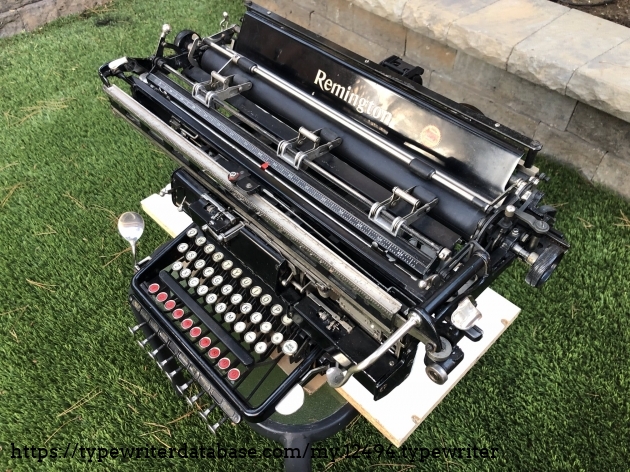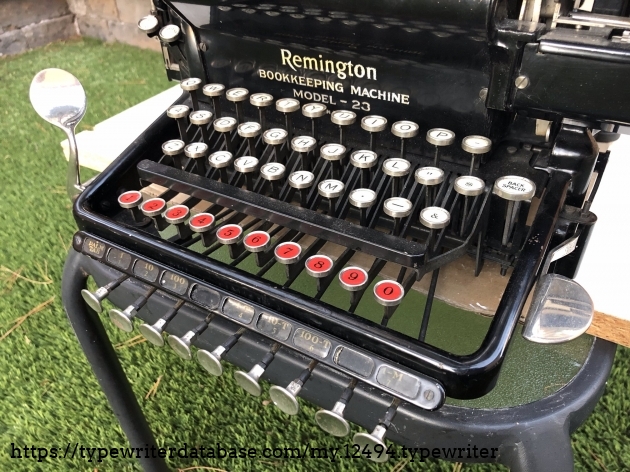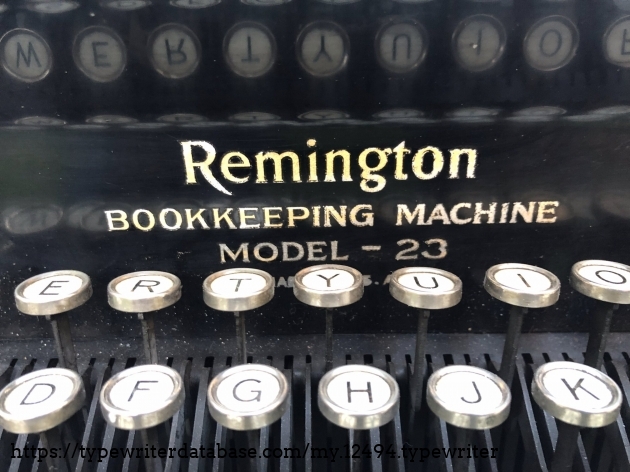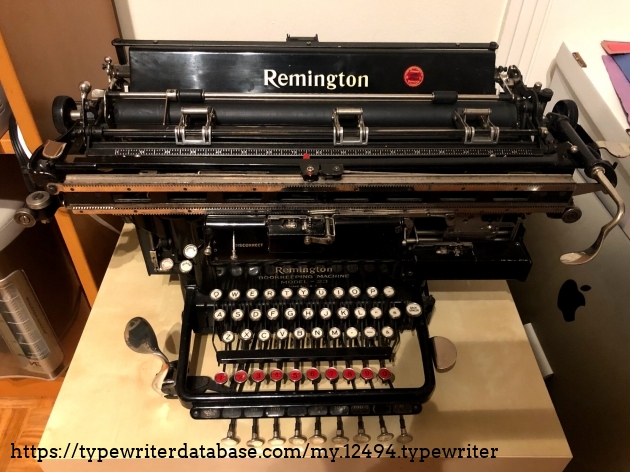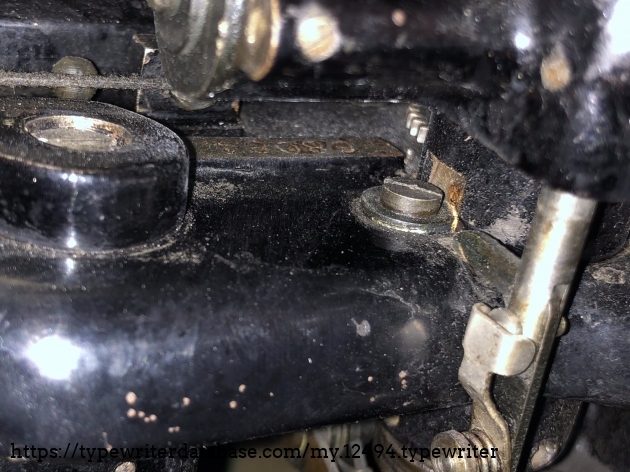 Hunter: Erik Bruchez (ebruchez)
Erik Bruchez's Typewriter Galleries [ My Collection ] [ My Sightings ]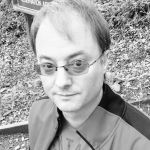 Status: Typewriter Hunter
Points: 9665
I started collecting my first pre-WW2 standard typewriters in 2017. Since then I have added a few machines to my collection, which now ranges from the 1890s to the 1980s. As of 2020, I have more big standard (desktop) typewriters than portables, and a few standard electrics.
---