2016 We R Memory Keepers Typecast #N/A
Status: Sightings
Hunter: Erik Bruchez (ebruchez)
Created: 05-04-2019 at 09:56AM
Last Edit: 12-31-2019 at 11:42AM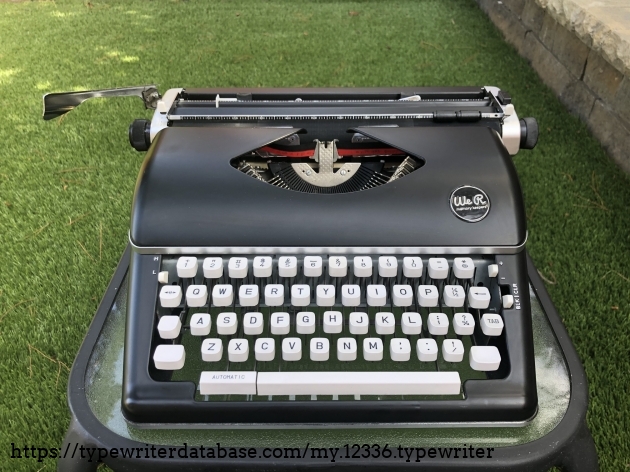 Description:
I got this machine because it came with many ribbons I was interested in. So I thought that I would give the machine a try.

It has received many negative reviews by typewriters enthusiasts, but also by customers on sites such as Amazon. This might be for different reasons. Looking at online shopping reviews, it appears that there was a general quality control issue and many machines were delivered damaged or non-functional in a way or another. This is not the case with this second-hand machine but appears to work as designed.

Typewriter enthusiasts will, of course, compare this machine to vintage machines, and there is no doubt that the comparison is unflattering for the Typecast. The body design is elegant, but it is made of plastic and that shows. There are metal parts on the carriage, which give it a little more solidity, but some parts are made of cheap metal, and the carriage ends are pretty sharp underneath which might cause finger cuts if you are not careful. The return lever looks and feels very cheap and flimsy as well.

There has been much criticism of the many plastic parts used in the construction of the machine apart from the body. For example, the segment is made of plastic, and so is the entire ribbon reverse system. I would think that metal is likely to be more durable, although I don't mind the plastic otherwise.

The Typecast was for sale at Michaels, a US crafts company, for a couple of years. I believe that the price new was $170, which is part of the problem. That is not exactly cheap, and while we know that building such a sophisticated mechanical device is not easy, the quality should match that price. And that was clearly not the case. The machine is no longer sold by Miachels, although I believe you can still order it from the Chinese manufacturer by lots of 1000.

The quality of the impression is poor. Specifically, the alignment of the types is terrible. This might be ok for crafts, but not if you want to write a letter - at least a business letter. The platen is soft enough, the impression is dark, although it is easy to make it uneven.

I will say something positive on the touch, however. I don't think that it is as bad as some reviewers have put it. It feels pretty comfortable to me, except for the narrow space bar. But to be fair, my new Olivetti Studio 44 also has a spacebar too thin for my taste!

UPDATE: There is one exception. After typing a few pages, I find that the width of the spacebar is not an issue. However, when depressing it, the thumb will also touch the front of the typewriter body. This will hurt after a while, unless you are very careful to press the bar without touching the body. This is a real annoyance.

The "automatic space," as found on Smith-Corona machines, is nice. The backspace key works fine. The left margin was a little flimsy at first, but here it works fine.

I think that if the machine had been cheaper, say under $100, if the quality control had been better, and if the manufacturer had managed to make the types consistently aligned, this machine might have fared otherwise. It is all a question of tradeoff between what you pay and what you get. Since I got it for what I consider "free", I have a perspective that is different from that of somebody who paid $170 and got a defective machine.

I found one disconnected spring underneath the machine, which helps with the shift. I don't know if this was the case when the original owner received the machine, or if it disconnected afterward. However, it was a 10-second fix, and that didn't even prevent the machine from working.

After more than a couple of pages now, I would say that the carriage feels a little heavy. I have a Royal Quiet De Luxe next to me, and you cannot compare the feel. But the QDL, new, cost a considerable sum of money.

In short:

- acceptable if not nice body design
- cheap look due to the plastic and cheap metal
- poor if not terrible type alignment
- good functionality otherwise
- price at Michaels was too high for what you got
- the narrow spacebar and its closeness from the body is bad
- the touch is not as bad as some have said
- except for the space bar, which is really painful
- the backspace key works well

The Royal Classic from 2019 solves some of these problems. For example, it has a metal body. However, based on early reviews, it shares the same type alignment issues. That machine is from the same manufacturer, Shanghai Weilv.

There is a chance that if the manufacturer stays in business and learns from mistakes and improves the manufacturing quality and QA, a decent modern mechanical typewriter might finally emerge. But for now, that is not the case.

UPDATE 2019-11: Given to a friend who sold it locally.
Typeface Specimen: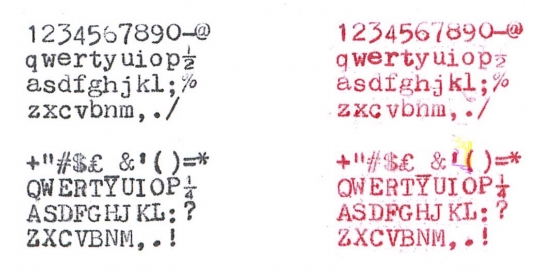 Links:
Photos: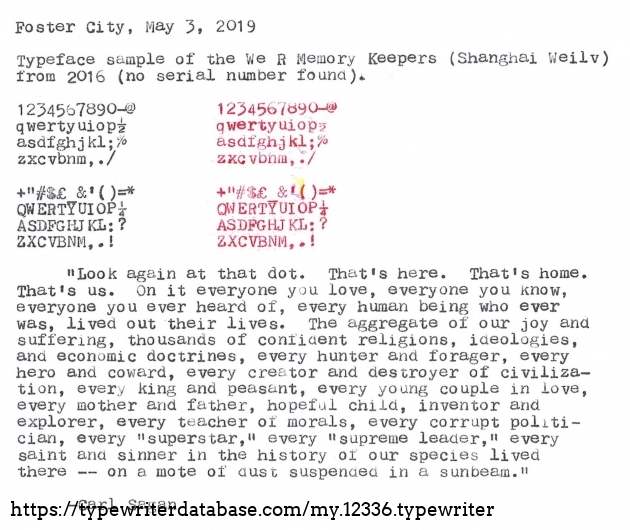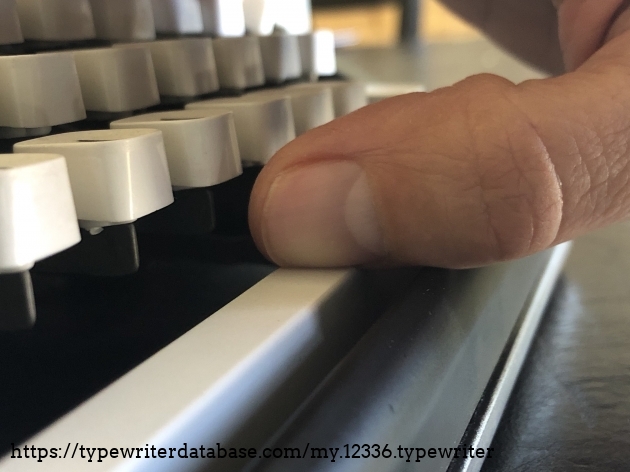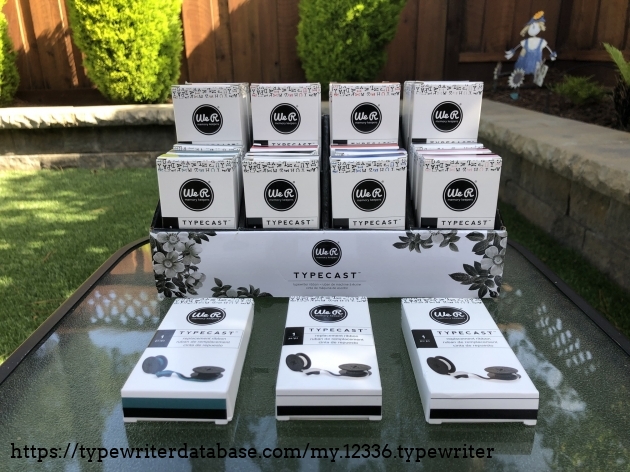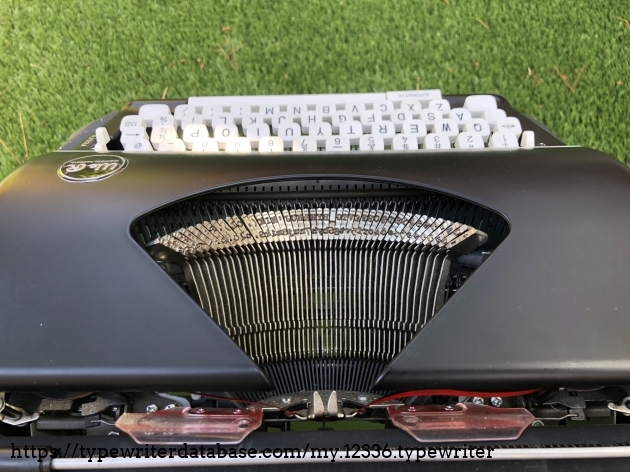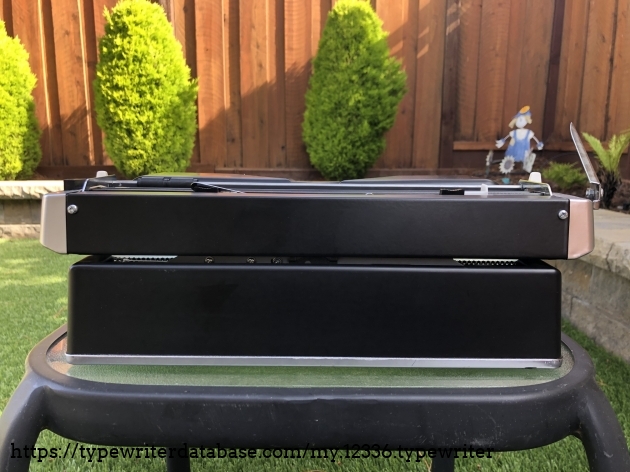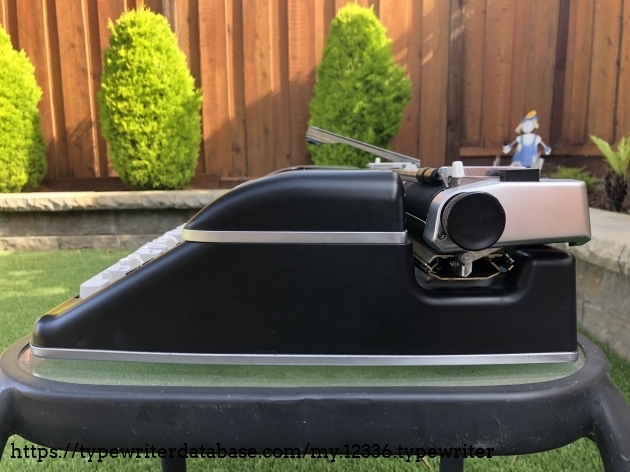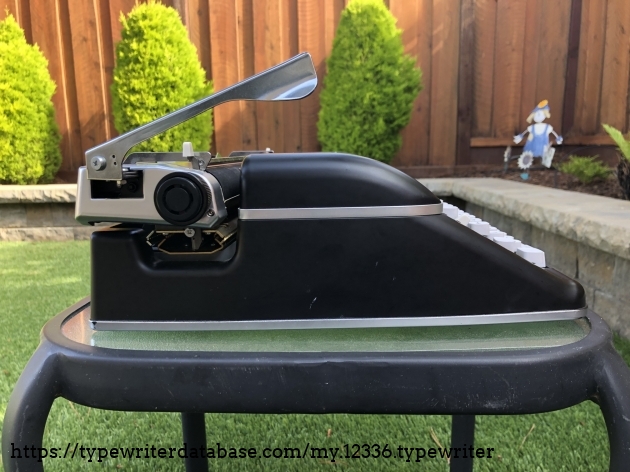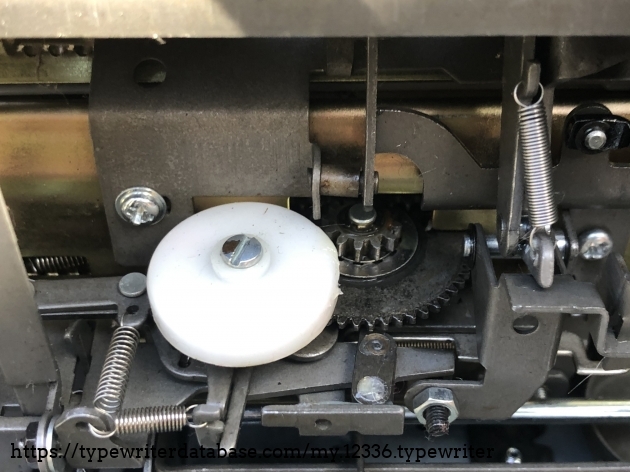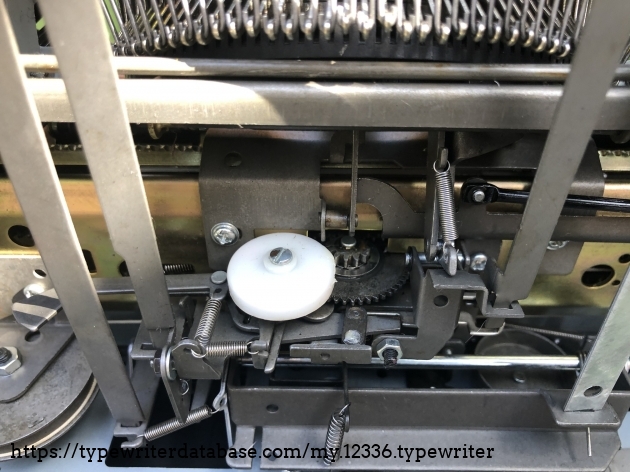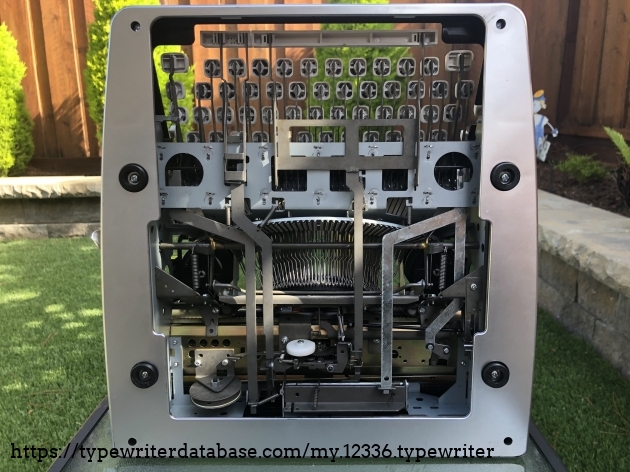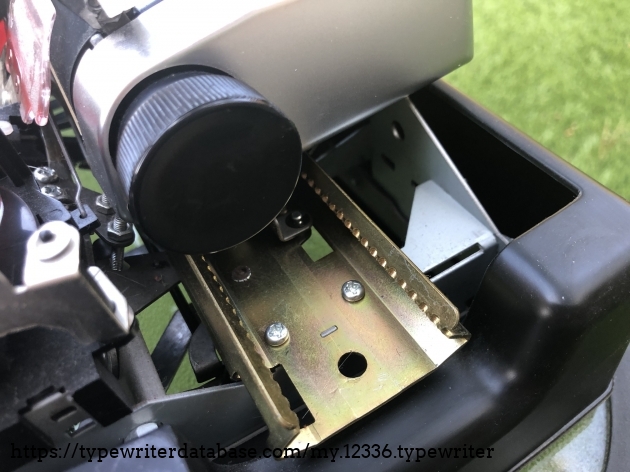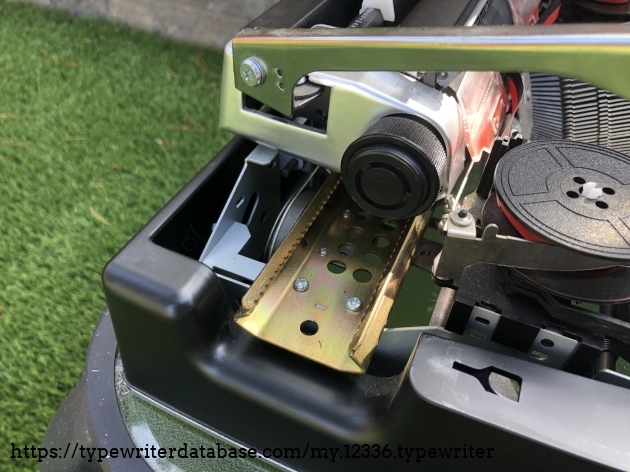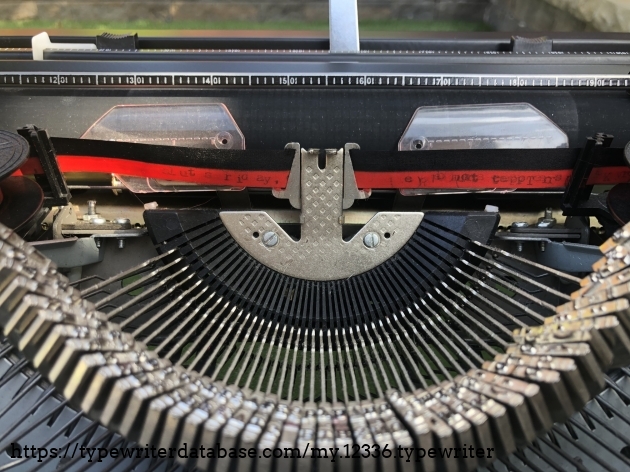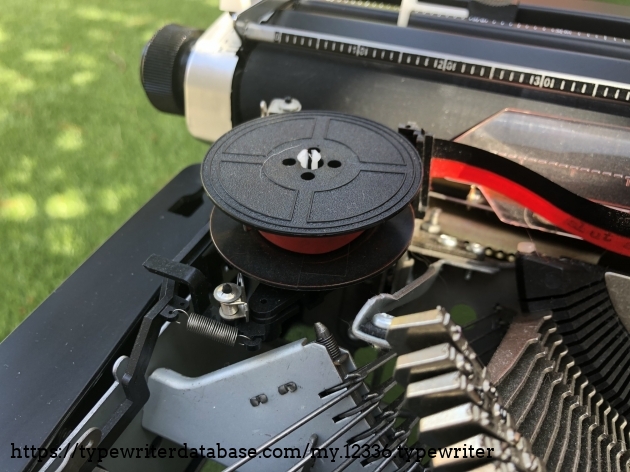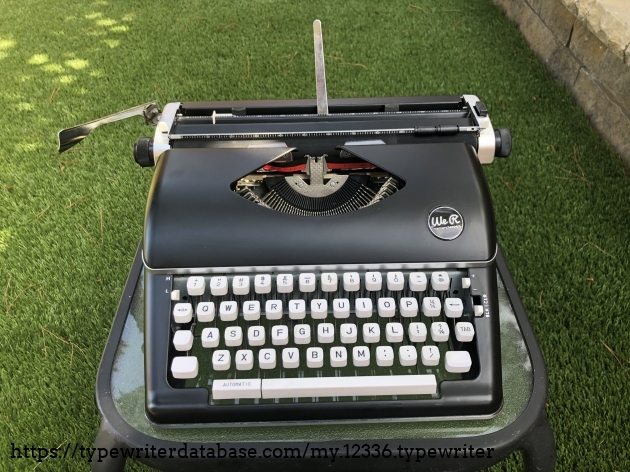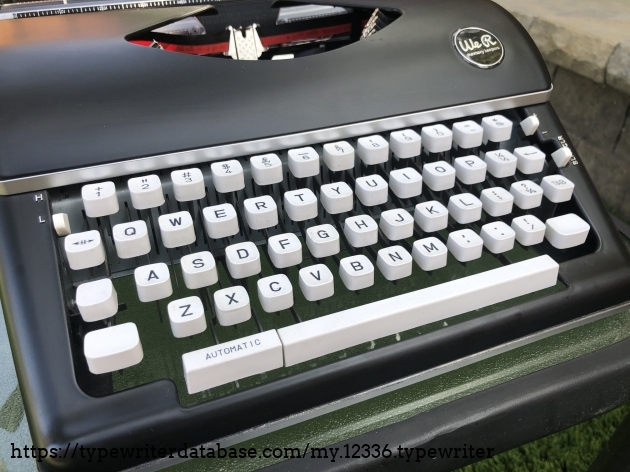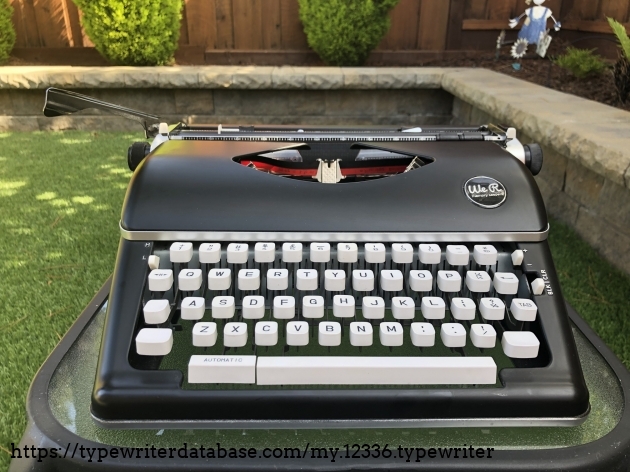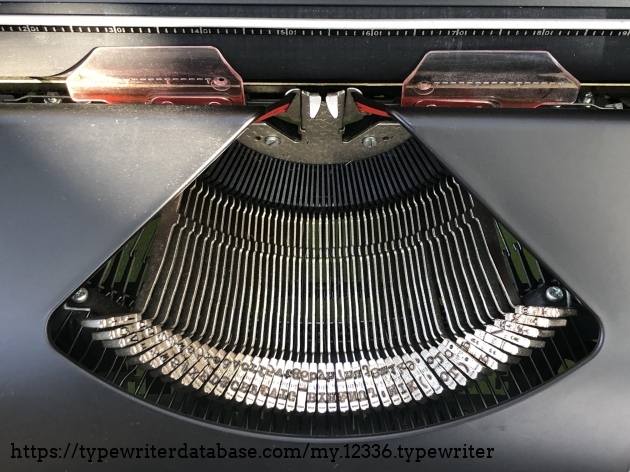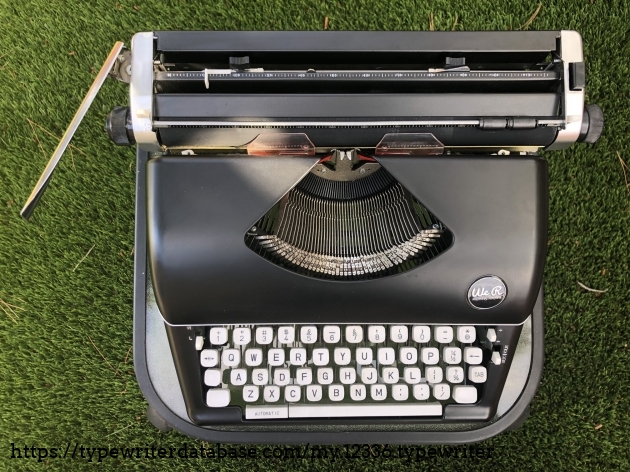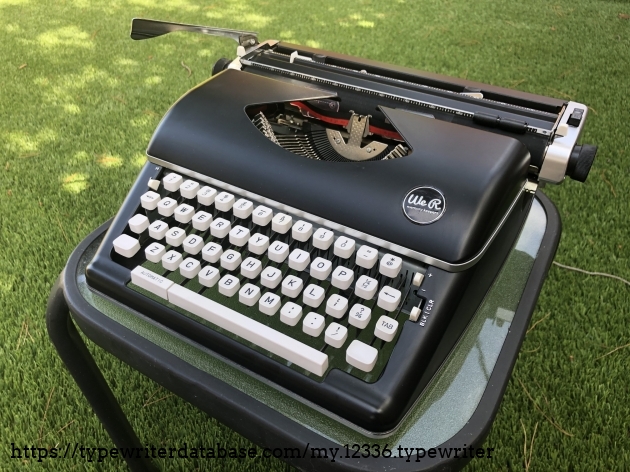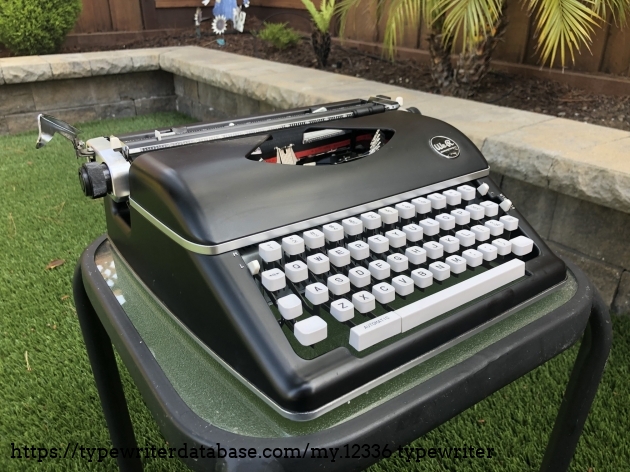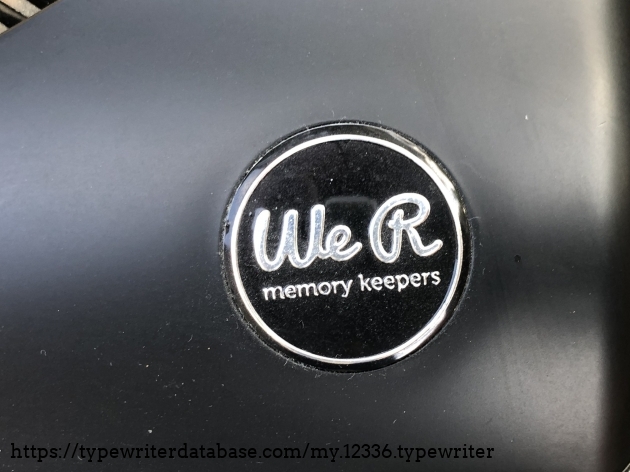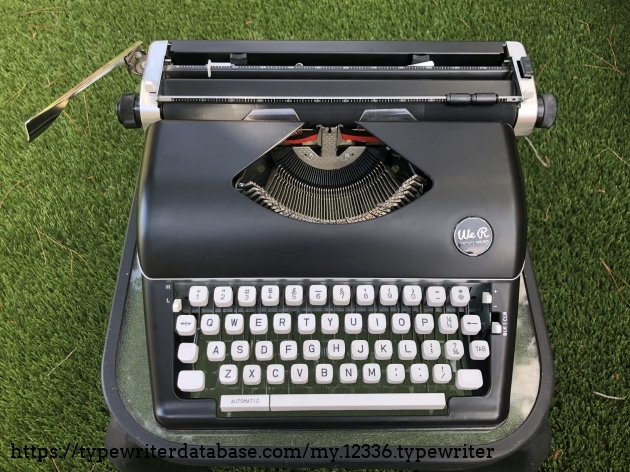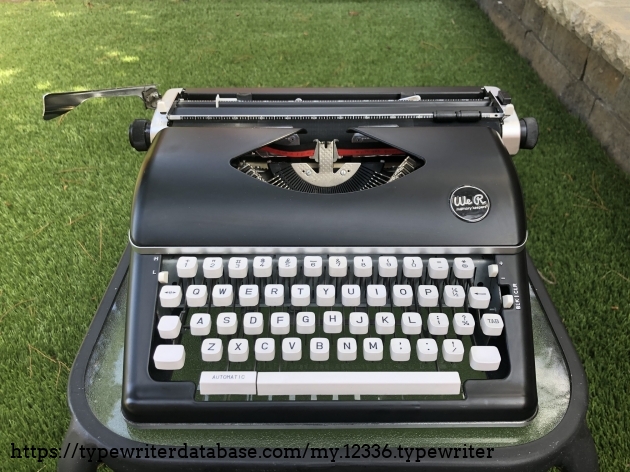 Hunter: Erik Bruchez (ebruchez)
Erik Bruchez's Typewriter Galleries [ My Collection ] [ My Sightings ]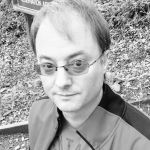 Status: Typewriter Hunter
Points: 7993
I started collecting my first pre-WW2 standard typewriters in 2017. Since then I have added a few machines to my collection, which now ranges from the 1890s to the 1980s. As of 2020, I have more big standard (desktop) typewriters than portables, and a few standard electrics.
---