1960 Rheinmetall Gs #198766
Status: My Collection
Hunter: Hans Boersma (Java68)
Created: 03-05-2017 at 06:35AM
Last Edit: 09-01-2020 at 04:40AM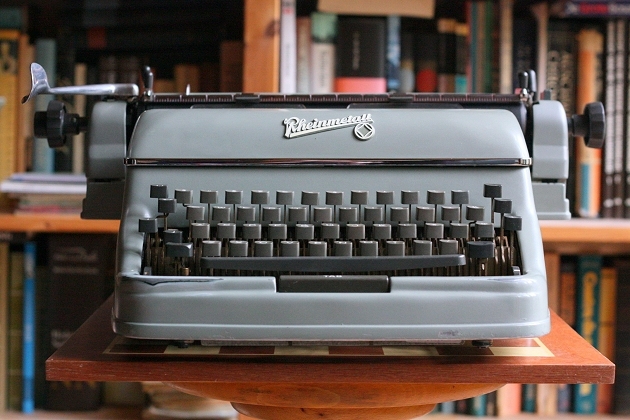 Description:
Built in the former German Democratic Republic (Deutsche Demokratische Republik, DDR) by VEB Büromaschinenwerk Rheinmetall Sömmerda.

Dutch keyboard (qwerty), Elite typeface (twelve-pitch, called Perl in German), half-spacing, five line-spacing settings, keyboard touch regulator, four-colour ribbon selector, keyset tabulator, s p e r r s a t z - key, typebar unblocking key, paper support, 32 cm carriage. Weight: 15,3 kg.

The Rheinmetall GS (Großschreibmaschine) was developed in 1947 by engineer Heinrich Riffel and went into production two years later. (1) After 1960 it was re-branded Supermetall and production ended somewhere before 1969. There was also a version with decimal tabulator and 24, 45 and 62 cm carriages were available.

For a standard machine the GS has a remarkably low profile. The 8/1958 issue of the Neue Technik im Büro magazine noted that "the nature of its construction enables a flat and modern design, so that the first impression is one of a semi-portable typewriter". Until one tries to lift it, surely: this machine weighs a full kilo more than my 1962 Hermes Ambassador. But indeed the GS has the unusual appearance of an enlarged semi-portable. Also unusual is the location of the tabulator key.

Compared to the Optima standard typewriters, also from the DDR, this Rheinmetall has a less comfortable, even somewhat crude feel; key touch is more rigid and less springy (2) and there is a slight windage between the carriage and its rails (though this may be due to wear) which adds to the machine's rather noisy operation. Keyboard touch can be further regulated by adjusting the mainspring tension, which is very easy on this machine.

Apart from its charming exterior the general impression is one of sturdy straightforwardness and practicality. The machine is fitted with a bottom plate to keep out dirt and dust and the carriage can be dismounted in mere seconds. On the other hand the GS sports fancy "magic" margin setting (of which I am not a fan, but it works) and its paper bail arrangement is of a quite refined construction - especially when compared to the laundry racks on my Optima M16 and Robotron 24. Not sturdy at all are the plastic card holders, which are consequently damaged or missing altogether on many surviving machines.

Until recently I was unaware of this model, but after I saw one of Peter Wolf's here I decided I definitely "needed" to have one. I was pleasantly surprised to find this machine locally for I didn't think the GS would have been exported to the Netherlands. I do miss the ß, but other than that this seems a lucky find because many of the GSs that are still around tend to be damaged, have lost card holders or other plastic parts, or are outright dilapidated.

Hans Boersma
___________________

(1) The official designation appears to be "GS" rather than "Gs".
(2) See also image 29 in the gallery.
Typeface Specimen:

Links:
Photos: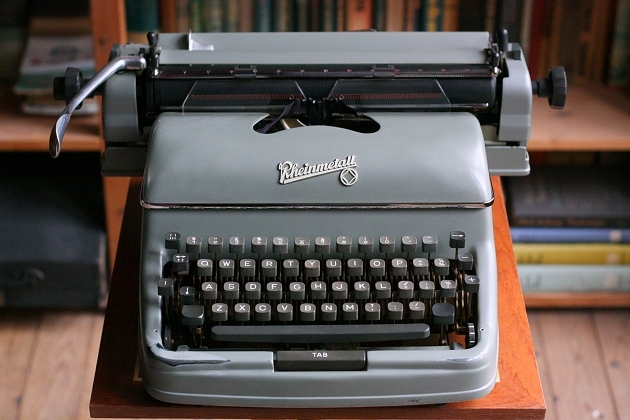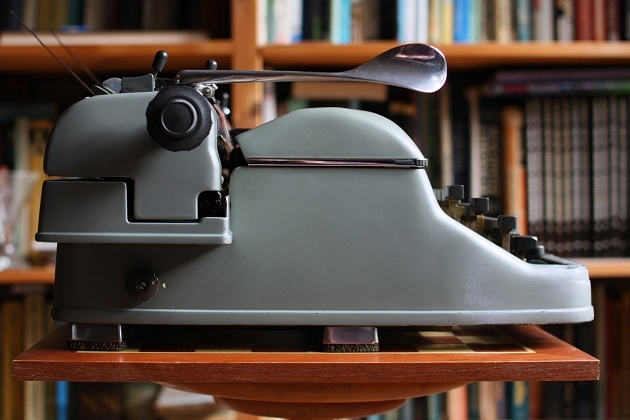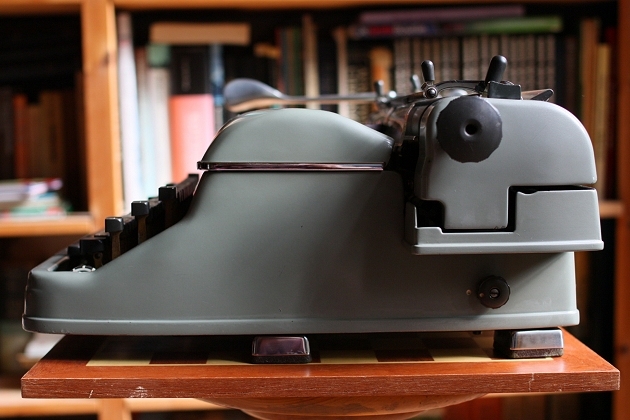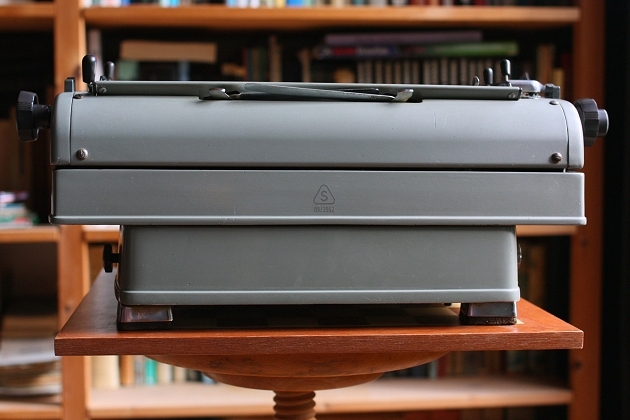 The "S" G├╝tezeichen in the middle stands for "Sonderklasse": very good quality. It was replaced by the "Q" sign in September 1960. The code 09/2552 indicates territorial district/factory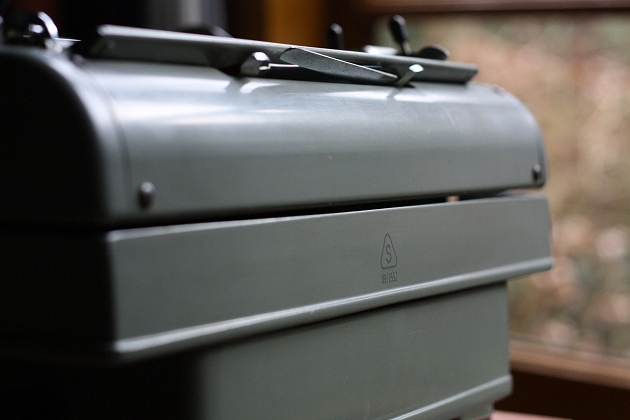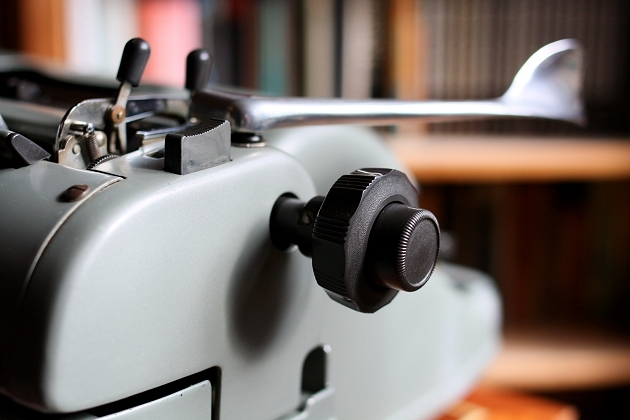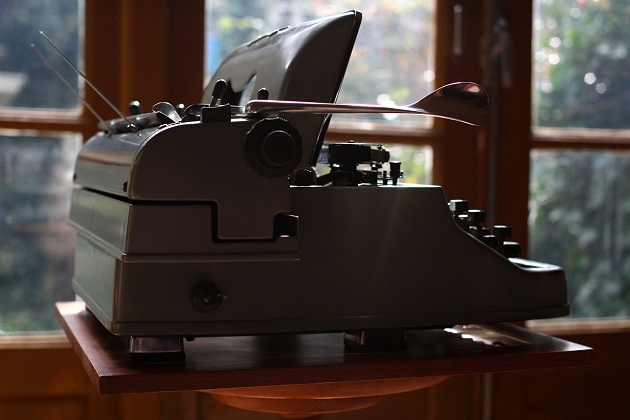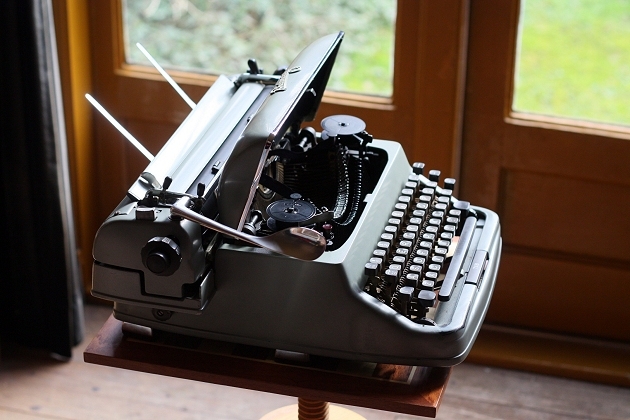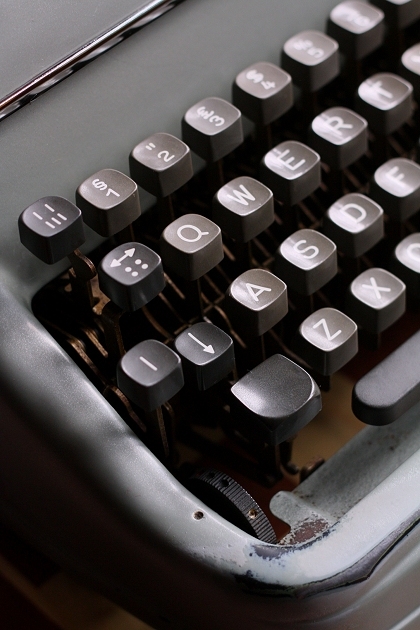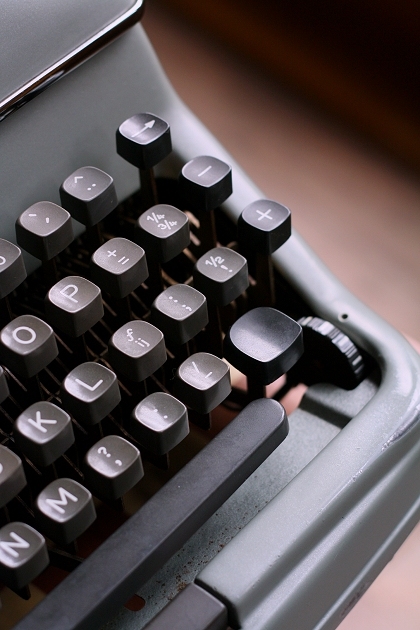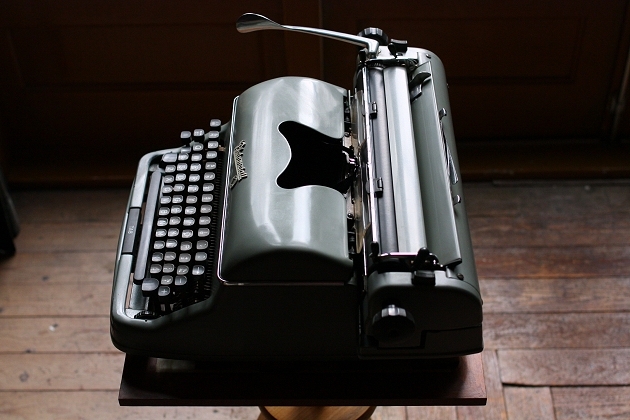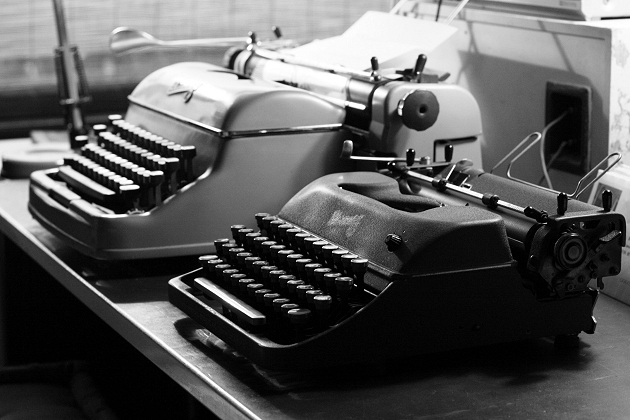 Size comparison with a 1952 Rheinmetall KsT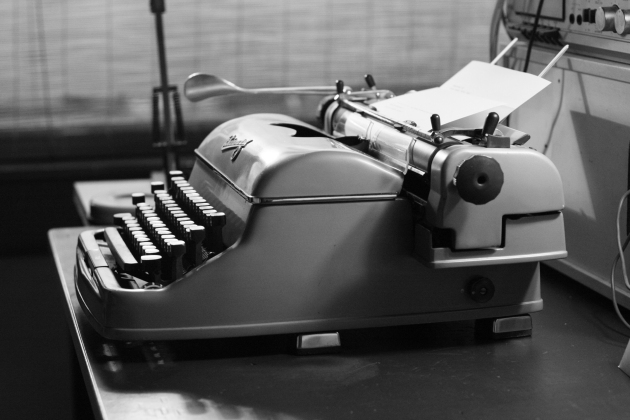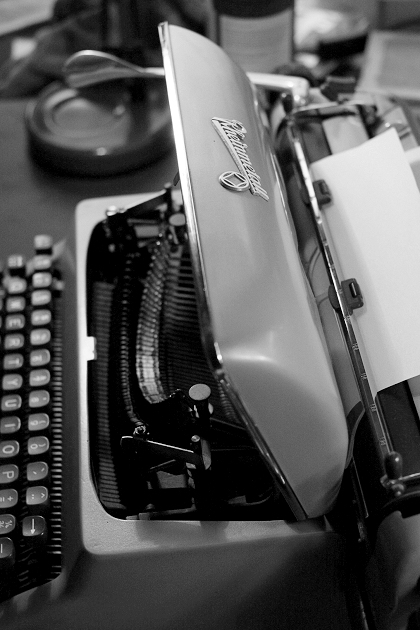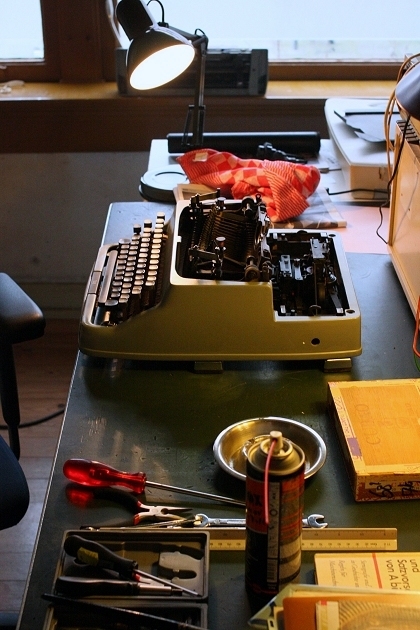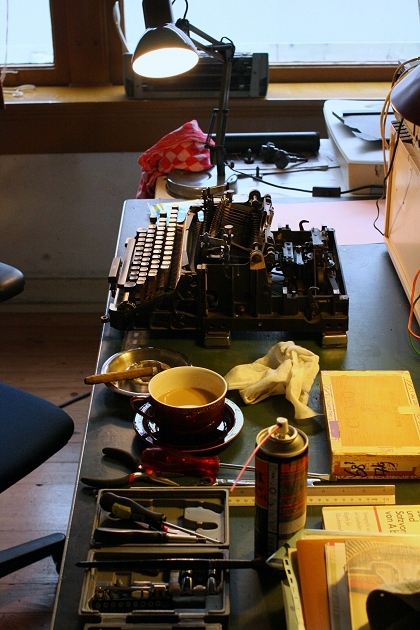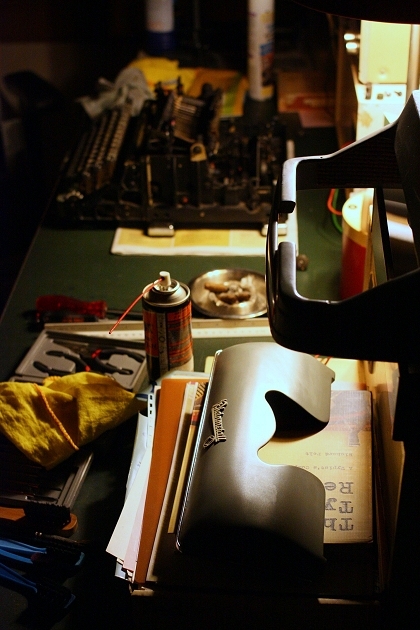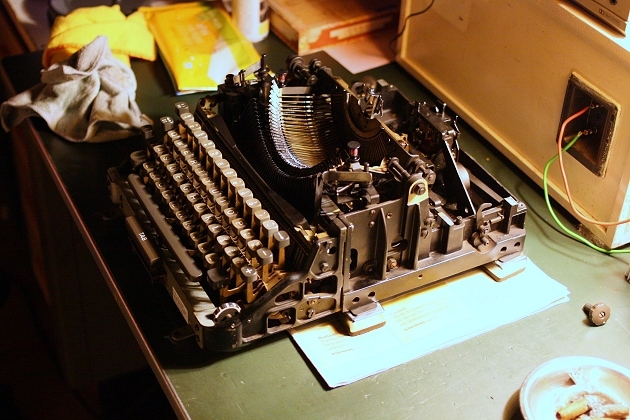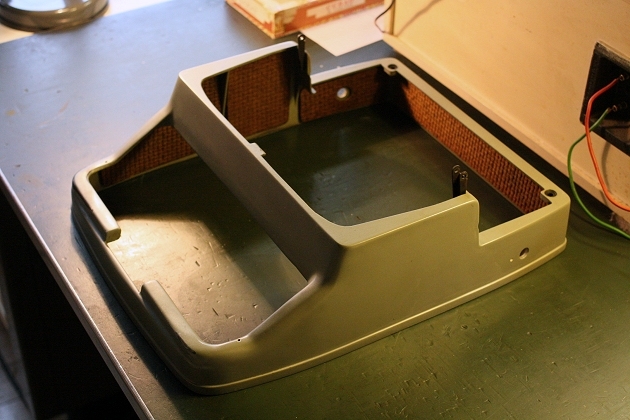 Coach work sound-dampened with what appears to be compressed cardboard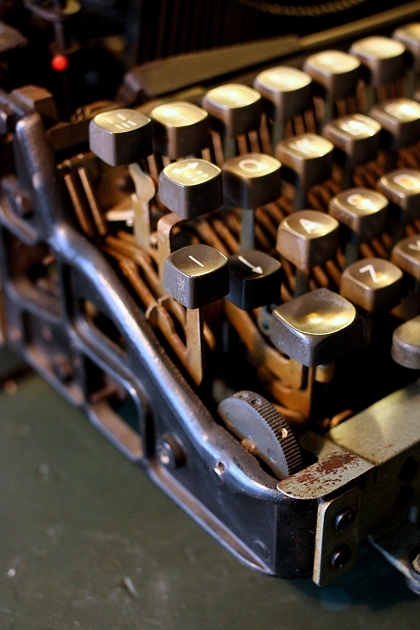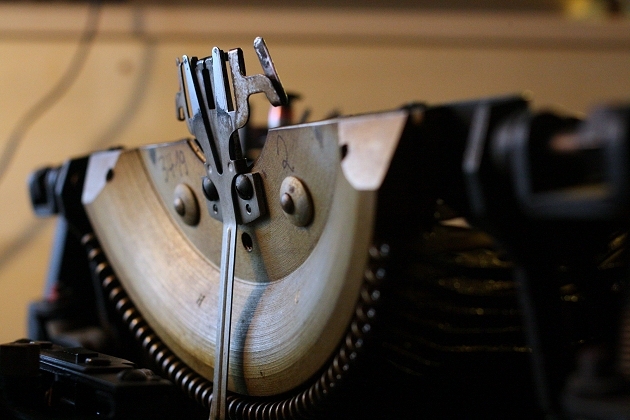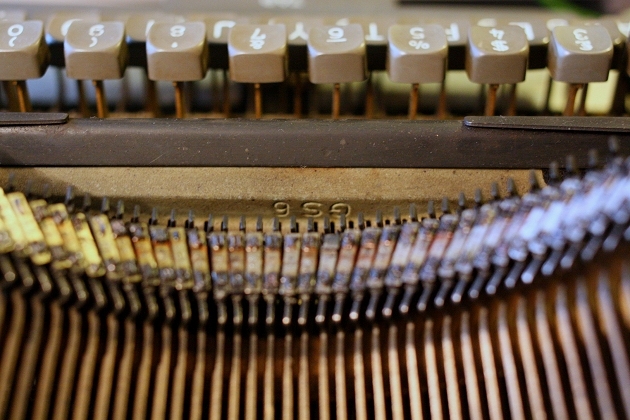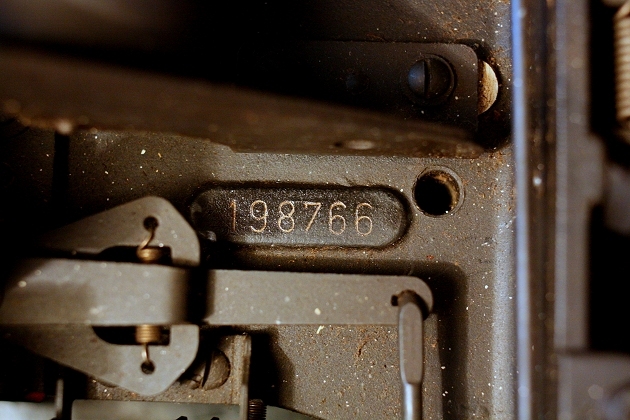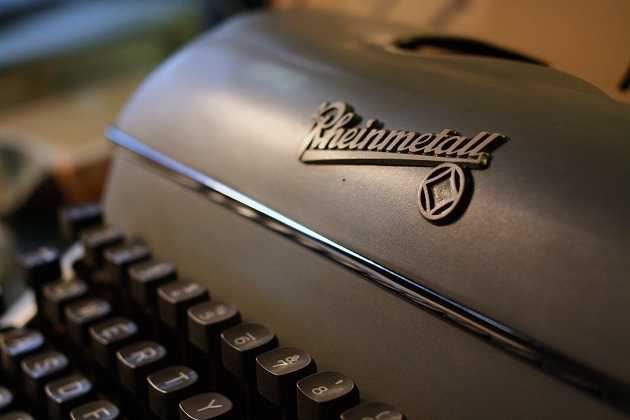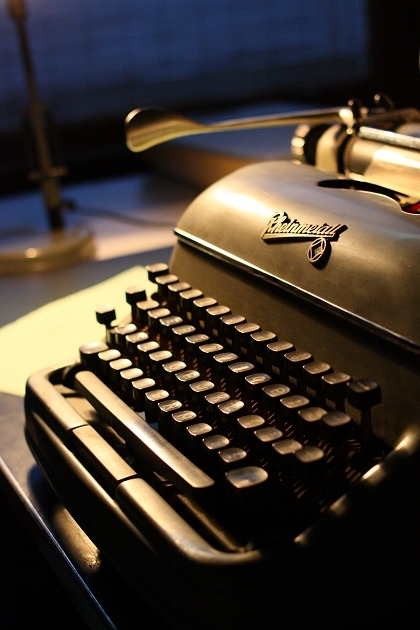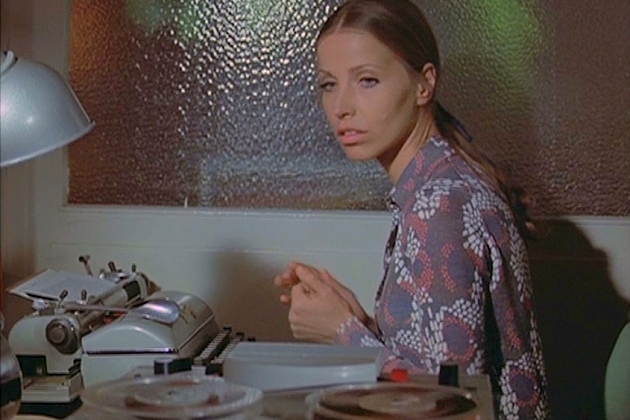 Still from Polizeiruf 110: Das Inserat (Deutscher Fernsehfunk/Fernsehen der DDR, 1974)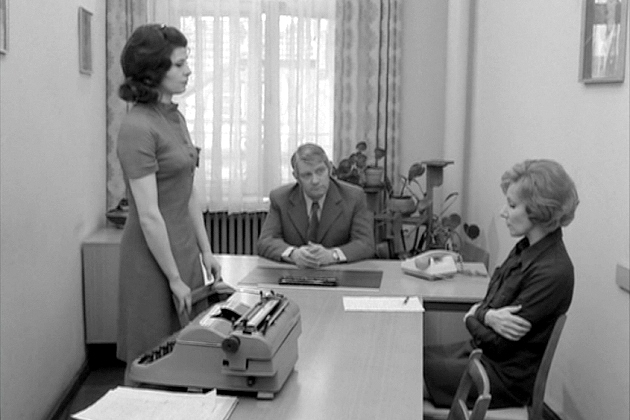 Polizeiruf 110: Der Tod des Professors (Deutscher Fernsehfunk/Fernsehen der DDR, 1974)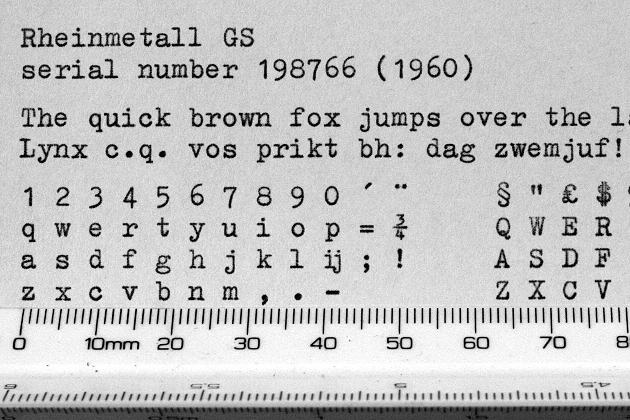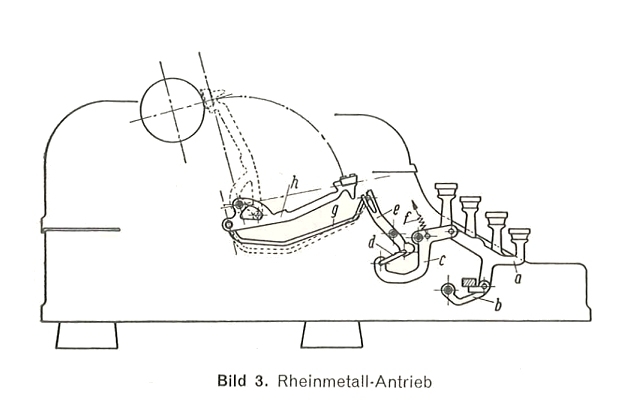 Like many portables the GS employs a four-pivot point key leverage system with short levers, which may explain the rather rigid key touch (Neue Technik im B├╝ro 6/1957)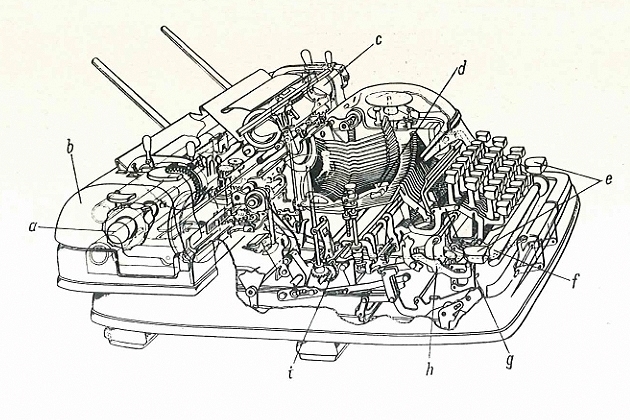 (Neue Technik im B├╝ro 8/1958)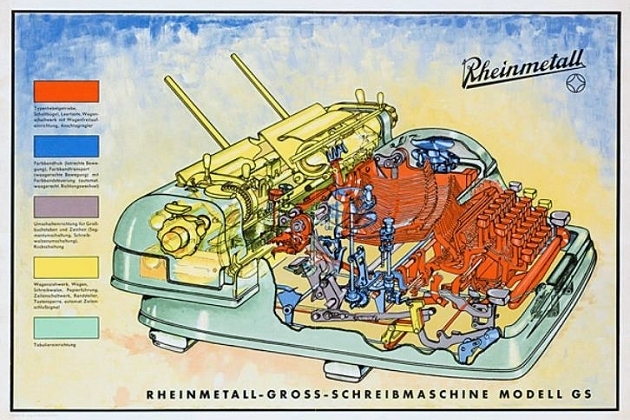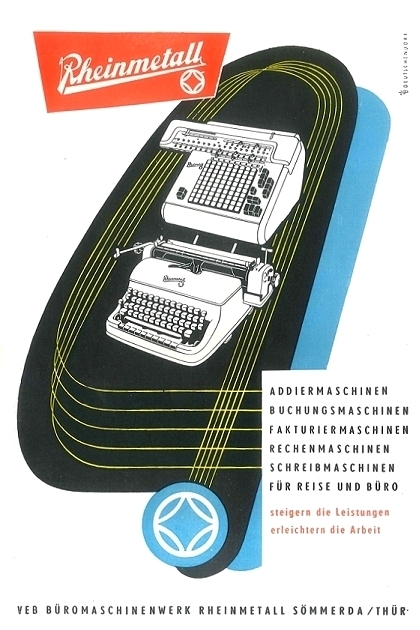 (Neue Technik im B├╝ro)
Hunter: Hans Boersma (Java68)
Hans Boersma's Typewriter Galleries [ My Collection ] [ My Sightings ]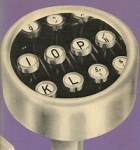 Status: Typewriter Hunter
Points: 579
I'm not really a hunter, or a collector. Well, I try not to be anyway. Typewriters should be used IMHO, and how to choose from an increasingly anonymous multitude? There is much to say for having just one typewriter, and sticking to it. But then again, there are so much beautiful and interesting typewriters out there, all with their own character and historical backgrounds... So I refer to my modest collection as "the machine park" and do my best to keep it from becoming a multitude. I decidedly favour standard-size typewriters: large office workhorses that throw their considerable weight behind your labours. Nicely over-dimensioned machines with a more than agreeable keyboard touch and a business-like appearance, ready for any job. I enjoy looking at "typewriter porn" on sites such as these, which provides an adequate substitute to having a larger collection. So... thank you for showing me yours!
---