1905 Underwood 3 #8768-3
Status: My Collection
Hunter: Vlastimil Novak (Schrei112)
Created: 06-04-2023 at 04:24PM
Last Edit: 09-02-2023 at 01:06PM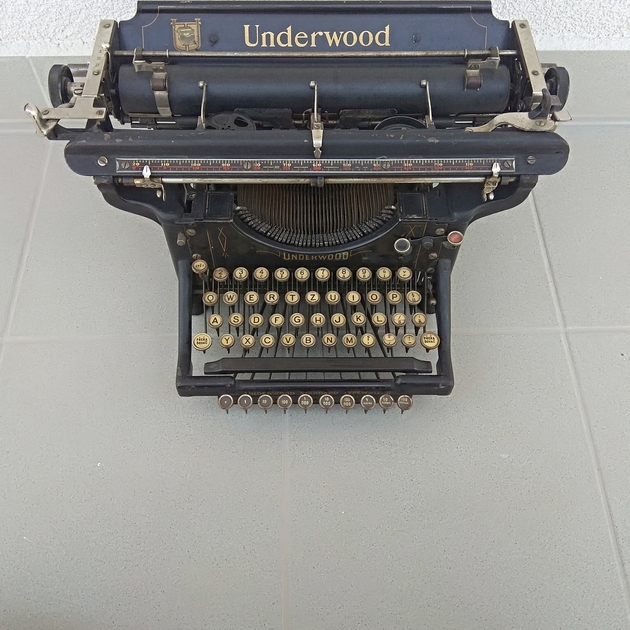 Description:
This is a big piece of typewriter irony but in a good way...

Every serious collector should have at least one No.5 Underwood. For years I was passing them in offers and auctions because there will always be plenty of them to choose from. I started to focus on their age in search of some older examples. One day I found a cheap 1929 No.3 with a 14-inch platen in average condition. The appearance of a wider platen and three cute paper paws catch me and I bought it. The machine arrived in one piece and was in desperate need of mechanical attention to get it in working order but nothing major.

Guess what happened just a month later???

One day, it was a lovely Friday, on our local auction site showed up this. I wasn't aware that these old Underwoods with decimal tabulators even existed. Search on the internet shows a surprisingly low amount of results. The auction was a week long and I was checking it twice a day. In the end, just one other bidder was trying to get it, but you know how that ended.
So, now I have two of them. Lucky me.
The machine arrived fabulously packed. I was aware that it will be older than 1915 due to the design of front-hinged paper rollers, but the year 1905 was a quite nice surprise. The serial number of tabulator is 695.
About the typewriter itself:
The whole machine was repainted (or rebuilt?) at some point in its life and there are some additional repairs on corners and keyboard. Also, someone covered a few areas with some weird grey shmoo that is clearly visible on the tabulator body. Thank god that beautiful grey is easily removable. IT WILL GO.
The machine is photographed as I get it and give it just outside clean with rug and brush. There is nothing really wrong but the action is sluggish due to grime and old lubricants and that is the reason why I did not bother with the typeface sample now.
The broken right paper paw is already replaced with a new one in the beautiful patina finish (someone took apart well-played No.5, lost half of the screews and some other parts, and wise me bought it for the price of one Big Mac just in case it will come handy one day).

The interesting part is the decimal tabulator. I was always attracted to that extra row of keys. Oh boy, how I love my Smith Premier No.4!
On my machine, the tabulator brake takes action on mainspring housing. In times when I was waiting for the end of the auction, there was one other example on our well-known worldwide auction website with a much wider platen, wooden pad, and tin cover with a 1915 patent on back. On that example is brake moved up and is acting on the carriage tooth rack. I included that difference in my gallery. Mine machine is missing all tabs stops but thanks to that other auction, I have a photo of one and I will be able to make some replacements.
There are metal spacers between the machine and standard feet to clear the levers.
The interesting thing is a change of lever acting upon the mainspring gear. On normal Underwood, it is prolonged down for a person to grab it. On this machine is the brake in the way, so it is prolonged up and it wraps around drawband. It looks like drawband is pushing it back down if the lever is moved upwards.

The seller told me that he got the machine from an old legionary who imported the typewriter from some other country, so it looks like the language was changed.

And that's it. One old Underwood that stands above ordinary ones (haha, it is that one centimeter gained from that spacers).
I will give it proper maintenance, cleaning and oiling one day and I am looking forward to it. Now it is on the shelf above the library in good company.
Typeface Specimen:

Photos: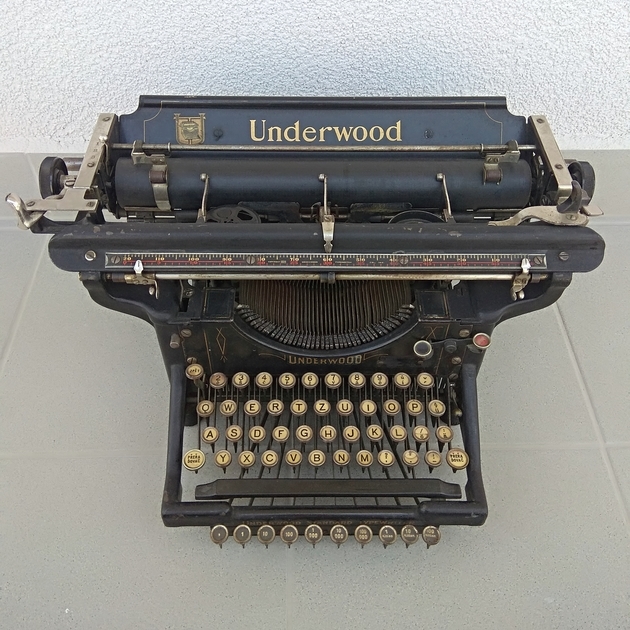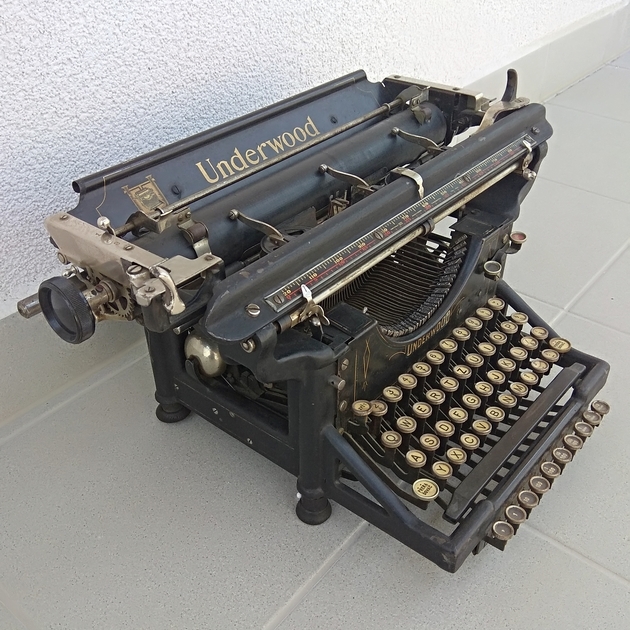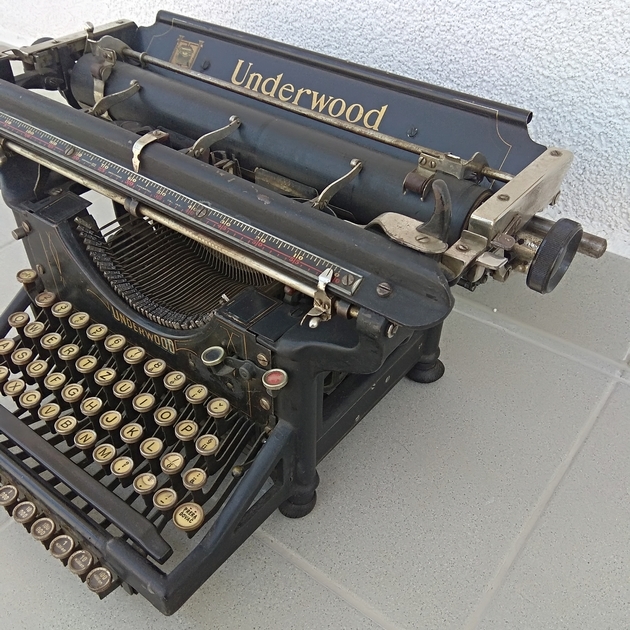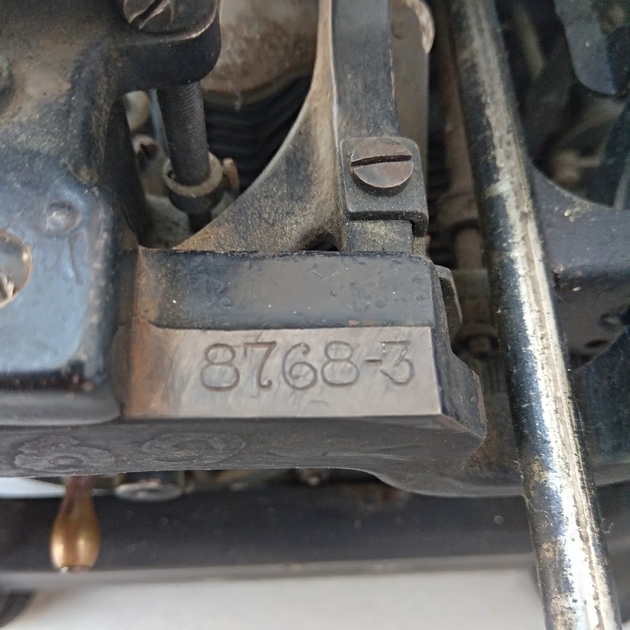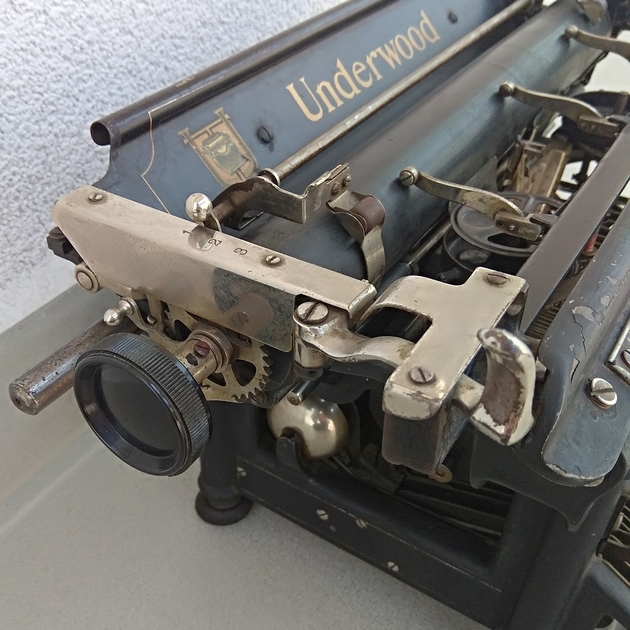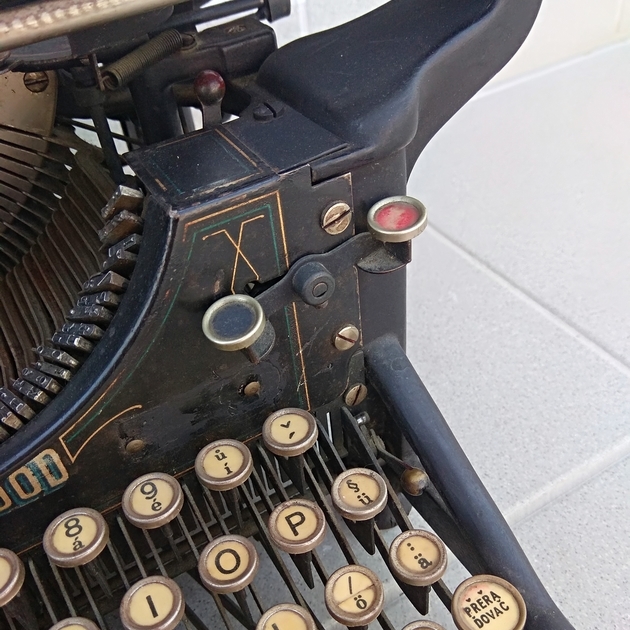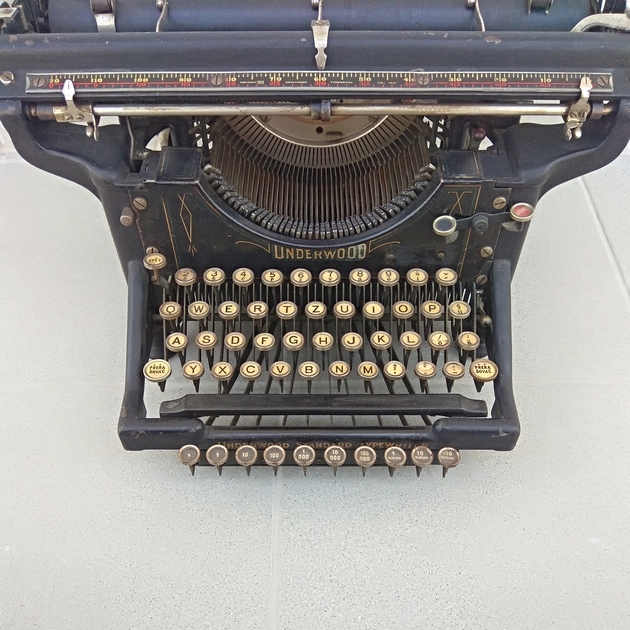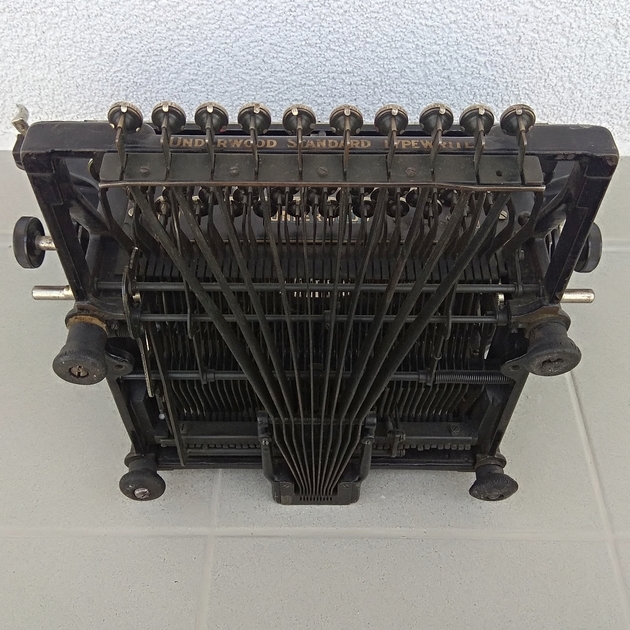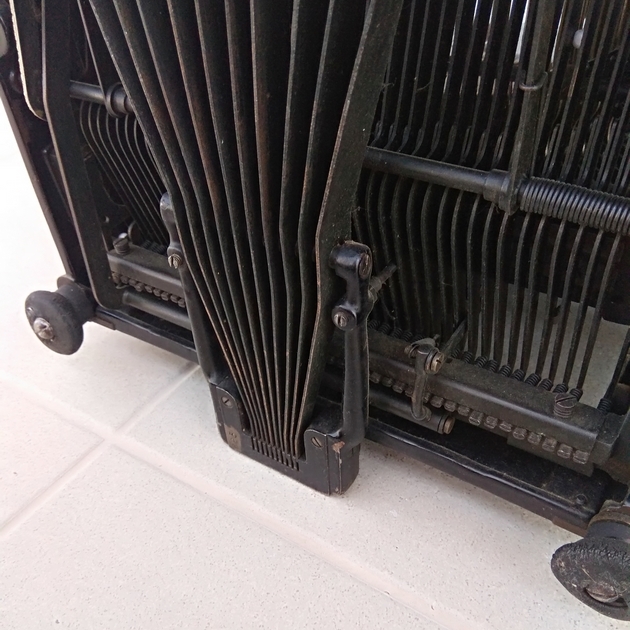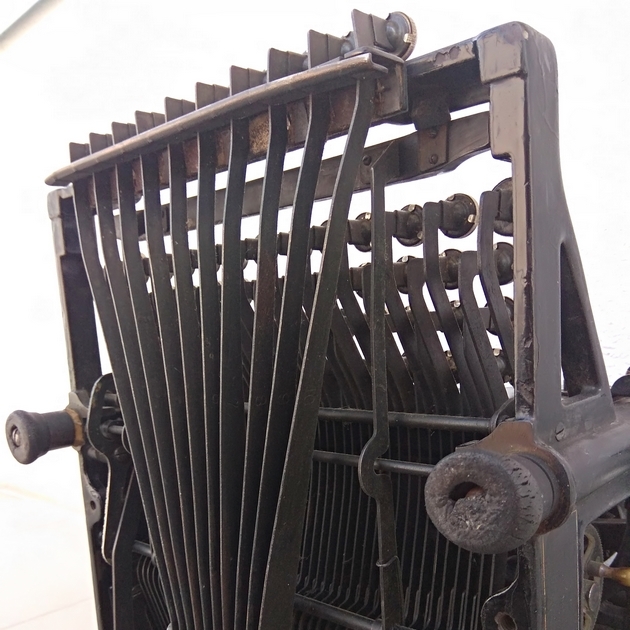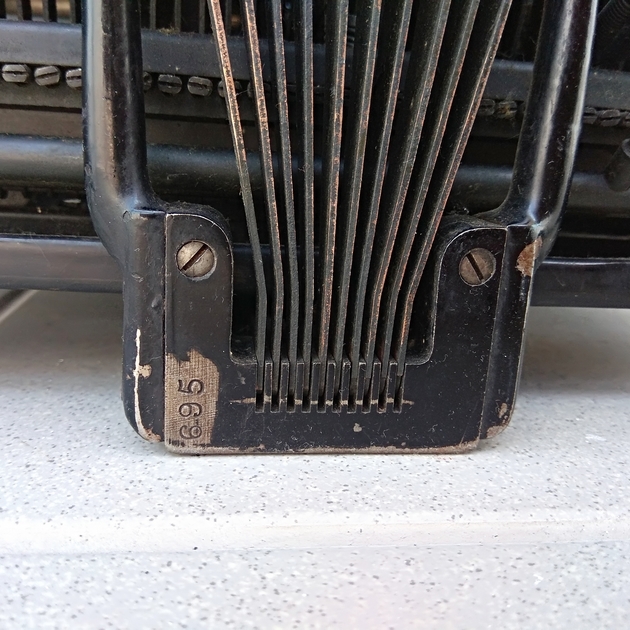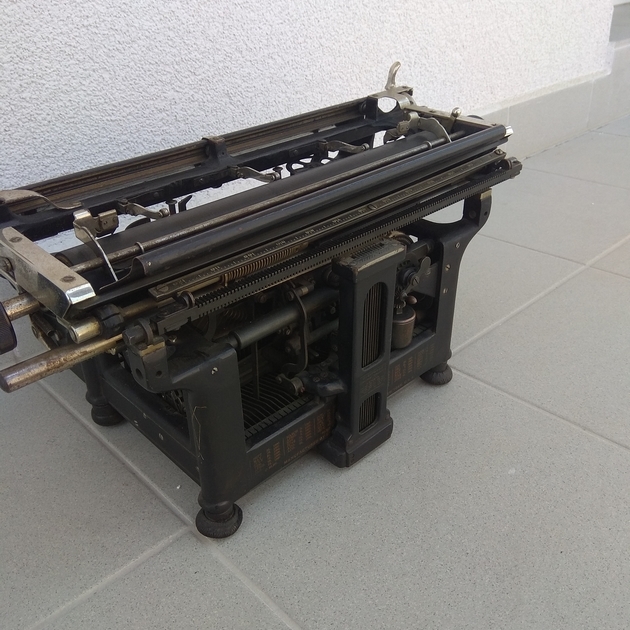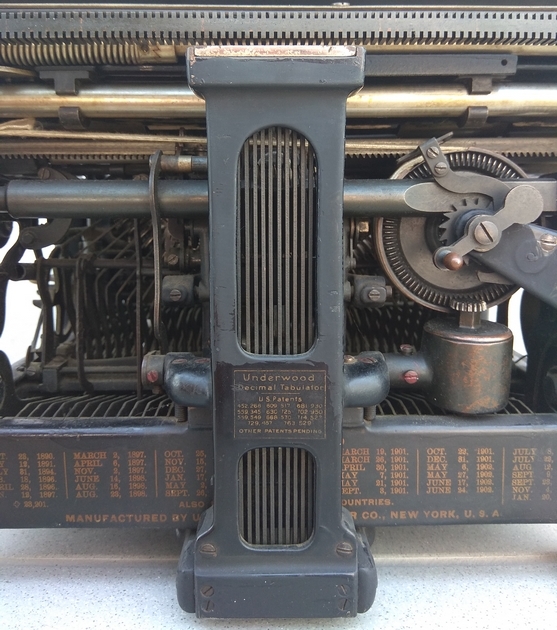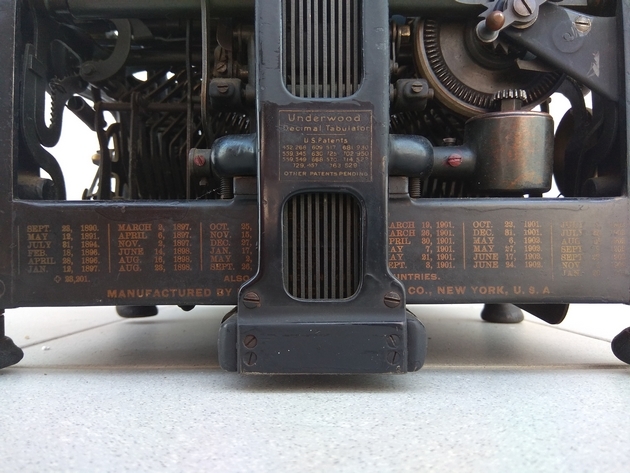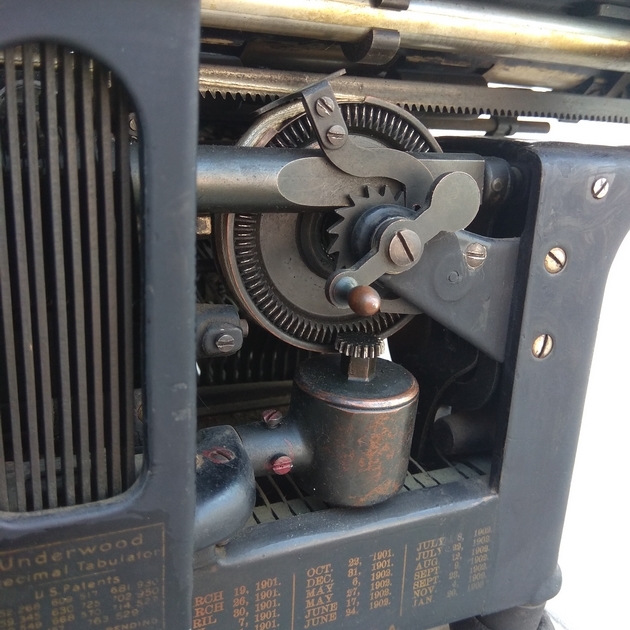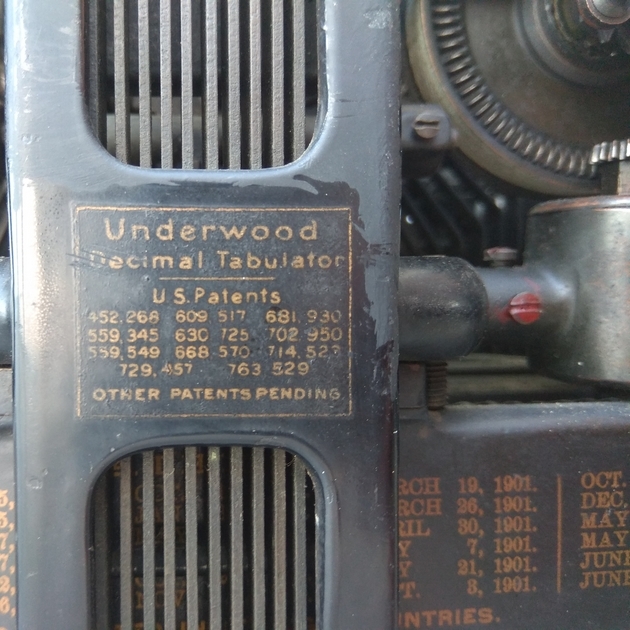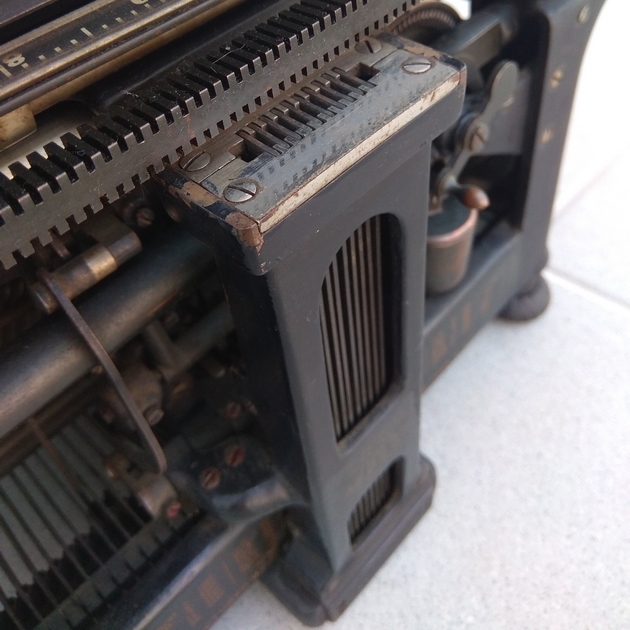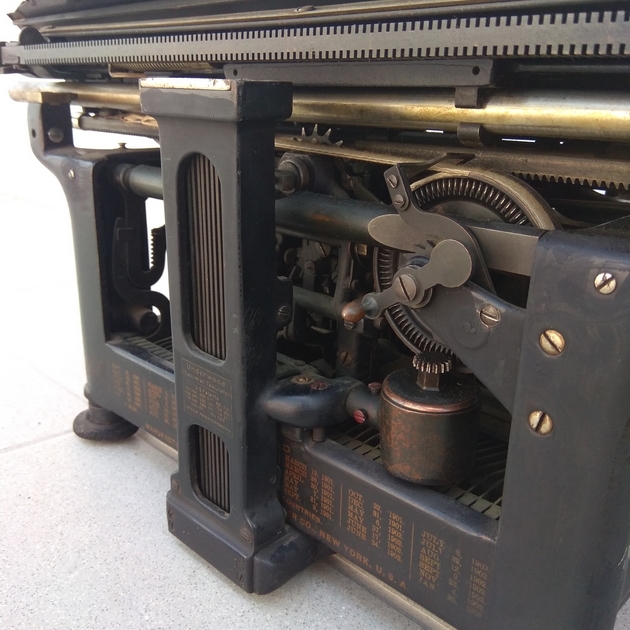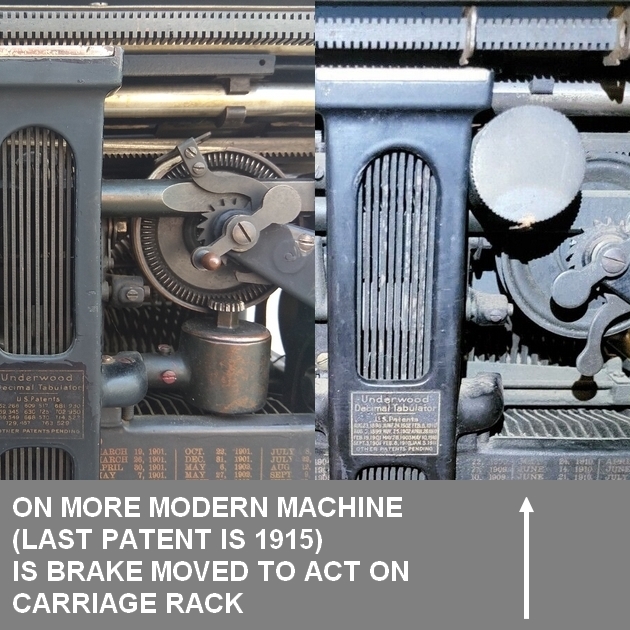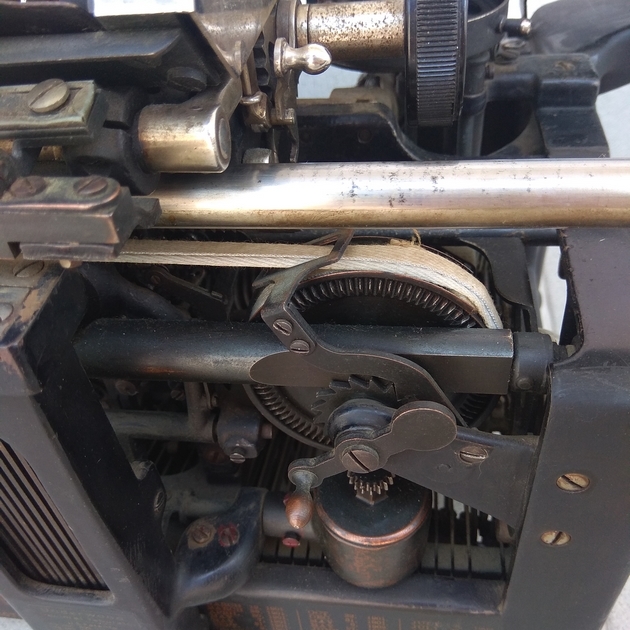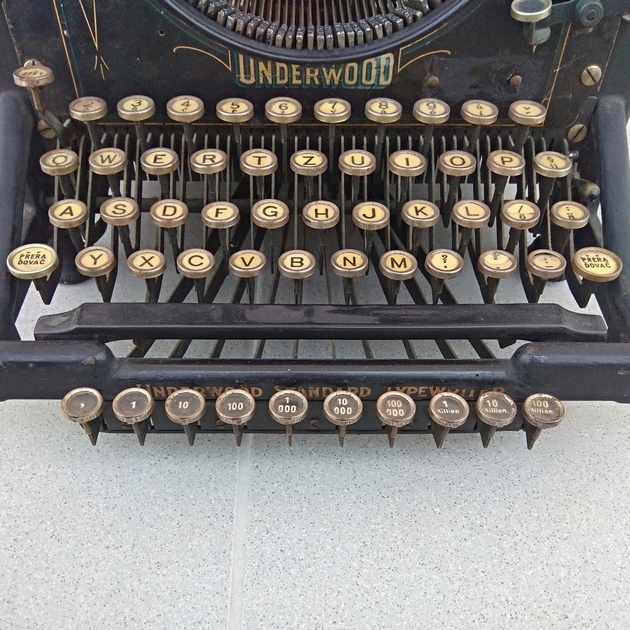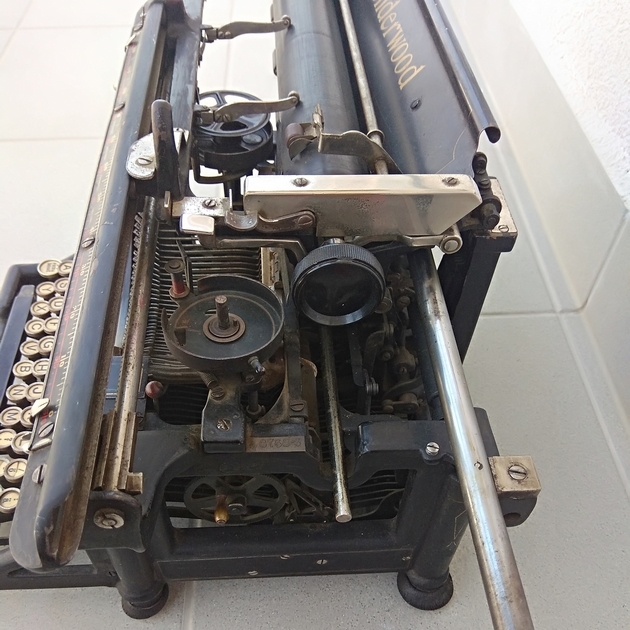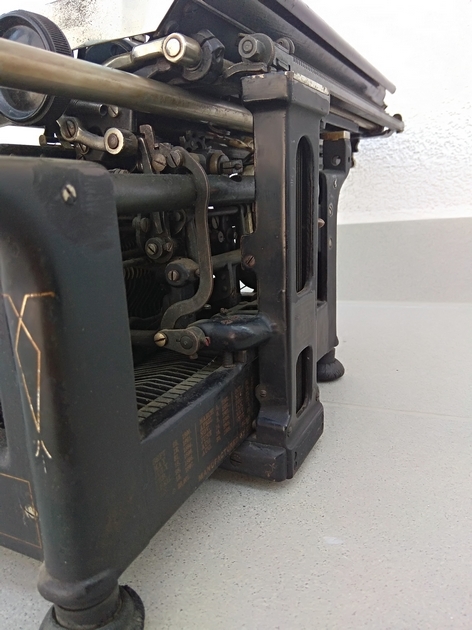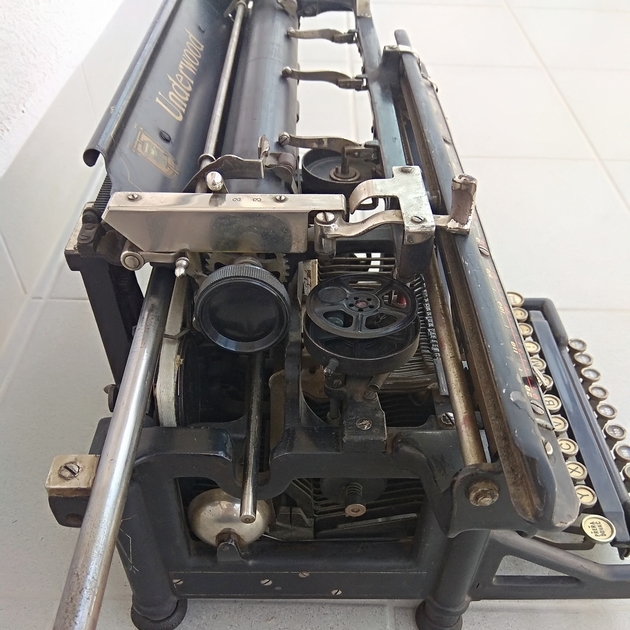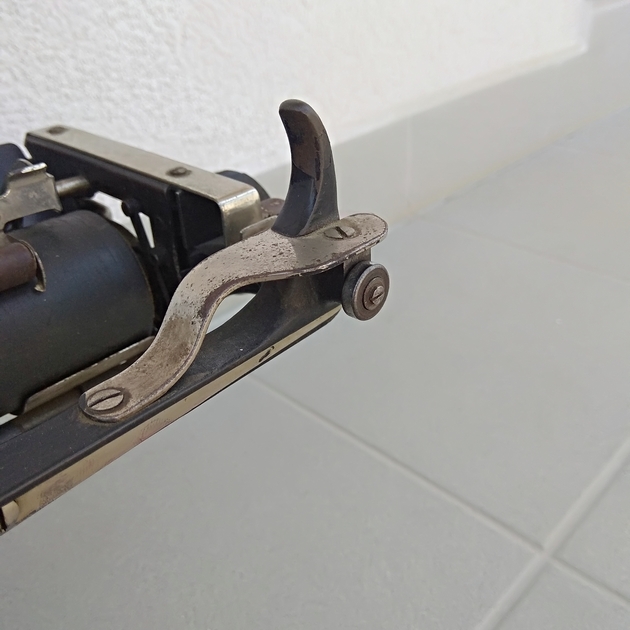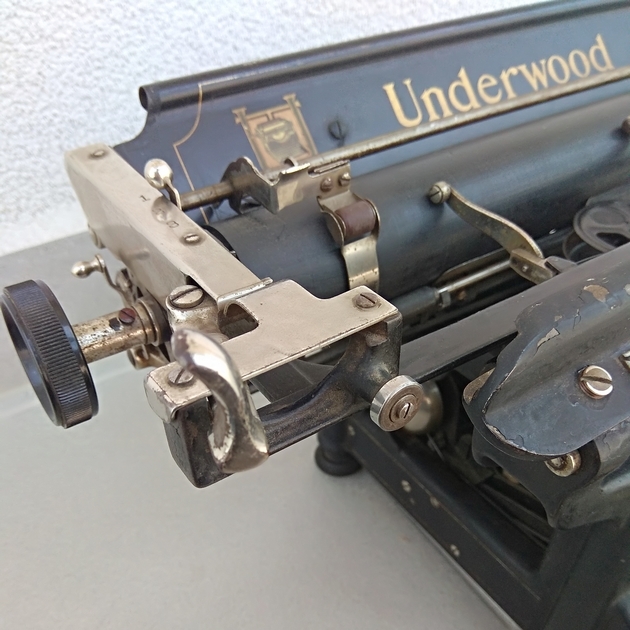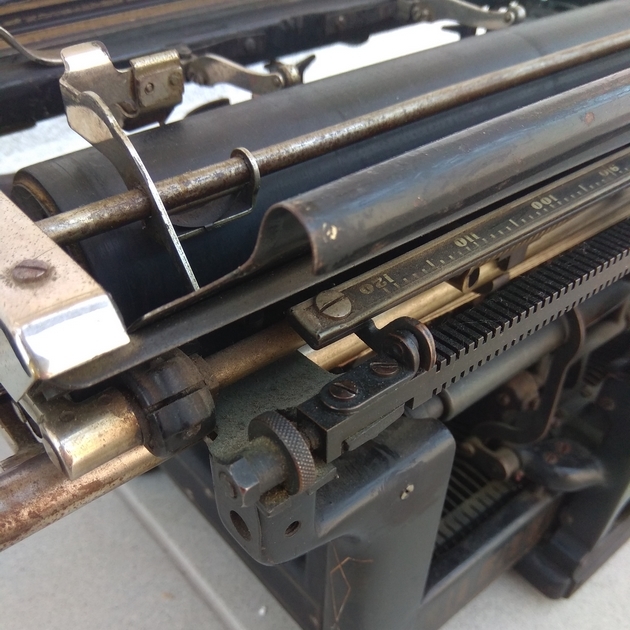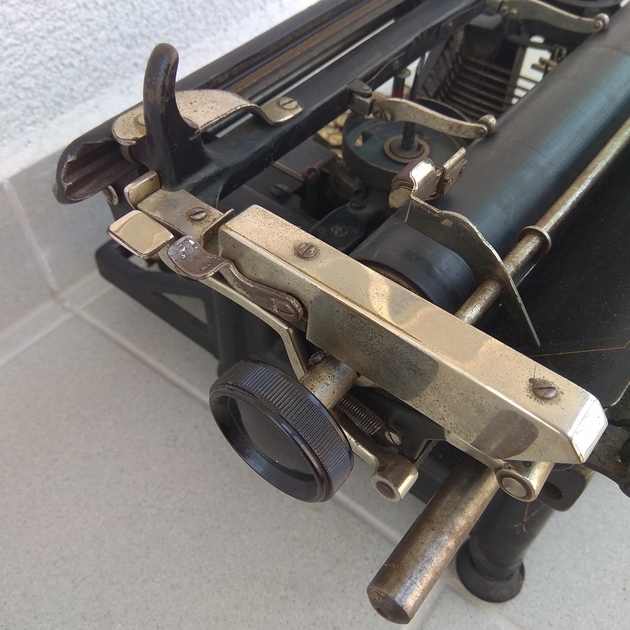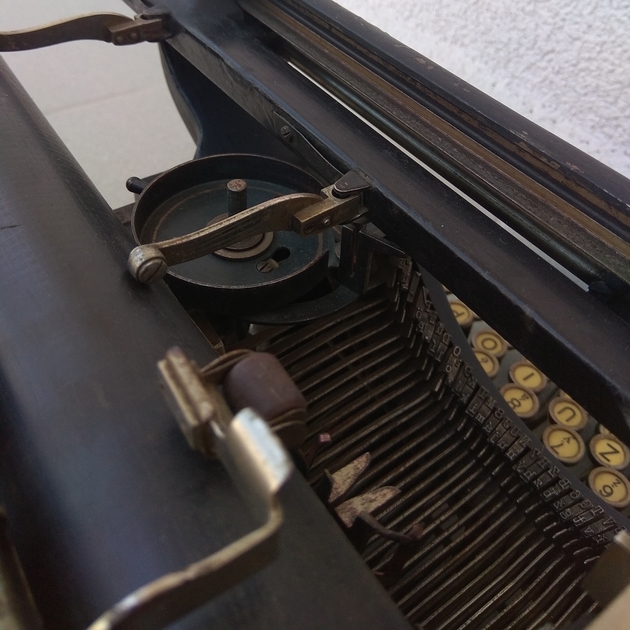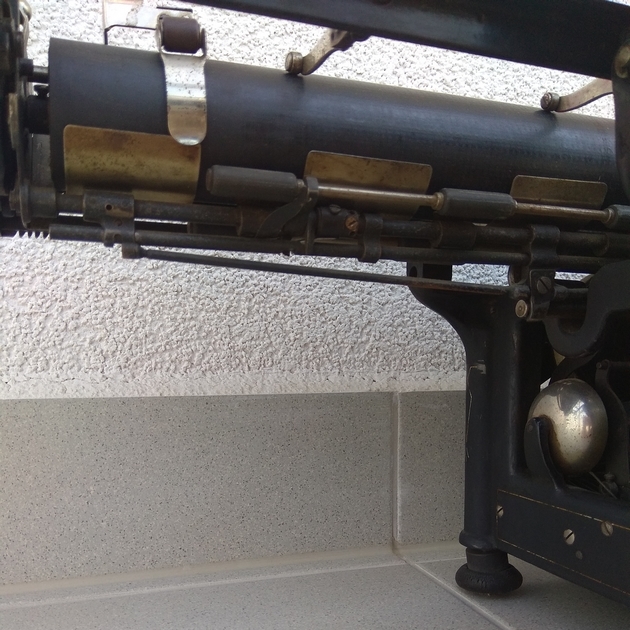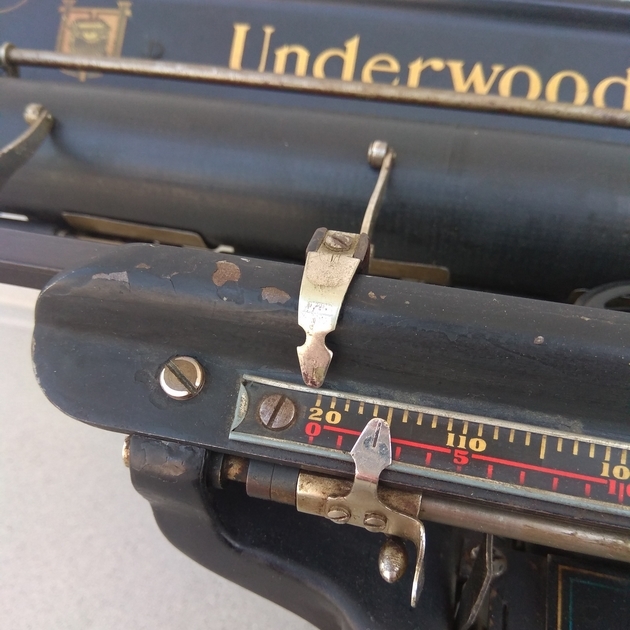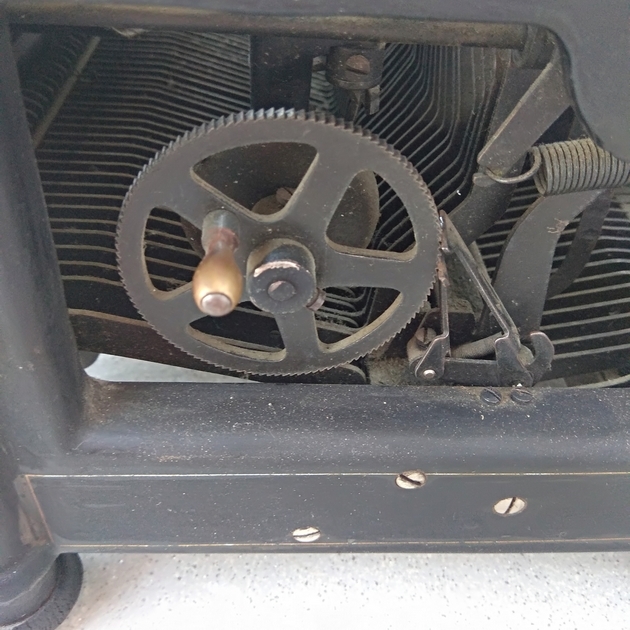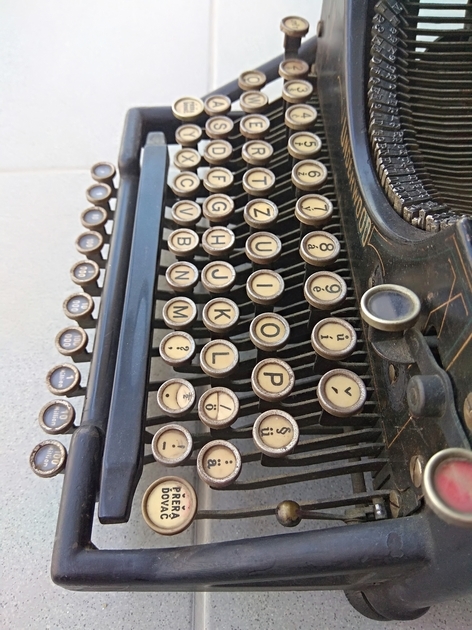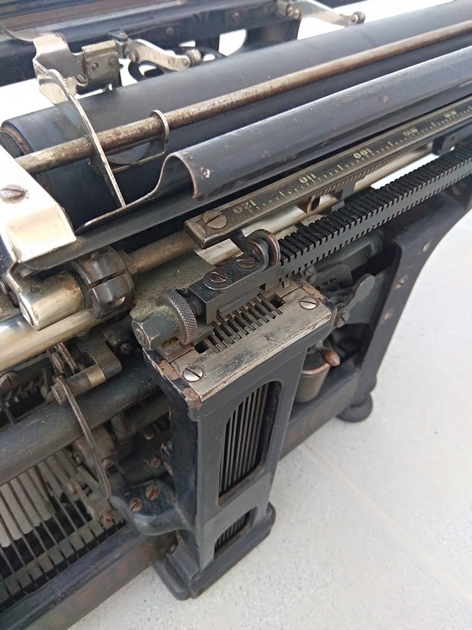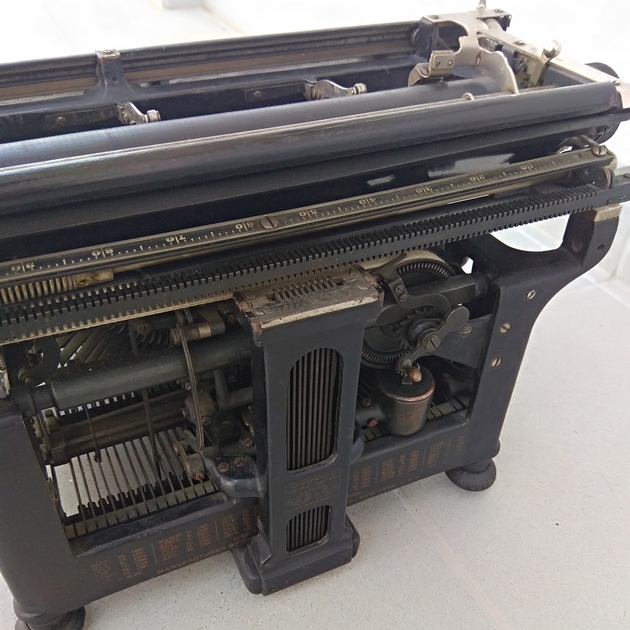 Hunter: Vlastimil Novak (Schrei112)
Vlastimil Novak's Typewriter Galleries [ My Collection ] [ My Sightings ]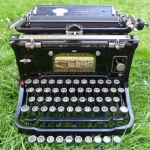 Status: Typewriter Hunter
Points: 1649
If you want something, contact me: Vlastimilnovak12@gmail.com

I am a passionate amateur mechanic from the Czech Republic, and I have always mesmerized by the complexity of typewriters since my childhood. The first one (Zeta 1501) was just a toy to me in the beginning, but by every year I got older I got also better at understanding how it is working and how to disassemble it and assemble it again. The second one was Ideal DZ33 which started my love for antique machines with all the chrome and glass keys.
My machines range from mint ones through a majority of well-used machines to piles of rust that I have repaired to be typewriters again which is a lot of fun for me.
I am quite obsessed with the beauty and technical genius of standard Continentals. I love how they were producing one model of a typewriter from 1904 to the '50s with constant changes in design and my goal is to collect every decal and every major variation of them.
---