1903 Fox 3 #6637
Status: My Collection
Created: 03-25-2020 at 10:30PM
Last Edit: 04-06-2020 at 01:12AM
Description:
IF YOU ARE A FOX PERSON, OR OTHERWISE KNOW WHAT YOU'RE LOOKING AT, I do need some help figuring out what exactly is all missing. And if you do that for me I'll give you a big kiss. No I won't. Not anymore. These days that's just a cute line from the late Soupy Sales. I've another good quote from a dead comedian: Love IS the answer-- Dr Rik Mayall. The "is" is emphasized. The last hand I shook was the fellow I bought the Fox from only a few weeks ago. What a distinction! I've only just got it home. I haven't found out how to get the carriage and platen together yet so if it looks crooked, it is. I like a good puzzle. You know? These things are like puzzles, really really great puzzles. And I'll have to find the online 'Fox small part marketplace'. And money. I'll have to find some money. And if its years before I get a ribbon in that thing it'll be alright. I'm years away from having the foggiest idea what sort of ribbon it takes. That's all just fine because I'll have fun figuring it all out eventually. I AM A NOVICE! Ive had a number of typewriters over the years, but always old Royals and the like, never anything particularly special or collectable. I use my typewriters, I produce vast amounts of typed drivel and have never (excepting this Fox) paid more than $40 for a machine. That Fox will be a great project and it'll probably take years to find these mystery parts but until its working and I'm banging out yet more drivel on my Light Running Fox, it is by far the prettiest thing in my house and I'm thrilled just to look at it. Four years ago I brought home a dirty stray cat who had a few bits missing, i cleaned him up, and now he's a beautiful, well-adjusted cat. He adores me (I'm convinced he thinks I'm his mother). He is territorial and gets jealous and I thought there might be trouble when I brought home a dirty old fox with a few bits missing.... so I sprinkled some catnip on it, and I only pet my Fox when Nano's not around. I've heard about typewriter people cleaning some bizarre stuff out of typewriters (there were some very old Cheetos in one machine I bought), but has anybody ever found catnip in a typewriter yet?
Typeface Specimen:

Photos:
What's missing here?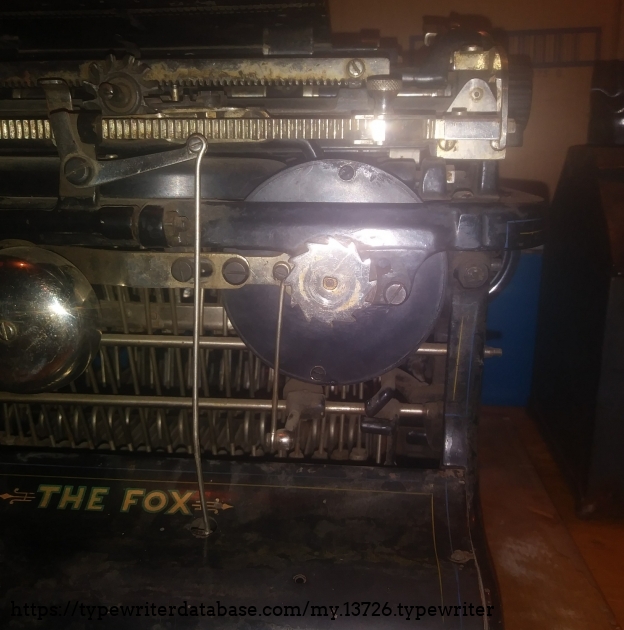 What's missing here?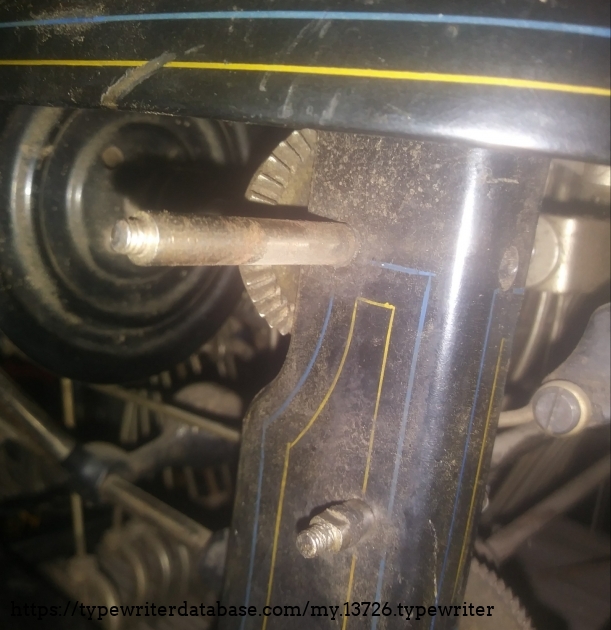 And whatever attaches to the ends of these.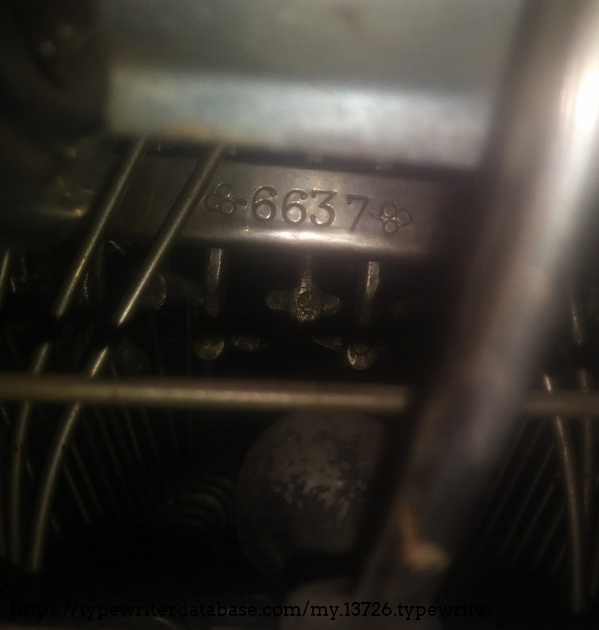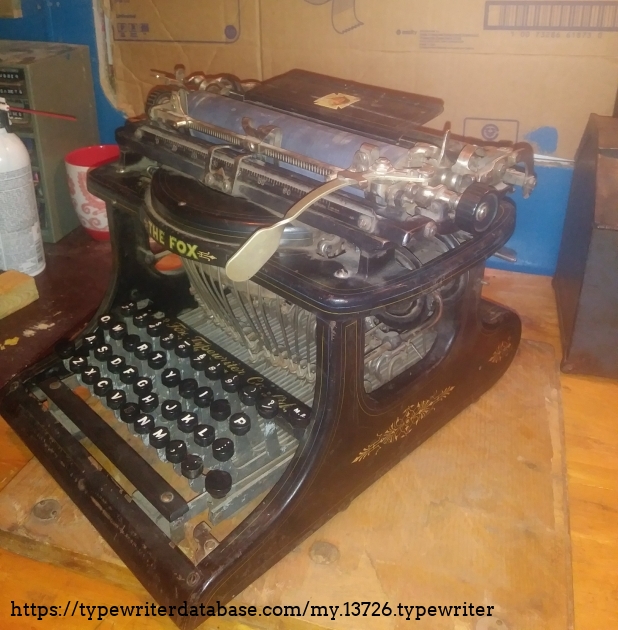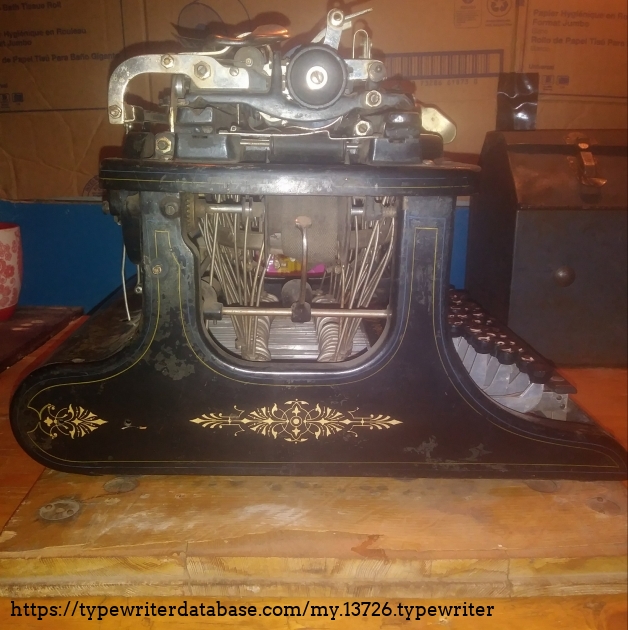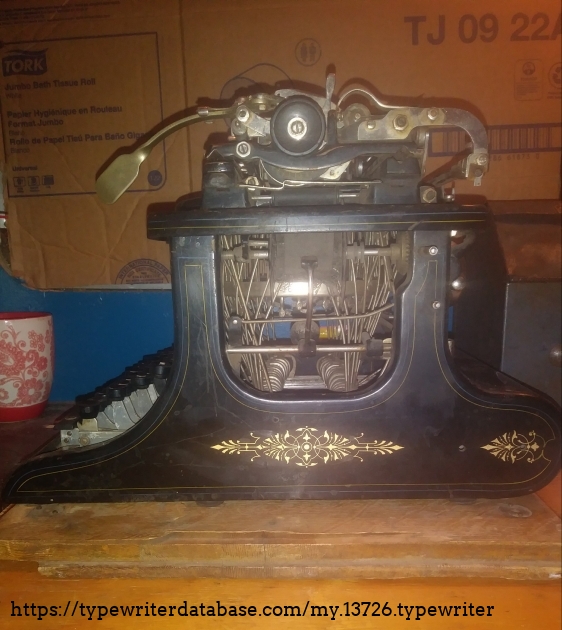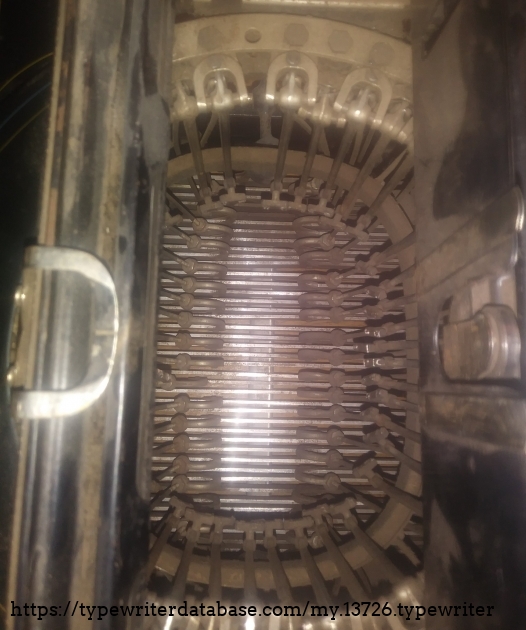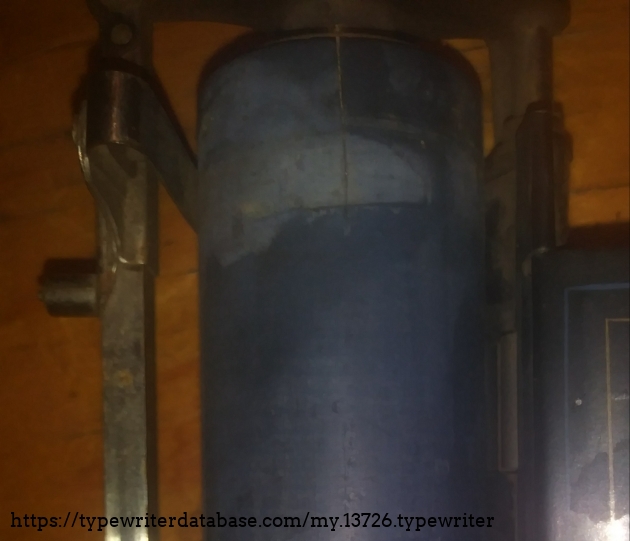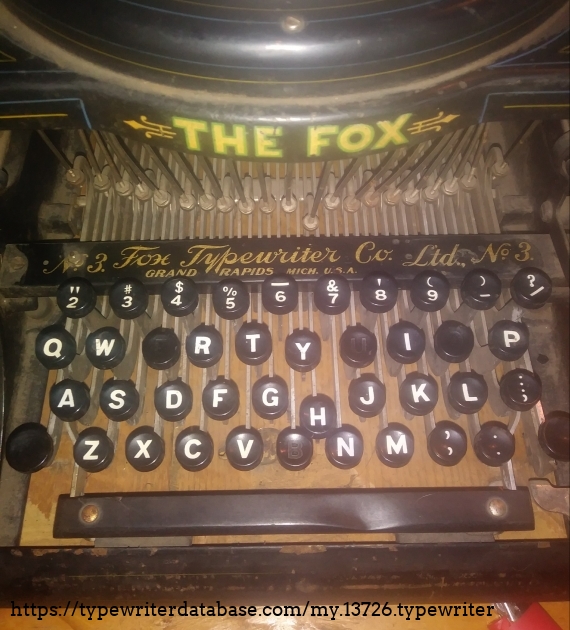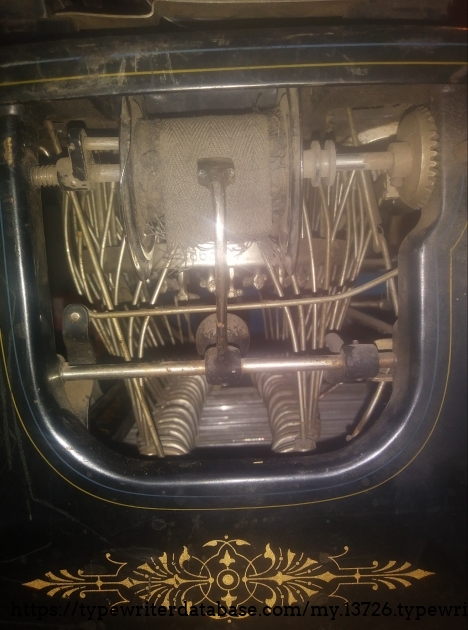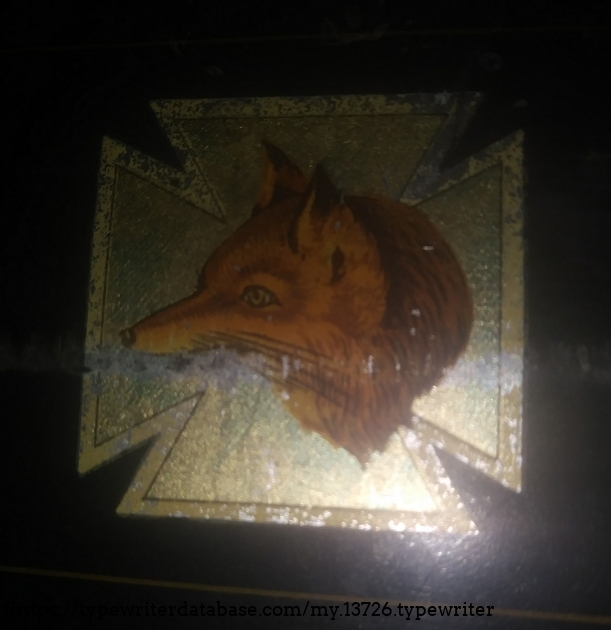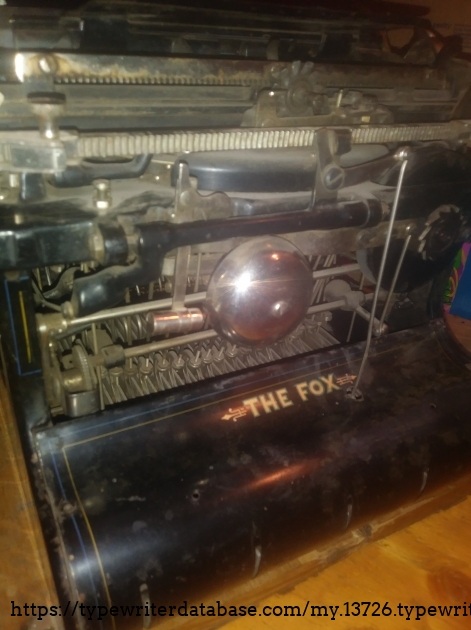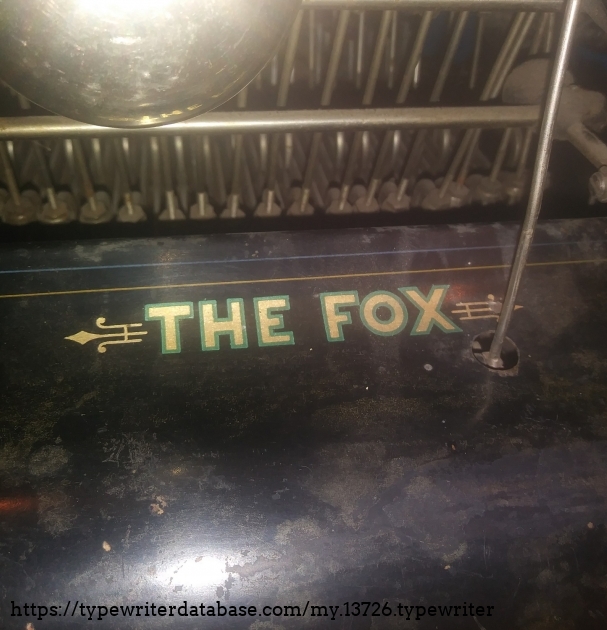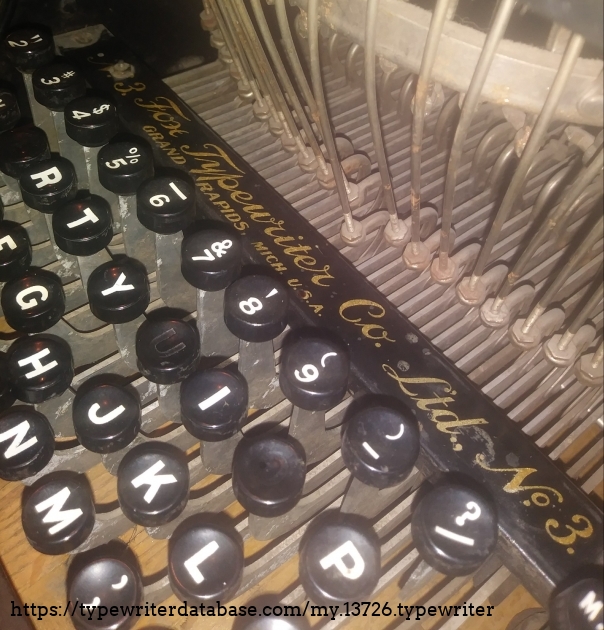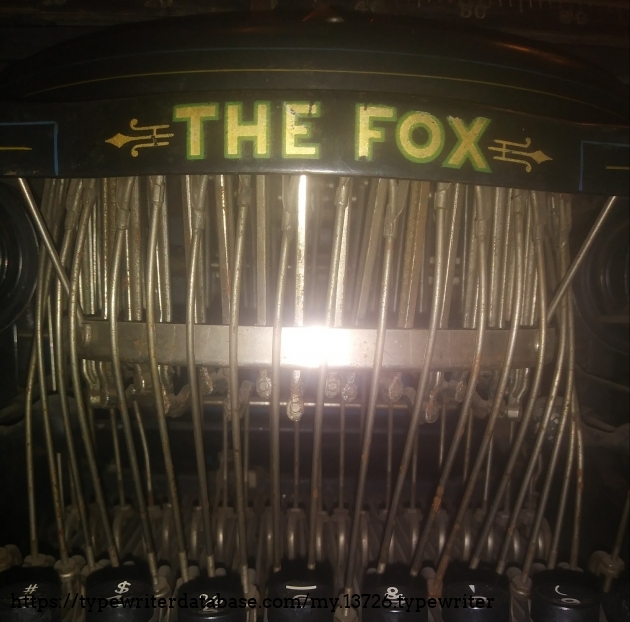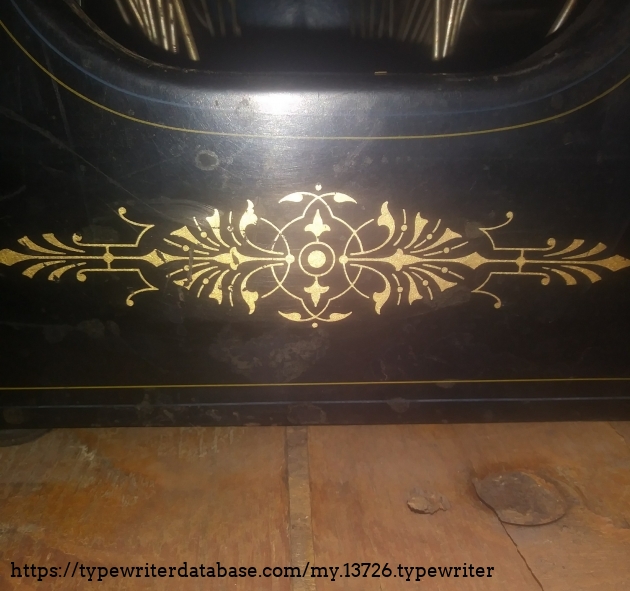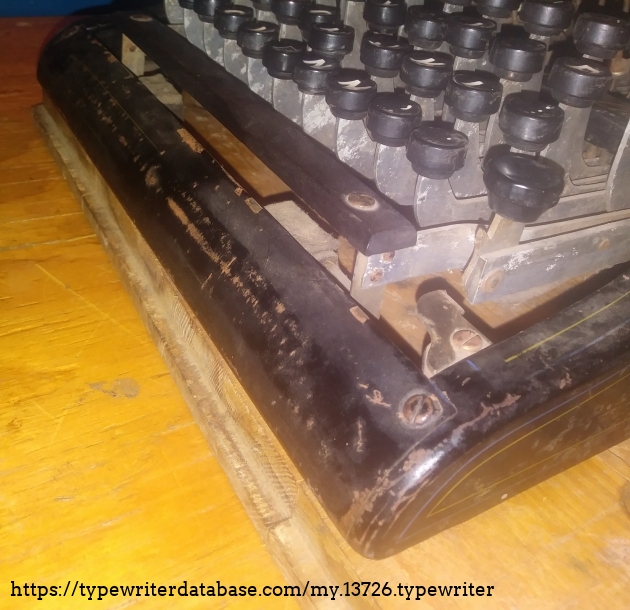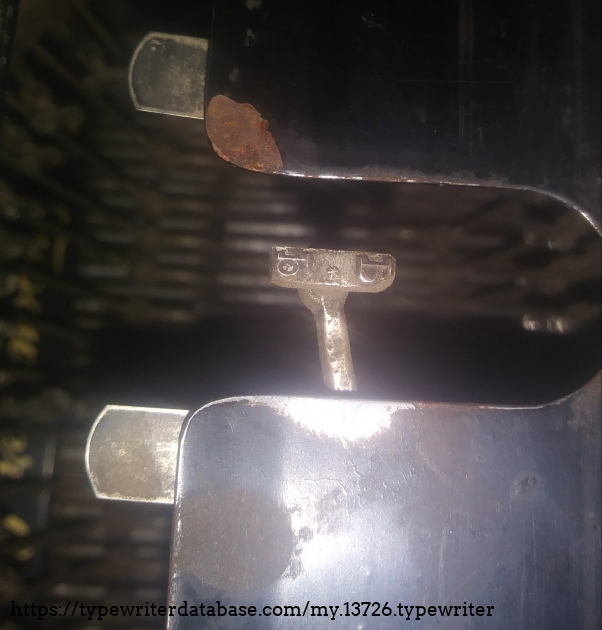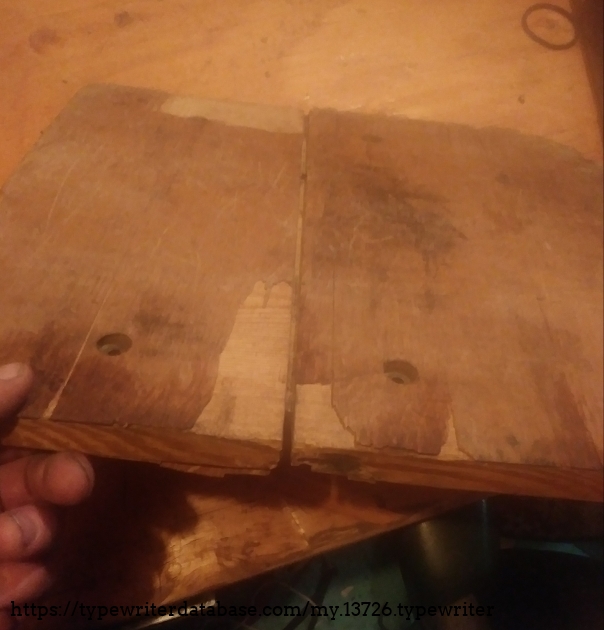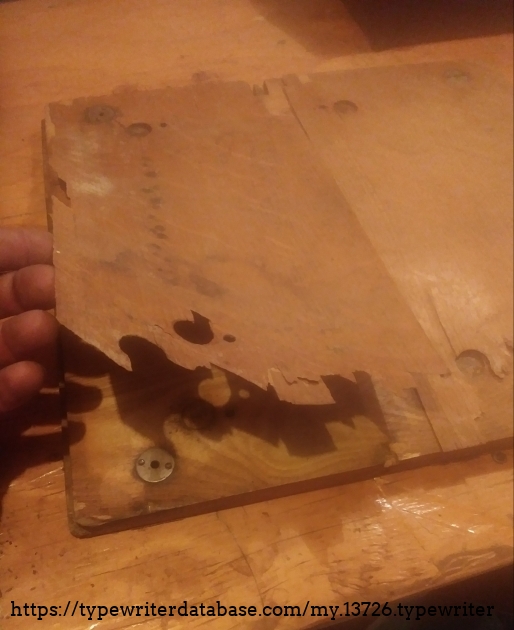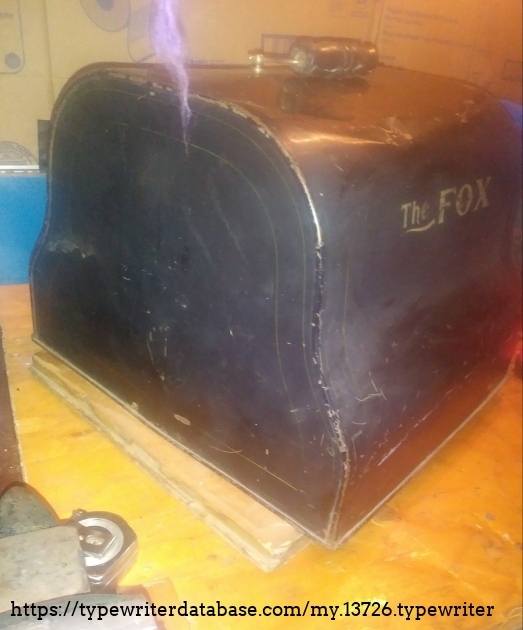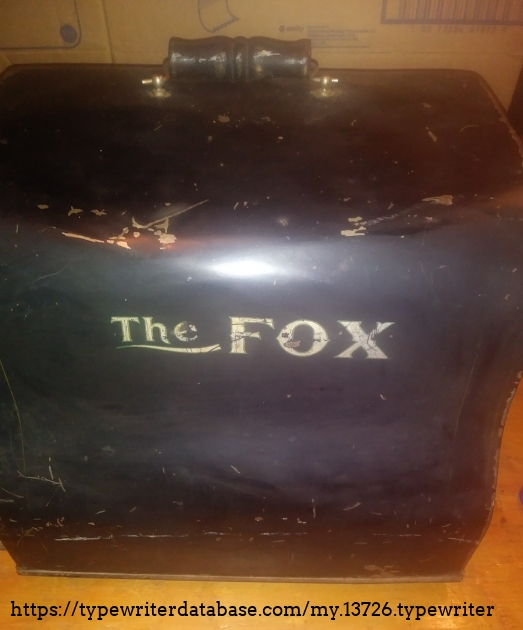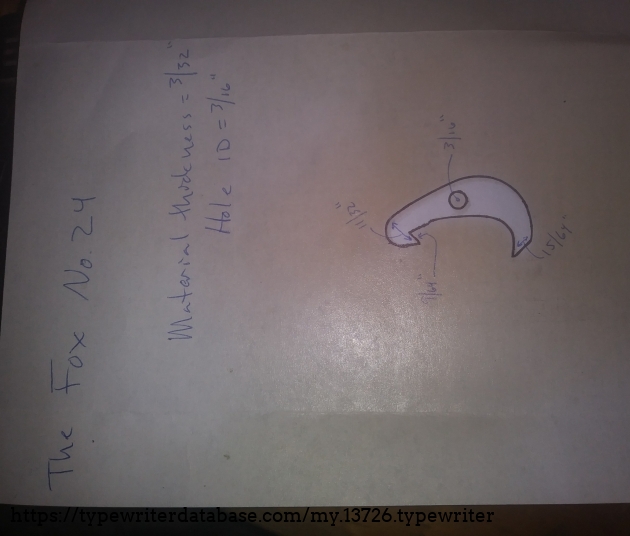 Just got this in the mail from a friend with a Fox 24, I'm sending this off to a machinist friend.
Hunter: Trevor London (NoiselessBastard)
Trevor London's Typewriter Galleries [ My Collection ] [ My Sightings ]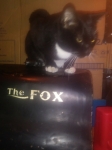 Status: Typewriter Hunter
Points: 121
I took apart an old Royal once when I was a kid and I've been stuck ever since.since. I am a big Noiseless fan, I have a #10 that is my all-time favorite typewriter. I love that thing... Me and my cat Nano are writing a book, a project I've been working on for over ten years, and in the last few a search for a better machine than the one I was using led me to my Noiseless 10, trying to fix it and make it work has renewed an interest in typewriters. I don't have many, I'm not really a "collector" but there are a few I would like to aquire someday, I would love an Oliver, and the 1st Noiseless portable, with the metal platen (did they make very many of those?). I keep looking out for a Spanish language machine but the ones I've seen have all been too expensive. I need a good portable. I have had two Quiet Deluxes over the years, they were fine typers, but extremely boring. A Noiseless 7 would be great. Very much not a portable is my KMM14 I will be working on soon, it only needs a little TLC and a ribbon, it seems to be a pretty good typer. I've a butt-ugly Underwood 3 (14 inch) that I plan to use as a restoration project, not because its special or anything but because it ISN'T... it won't hurt too bad if I wreck an Underwood 3. It'll be a good teaching tool, from what I understand they are pretty stout and easy to work on. Things are supposed to be shut down now for corona, I do not like it at all seeing that so many people are defying the governor's orders. I'm staying home for long hours of meditative solitude playing with my typewriters. And my Fox 3, the prettiest useless thing I own, which is very very far from working (SOME DAY...). I can see what they meant by "light running fox", the thing is brilliant. Until I find the few bits I need, I'll be extremely happy just to LOOK AT IT.
---
RESEARCH NOTE: When researching the Fox 3 on a computer with lots of screen real estate, you may find that launching the Fox Serial Number page and the Fox 3 By Model/Year/Serial page in new browser windows can give you interesting perspectives on changes throughout the model series.
---
Lot of 3 Vintage 1961 Smith Corona Portable Typewriter Print Ads Quick Brown Fox
Current Price: USD 34.99
Other Collectible Ads > Irwin,PA,USA
Ending: 2020-04-25 01:25:12 (GMT)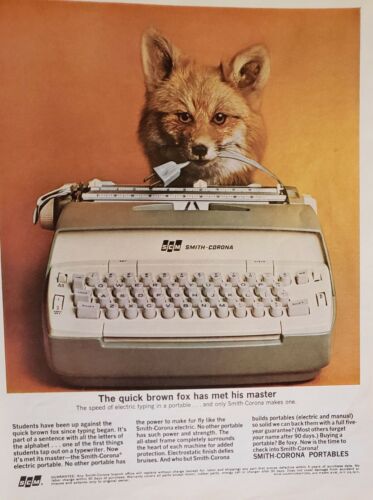 Rare Antique Fox No. 3 Manual Working Typewriter 1900s Corona Underwood Royal
Current Price: USD 61.00
Typewriters > Lancaster,PA,USA
Ending: 2020-04-08 20:15:38 (GMT)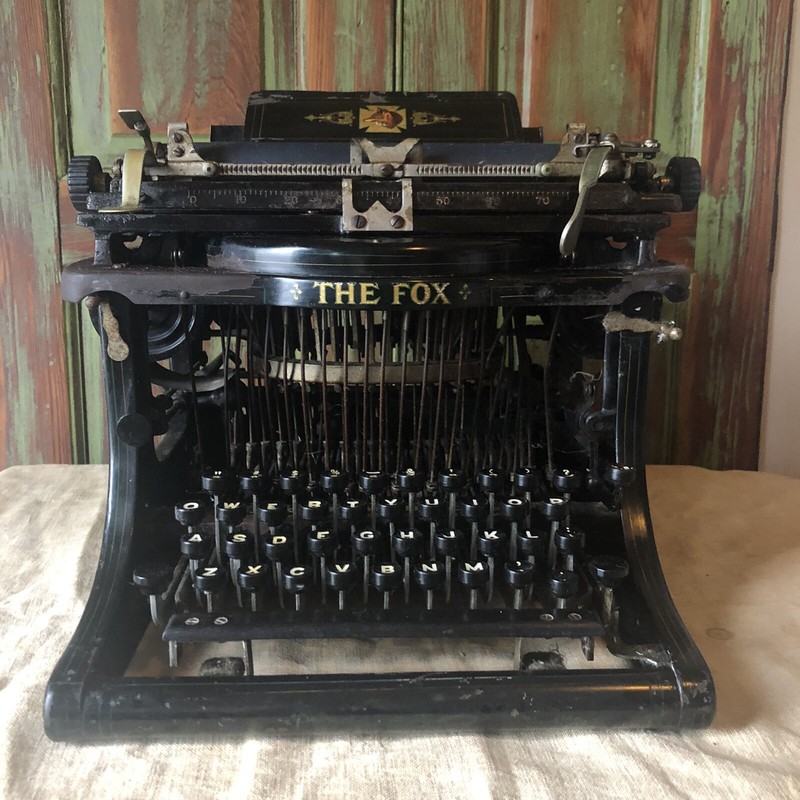 Previous
Next