195X ABC Portable #5442
Status: My Collection
Hunter: Aaron Friedrich Lotar Rolf Klamp (Technokid)
Created: 01-20-2022 at 08:56AM
Last Edit: 01-25-2022 at 03:54PM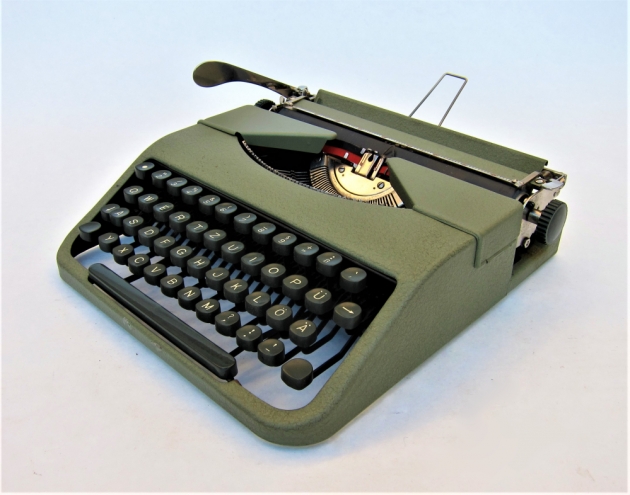 Description:
Come in, come in, and gaze with amazement the Yeti of young Typewriter History. See and convince yourself about its existence, which noone has ever witnessed before.
(The ABC Brand is only a placeholder)

Make your bet and speculate together in the aftermath of the show, about the origins, the backround of this Typewriter.

But seriously, I have no idea whatsoever about the manufacturer of this Typer, nor the production date or modell name, and the seller couldn┬┤t tell me anything about it too.
There┬┤s at least one number that might be a serial, but I couldn┬┤t find any mechanical similarities, compairing it to other portables and their eventuall families.

If I should guess I would say, that it was made in the early seventies. But it┬┤s only intuiton, based on the condition of the rubber parts and the fact that it is well made, all metall, but somewhat skilled rationalized and simplified in concept.

This led me further to two possible conclusions about its origins. Either it was a kind of short lived portable or conceptual prototype, of which no other of the 5441 examples have surfaced yet. Or it is a Typewriter that was never ment for public distribution, instead specially developed and made for miliary and intelligence use (no other examples have surfaced yet), to undermine traceability as attribution of correspondance. (As themed in the movie: The Lives of Others (GER./ 2006)

What underlayes this assumption besides its oliv-green tone, compact messurements (without case), simple and solid concept and manufacturing, missing of any decal, nameplate, insignia whatsoever and a formidable dampening at the base, is the fact that it has no bell.
This makes it in sum a relatively quite, conceivable typewriter, equiped with only necessary basics, which adds positively to durability and repairability.

Of course this could be a total ┬┤┬┤one-way street┬┤┬┤, as I am only guessing here, on the few facts that can be derived.
Maybe some of you have already endevoured this Typer before, so that it isn┬┤t the Mystery I cockily announced, or had spotted an resemblance to a make or model, that I missed out.
In this regards I┬┤ve only identified the carriage return lever, as close to the one of a Royalite, without beeing identical. Because the layout has ├ľ, ├ť and ├ä in it, I tend strongly to a make of German origins.

If one of you have an idea what it is about this Typer, a hint, explaination, funny thought etc., or maybe has knowledge about its Name or History, I would love it if you share.
Typeface Specimen:

Photos: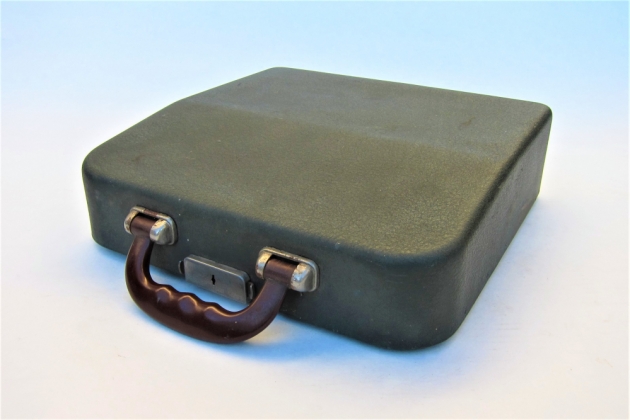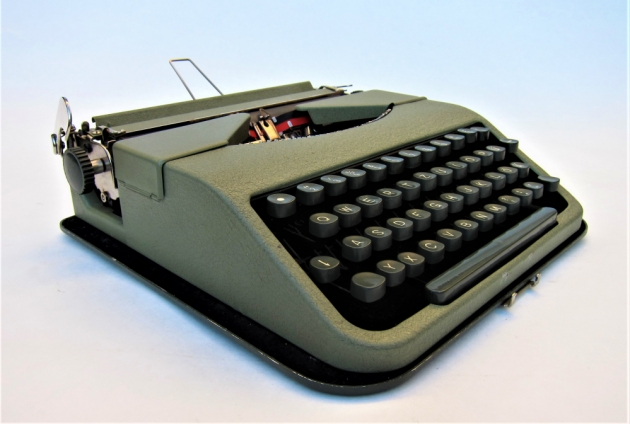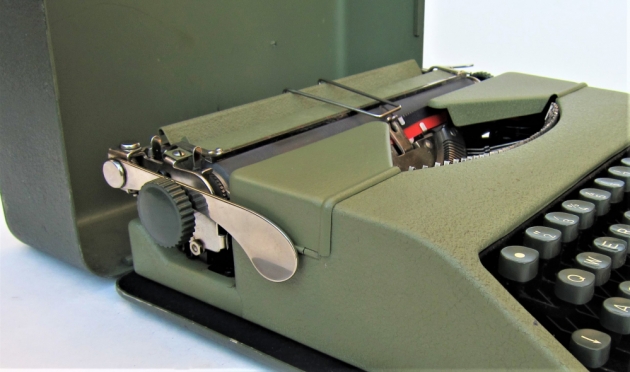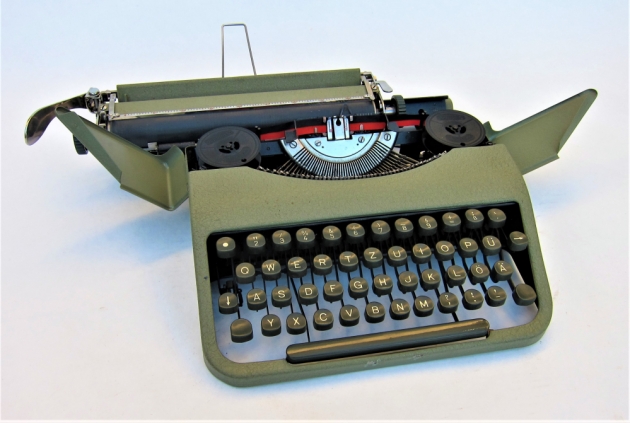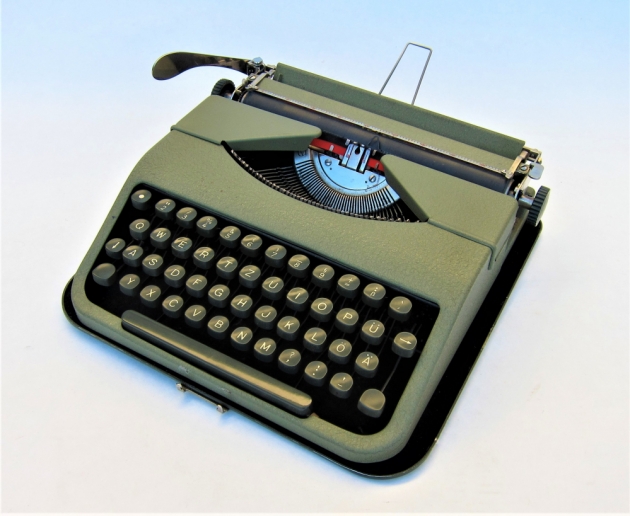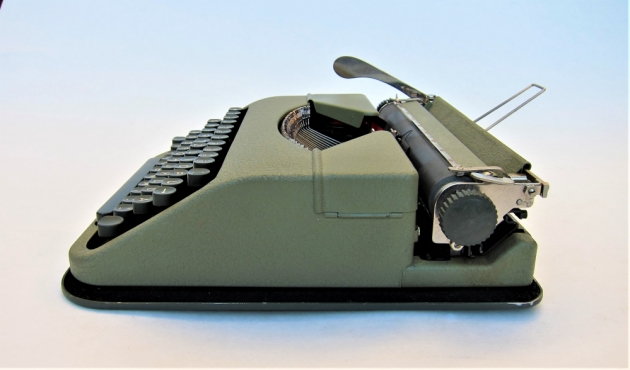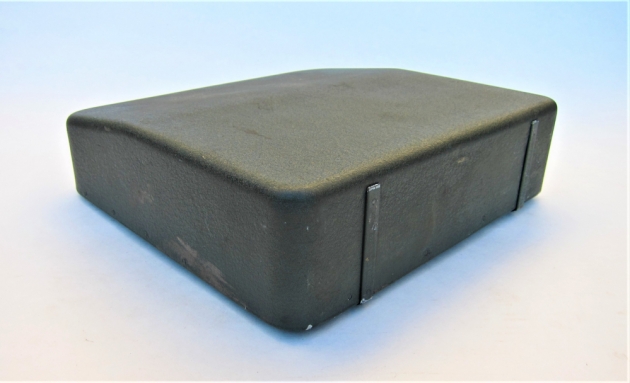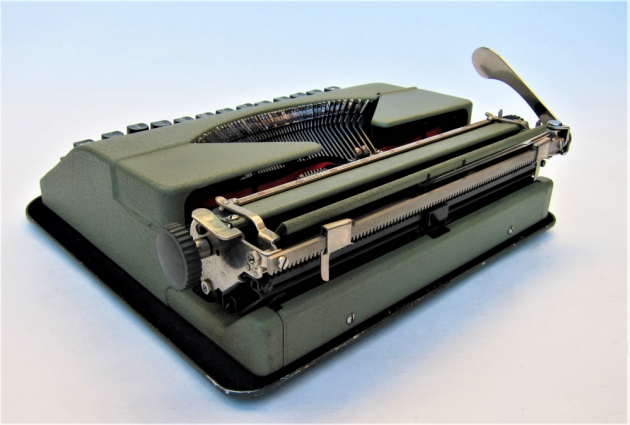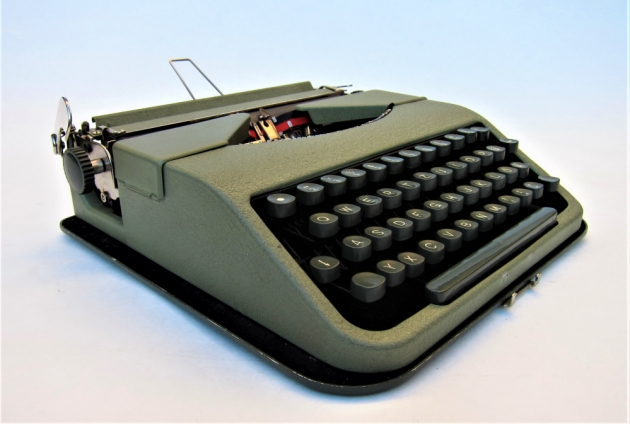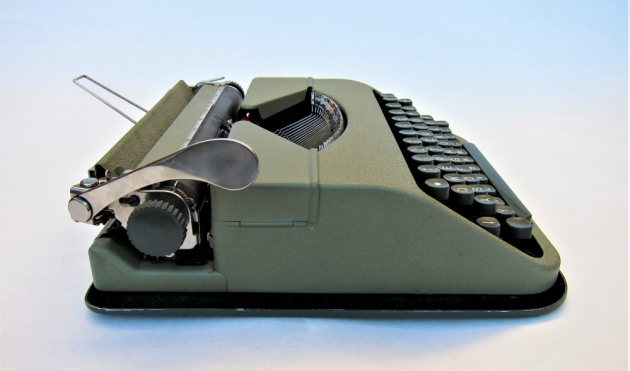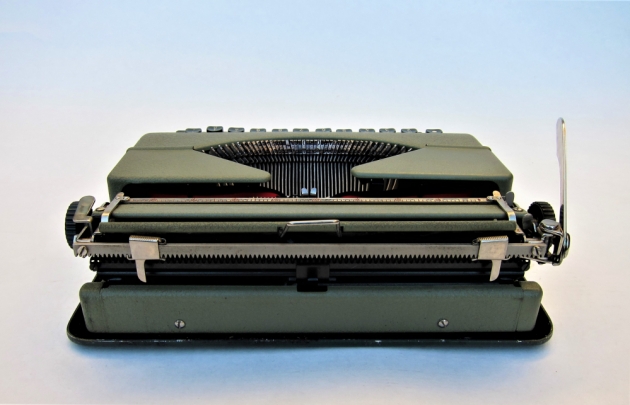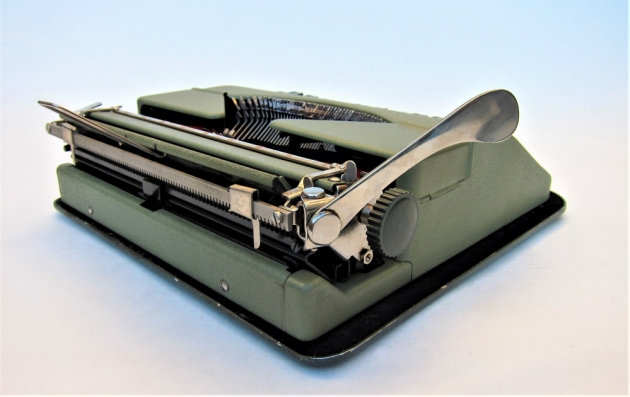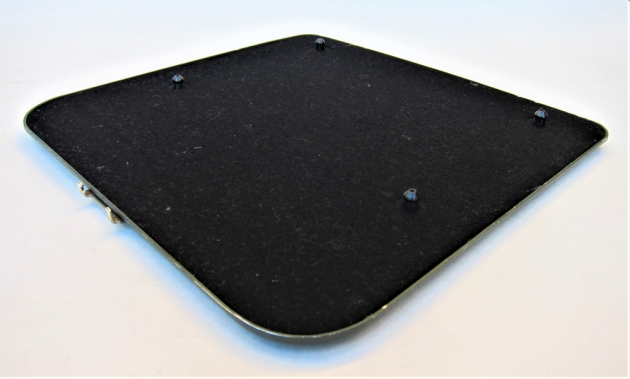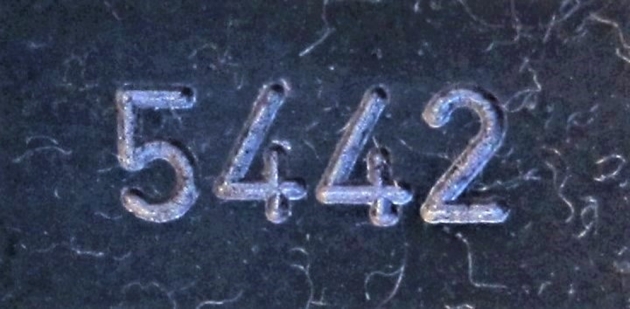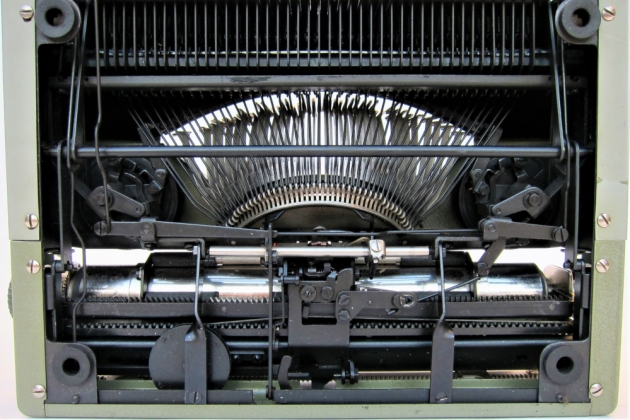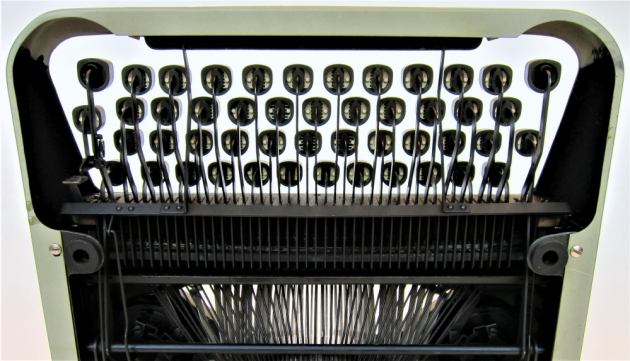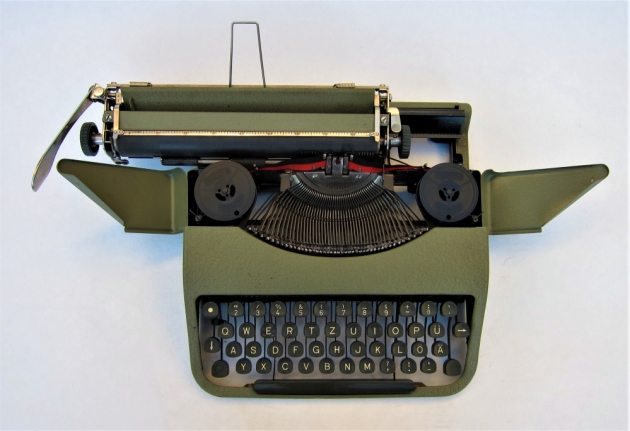 Hunter: Aaron Friedrich Lotar Rolf Klamp (Technokid)
Aaron Friedrich Lotar Rolf Klamp's Typewriter Galleries [ My Collection ] [ My Sightings ]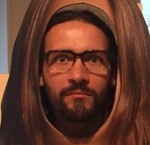 Status: Typewriter Hunter
Points: 2736
Student of fine Arts, born and raised in Germany. Since October 2017 addicted to Typewriters with the focus on post war portables made of metall (not plastic).
---