1957? Unknown Tom Thumb #n/a
Status: My Collection
Created: 06-04-2014 at 01:10PM
Last Edit: 06-05-2014 at 07:08AM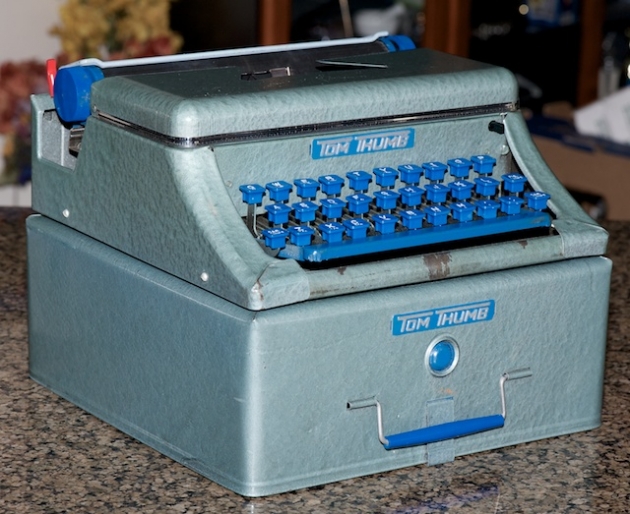 Description:
This is a toy typewriter. Or is it?

Of course it's a toy, however, despite being constructed out of mostly stamped rather than forged parts, it is all metal! Other than the keys themselves, there seems to be no plastic in their linkage to the type slugs. The carriage-return mechanism does not use a band but rather a – long spring?! (You can see that in one of the detail pictures.)

As the typeface sample clearly shows, "some cleaning and adjustment" would be necessary to use this typewriter for anything serious. Also, the FIGS shift seem to be a little "off", the ribbon advance is busted (though there is a direction-change control on the upper right above the keyboard), and there appears not to be a line advance detente. Other than that, it's a fine typewriter!

I could not find a serial number "stamped" (ha ha) into it anywhere, however, based on a magazine ad that Google's image search brought forth, I'm calling this "1957". Although the Western Stamping Company began manufacturing their Tom Thumb toy typewriters around 1953, those early models had distinctive decals and rounded contours. The later models in the 1960s seem to have become more boxy and traded many of their sturdy stamped metal structures for plastic-molded parts.

Compare the keyboard with the Allied 401, and you will find that this one does not have the "equals" sign nor an asterisk, however, it does have three fraction symbols. (It also has lowercase!) Both keyboards do have @-signs, so at least one can type email addresses on them!
Typeface Specimen: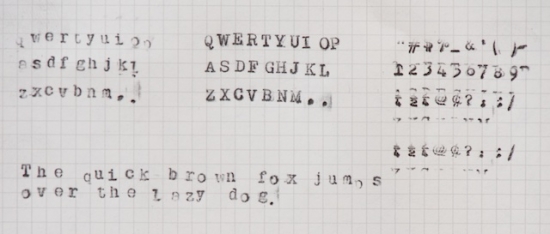 Links:
Photos: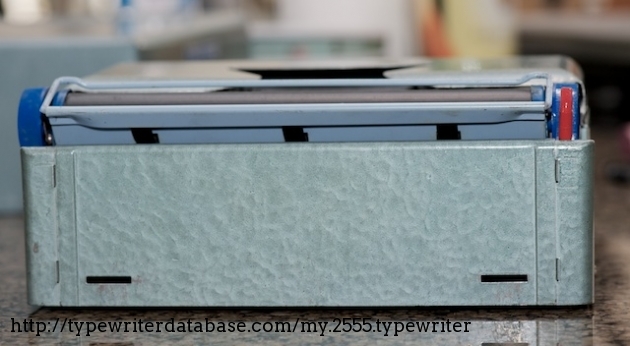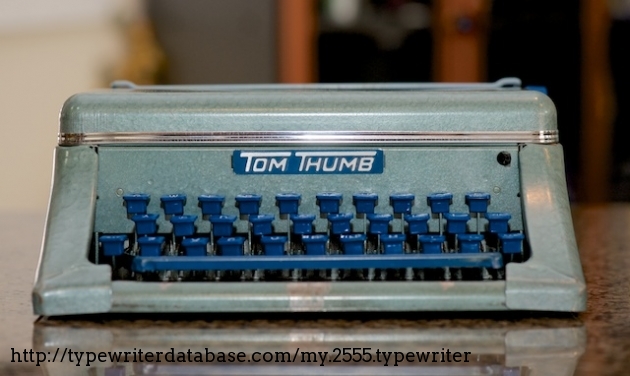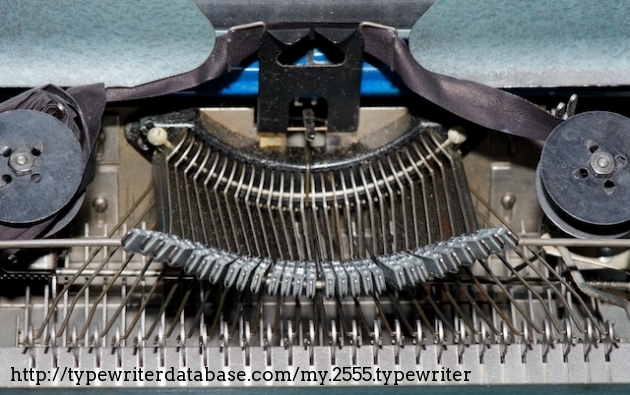 Note the lack of plastic pieces in the chassis and typebar linkages! This is one serious typing machine!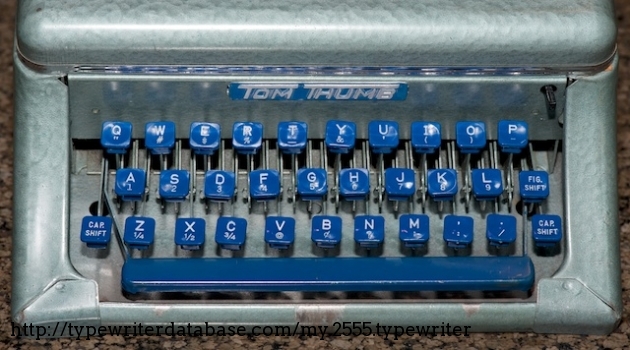 Check out the three fractions on the "Z", "X", and "C" keys.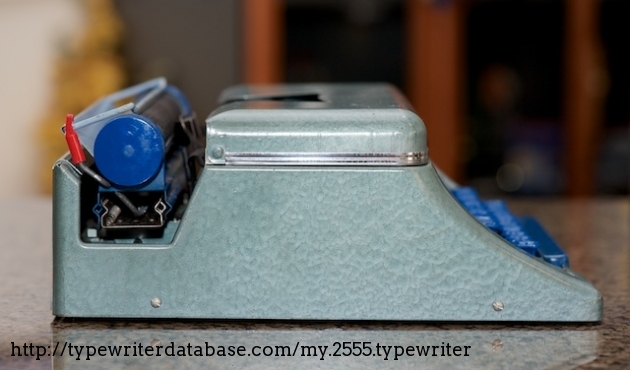 The red doo-hickey is the carriage release lever.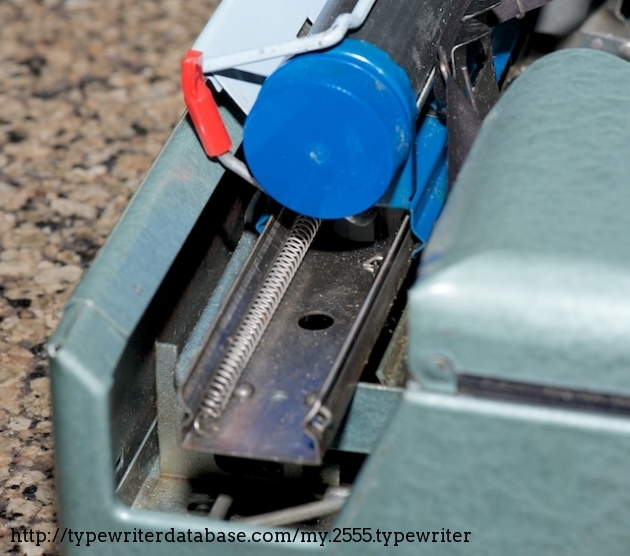 Instead of a typical watch-spring-and-band mechanism, this machine has something like a scaled-down version of a wooden screen door spring. But it does work...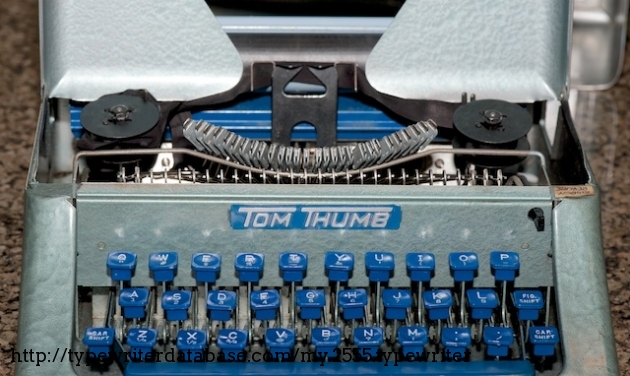 The black lever sticking out the front above and to the right of the "P" key is the ribbon direction change control. Unfortunately, the ribbon advance on this machine is busted.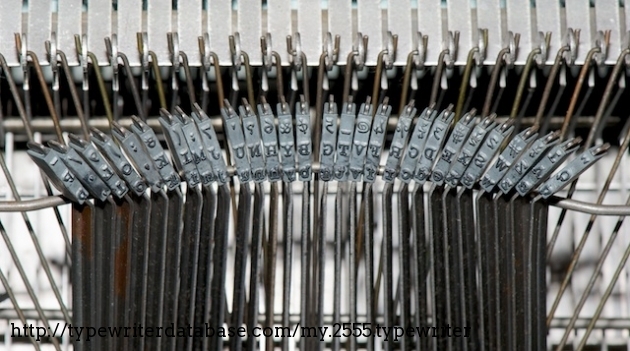 All metal, all the time!
Hunter: Dan Johnson (rdj)
Dan Johnson's Typewriter Galleries [ My Collection ] [ My Sightings ]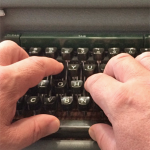 Status: Typewriter Hunter
Points: 935
I have always loved typewriters along with other kinds of well-engineered tools and devices such as slide rules, calculators (particular HP), radios, cameras (particularly Nikons), and microscopes. In addition to appreciating their intrinsic beauty and utility, they represent "things that need to be figured out to be understood". That's how I first learned about computers and programming in the 1970s, by figuring things out for myself. It's activity in which I never seem to tire of engaging.

Although communities have arisen around other collection interests, typewriters have the advantage that those who use them also typically enjoy communicating through words, whether those words are about the machines themselves or their lives, hopes, dreams, or expressions of beauty. There's much to be appreciated here.
---