From the Virtual Typewriter Collection of Dan Johnson:
1932 Corona Special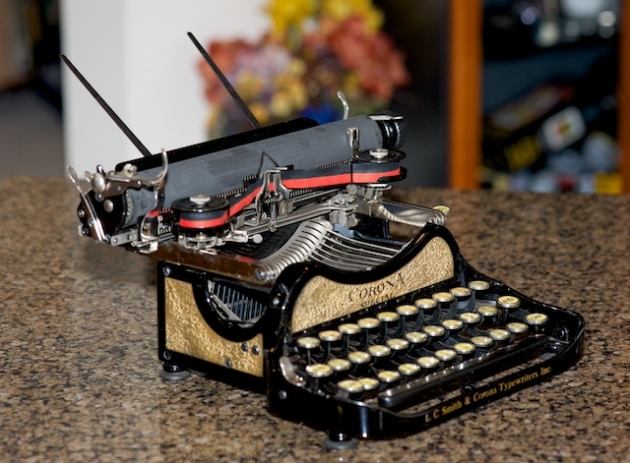 Typeface Specimen: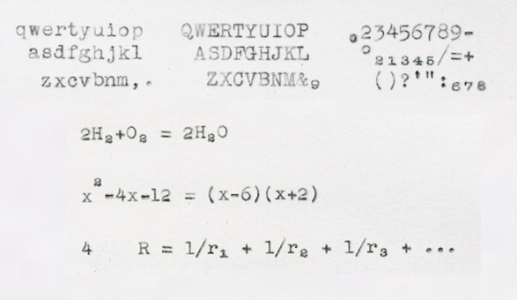 Links:
1931 Royal Model P - math
1957 Olympia SM3 De Luxe - Wide Math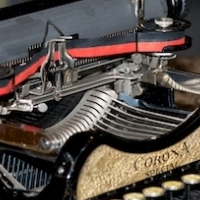 1932 Corona Special
Serial #JX657561

Status: My Collection
Created: 06-03-2014 at 07:50AM
Last Edit: 03-22-2015 at 01:37PM

Corona Serial Numbers
Corona Typewriter Galleries
Corona Special Typewriter Galleries
Description:
In keeping with a theme that has been developing here lately, this is another typewriter specialized for typing mathematical (or chemical) expressions. It was also an unexpected surprise, because I neglected to scrutinize the keyboard (other than its condition) before deciding to go for it.

It was gratifying enough that the typewriter arrived in fine condition and that it required no cleaning nor adjustment to begin giving it a trial run. Then I noticed there was something unusual about its keyboard – other than it being a three-bank. It has two sets of numerals – including a zero in an unexpected place on the top bank – but no "one" key! And there is a plus-sign. And an equals...

It took just a few seconds to realize that I had just been visited by Lady Luck with the confirmation of that taking form on a sheet of linen paper quickly loaded into the carriage. The "extra" set of numerals are all subscripts! This old, three-bank, folding typewriter is a math typewriter!

A letter that came with the machine that appears to be from Smith-Corona in 1995 states "I have compared the serial number you sent to us, J X 657561, to our archives and your typewriter is a Corona 3 Bank, manufactured in 1932. It is one of only 2900 such models manufactured that year."

According to the TypewriterDatabase, however, the serial number ranges for 1931 and 1932 are as follows:

1931: 656287-660546 (4,260 numbers)
1932: 660547-663163 (2,616 numbers)

Now, either Allison Milligan was correct, and the typewriter was manufactured in 1932 despite the date range indicated in the TypewriterDatabase's records; or she was incorrect, and this typewriter was indeed manufactured in 1931. It does not matter much to me whether the accurate date of manufacture was 1931 or 1932, but this does call into question our dependence on absolute date ranges corresponding with blocks of serial numbers.

What might have happened in this case? One potential scenario comes easily to mind. Perhaps what actually happened is that Smith-Corona "carved out" a set of serial numbers from the 1931 range for assignment to 2,900 "Special" typewriters, some or all of which were (finally?) manufactured in 1932.

I have not yet searched the TypewriterDatabase for other Corona Specials of this time period. Perhaps there are some whose serial numbers might shed more light onto this minor mystery. Or perhaps future Typewriter Hunters will be able to shed some additional light. That is about, after all, what this web site seems to be!

Meanwhile, I am a very happy typer.
Links:
---

1 Hunter Likes this gallery.
---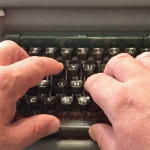 Dan Johnson
Username: rdj
I have always loved typewriters along with other kinds of well-engineered tools and devices such as slide rules, calculators (particular HP), radios, cameras (particularly Nikons), and microscopes. In addition to appreciating their intrinsic beauty and utility, they represent "things that need to be figured out to be understood". That's how I first learned about computers and programming in the 1970s, by figuring things out for myself. It's activity in which I never seem to tire of engaging.

Although communities have arisen around other collection interests, typewriters have the advantage that those who use them also typically enjoy communicating through words, whether those words are about the machines themselves or their lives, hopes, dreams, or expressions of beauty. There's much to be appreciated here.